CHINA MARKETING STRATEGY
If you want to know the lay of the land and the best approach before diving into the competitive and dynamic Chinese digital market, we can help. We prepare detailed reports that will let you know where you stand and the best way forward.
China is a challenging market that demands a considered approach. Whether you're at the consideration stage, the entry stage or already established in the market, our team's experience and market research can give you a framework and actionable digital marketing strategies that can help you start your China business journey on the right foot and grow successfully. We can provide you with valuable information about your market potential, give you data to help you with competitive benchmarking and also develop an actionable marketing strategy.
Our China marketing strategy covers: 
Content strategy (positioning, brand value, key messages, platforms, structure, post frequency and more)
Digital marketing strategy (yearly planning theme campaigns with timelines, formats, suggested budgets, suggested platforms, KOLs/influencers, digital PR channels and more)
China Marketing Strategy – Detailed Explanation
Our Marketing Strategy Services Cover the Following: 
Brand positioning review
Brand pricing strategy review
Marketing channel strategy
Content strategy
SMM advertising strategy
KOL/Influencer strategy
Roadmap timeline budget
Seasonal events / campaigns
Conversion funnel strategy
We help with China digital strategy planning for:
Big multinational B2C corporations
Big multinational B2B corporations
Mid-sized companies
Domestic Chinese brands
Investment and financial service companies watching the China market for potential opportunities
Our research and strategy can help you in a variety of ways:
It can help your company avoid needless expenses.
A well-researched strategy can help you focus on the best marketing channels for your needs and goals.
It puts reliable information gathered on the ground into your hands.
It allows you to take action from an informed position from your earliest stages in the market.
It helps you avoid common errors that brands without key expertise about the market make.
WHY DO YOU NEED CHINA MARKETING STRATEGY?
Our strategies are comprehensive and include:
Guidance on budgets
Guidance on resources needed
Analysis of communication channels
Analysis of promotional channels
6-12 months of comprehensive digital marketing plans
6-12 months of comprehensive marketing campaign plans for major shopping festivals

WE CREATE IMPACT
Our team is reliable and results focused.

WE ARE YOUR TEAM
We are extension of your team. Always here to support.

WE ARE OUTSTANDING
We provide the best quality possible for achieving results.

We help you to localize messages, strengthen your brand image and reach out to target audiences through Chinese social media.

Identify target consumers and understand their demands and possible future trends, with Alarice's research team. We'll help you convert insights about your consumer personas into actionable strategy.

We help you to localize messages, strengthen your brand image and reach out to target audiences through Chinese social media.

We help you to establish goal-specific social marketing campaigns and fruitful collaborations with Chinese KOLs and influencers.

We provide an all-round advertising solution to help you reach your target audience as well as get more traffic and leads.

Get an overview of your competitors' social media and e-commerce performance and carve out your place in China's market.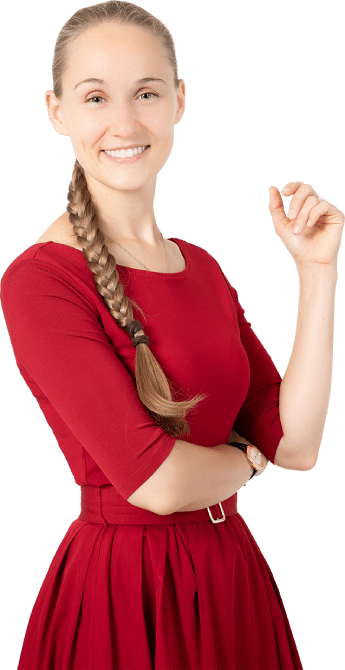 Ashley Dudarenok is a China digital marketing expert, serial entrepreneur, masterclass facilitator, keynote speaker, bestselling author, vlogger and podcaster. She's also a LinkedIn Top Voice in Marketing, Holmes Report Asia Pacific Top 25 Innovator and has been a member of JD's Global China Experts Group. She's the founder of digital marketing consultancy ChoZan digital marketing agency Alarice.
As a keynote speaker, Ashley has spoken at over 100 events across the globe for companies like BMW, Disney, Shangri-La, Deutsche Bundesbank, Richemont and TEDx. She's also given lectures at HKU Space and done talks at the China Business Centre of Hong Kong PolyU  and the National University of Singapore Business School.
A regular media contributor, Ashley has appeared in The SCMP, Forbes, The Wall Street Journal, China Daily, Inside Retail, Jing Daily, Technode, CNBC, Wired, Huffington Post as well as interviews on The BBC, CGTN and more.
CLIENTS WE HAVE WORKED WITH
" Prior to the launch of our new ship DREAM CRUISE we needed to tap into the younger Chinese audience. Alarice was a great partner to give us clarity of who they are and how to attract them! We had a very meaningful collaboration, indeed. "
" Alarice helped us create a comprehensive marketing research and strategy for China. The insights are extremely helpful and we are now ready to tackle China. Thanks Alarice team for the great work! "
" Ashley, you're "living the Disney brand"! Thanks for the amazingly insightful, high-energy and entertaining strategy workshops! "
READY TO ORDER YOUR CHINA MARKETING STRATEGY? GET IN TOUCH NOW!