Chinese Social Media Marketing
China is the world's largest social media market with a rich and diverse array of social marketing options. There are over 800 million Chinese internet users sharing their opinions, asking for product recommendations and connecting with others. In order to market your products and services in China, you need to harness the power of Chinese social media.
China has a unique digital landscape and a distinctive set of social media platforms that are different from the West. Let's take a look at the most popular social media platforms in China.
One of China's big two social media apps, it has an international and domestic version with a total of 1.1 billion MAU. Developed by Tencent, it's a multi-purpose messaging, social media and mobile payment app. It's like Facebook with many additional features and is used as an operating system for daily life.
The second of China's big two social media apps, it's like the Twitter of China. It has an estimated 486 million MAU and 203 million DAU. It tracks trending topics, has hashtags and is a public forum that heavily features influencers and celebrities. It began with a 140 character post limit which was shelved in 2016 just before Twitter did the same.
This platform is China's Quora. People can post questions that are answered by others in the community who have the necessary expertise. It has over 200 million registered users are rewarded in various for positive contributions to the platform. The platform also has an authentication systems designed to minimize the creation of fake accounts.
Translated as "little red book", the platform began as a travel shopping recommendations site. It has branched out from its cross-border e-commerce origins but is still mainly focused on reccommendations and brand/product reviews from its community. It also has e-commerce functions. It's seen as reliable community platform. It has around 200 million users and 30 million MAU.
Douyin is the name for TikTok in China. They are both owned by Beijing based Bytedance. It's a Vine-like app that features very short videos of people lip-syncing, dancing or acting silly as the audio from a popular song, TV show or movie plays. In China, it has 200 million DAU and more than 400 million MAU.
This is the social commerce and marketing hub that's part of Taobao and Tmall. It's based on brand and fan relationships. Users have a customer engagement score that increases the more they use the app. As their score increases, they gain more privileges and discounts.
Alarice helps you to localize messages, strengthen your brand image, reach out to target audiences as well as collect more traffic and leads through Chinese social media.
OUR CHINESE SOCIAL MEDIA MARKETING SERVICES INCLUDE:
Account Registration and customization
Content strategy
Content creation: creative copywriting, graphic design and video adaptation
Online community creation, interaction and expansion
Social monitoring and crisis management
Monthly reports with evaluations, benchmarking. tracking and optimization recommendations
Ashley's a well known marketing thought leader, LinkedIn Top Voice in Marketing and named one of Asia's Top 25 Innovators by The Holmes Report
More than 8 years of expertise in Chinese social media
A thorough understanding of modern Chinese consumers
In-house copywriters and designers
100% reliable and transparent
A wide partner network to serve you even better!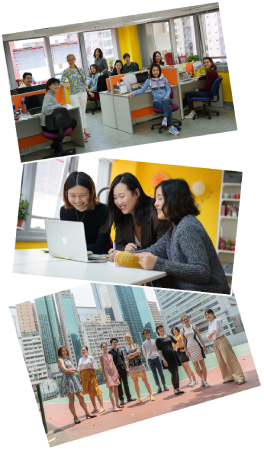 MEET OUR FOUNDER
Ashley Galina Dudarenok is a China digital marketing expert, serial entrepreneur, masterclass facilitator, keynote speaker, bestselling author, vlogger and podcaster. She's also a LinkedIn Top Voice in Marketing, Holmes Report Asia Pacific Top 25 Innovator and has been a member of JD's Global China Experts Group. She's the founder of digital marketing consultancy ChoZan digital marketing agency Alarice.
As a keynote speaker, Ashley has spoken at over 100 events across the globe for companies like BMW, Disney, Shangri-La, Deutsche Bundesbank, Richemont and TEDx. She's also given lectures at HKU Space and done talks at the China Business Centre of Hong Kong PolyU  and the National University of Singapore Business School.
A regular media contributor, Ashley has appeared in The SCMP, Forbes, The Wall Street Journal, China Daily, Inside Retail, Jing Daily, Technode, CNBC, Wired, Huffington Post as well as interviews on The BBC, CGTN and more.
CLIENTS WE HAVE WORKED WITH
FAQ
Why do I need to do social media marketing?
There are more than 800 million mobile users in China, and on average they spend 3-4 hours on different apps daily. That's an opportunity to communicate with your potential customers. Plus in China, CRM is done primarily through social media. Your social media followers are in fact your database. In China, first you build a community. Then you offer your customer service, products and VIP services to them. Contact us to get more information.
How much does it cost to advertise on Chinese social media?
There are three different goals for social media campaigns.
Brand awareness
Customer relationship management
Or sales
Depending on the goal and platform, the budget for an ad campaign starts at about 10,000-30,000 USD. Please contact us to know more about the cost.
What's the best marketing strategy for Chinese social media?
We always start by identifying your plan for the market. China's big and diverse and there's no one size fit all. We need to identify the consumer profile, consumer journey and USP of your product. Based on this information, we'll select the right platforms. However for most brands, WeChat and Weibo are not optional. They're required. Contact us to get more information.
How can I sell on Chinese Social media?
Social media in China can help you to build CRM systems and provide you with direct sales functions (Douyin, WeChat mini programs, Weibo store and more) The sales functions are more sophisticated than those outside of China. They can also be used to launch creative campaigns and coordinate promotions with influencers to drive traffic to your e-commerce stores. Live streaming is very popular now and 2020 is set to be the year for private pools and communities. Schedule a call with us to know more information.
What's the best social media platform to promote my product?
It depends on your product and industry. At the moment, WeChat, Weibo, Douyin, and RED are among the most popular platforms, but depending on the industry you could look at Zhihu, KEEP, Baby Tree and over 50 other platforms that might be right for you. Contact us to get more information.
READY TO ORDER YOU CHINA STRATEGY OR CONSUMER RESEARCH? GET IN TOUCH NOW!
LOOKING TO TRAIN YOUR CHINA TEAM?