As one of the most popular social media platforms, Red, or Xiaohongshu (Little Red Book) combines community and e-commerce. As of October 2019, Red's monthly active users exceeded 100 million. The majority of its users are 25-35 years old and have strong purchasing power.
This shopping and sharing platform is seen as a true word-of-mouth sharing community. Before buying products, users usually refer to reviews on Red. It's a consumer decision portal that deserves brand attention. Users can share text, images and short videos. These touch on all areas of lifestyle, such as fashion, food, travel, cosmetics and beauty, entertainment, books, fitness, and childcare products.
WHAT CAN BRANDS DO WITH RED?
1. They can open online stores.
After opening a store, users can not only search the brand store directly but also insert a link to the store in their posts, which are called notes. Users can see the purchase links when they read notes and click on them, shortening the steps to a transaction and forming a closed loop. Red's regulations for merchants on its site are relatively strict. With help from the Alarice team, the application process can be done more quickly and smoothly.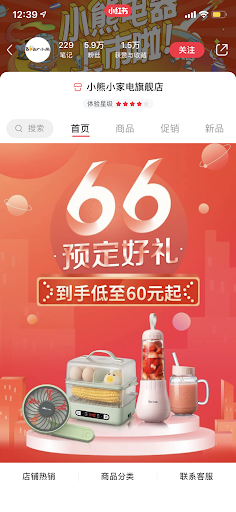 2. They can establish official accounts.
With an official account, brands can publish notes and upload pictures. Users can gain more professional content from the brand's account and brands can interact directly with users, which increases conversion rates. Official accounts are reviewed and verified annually. Alarice can help to complete these complicated procedures as well.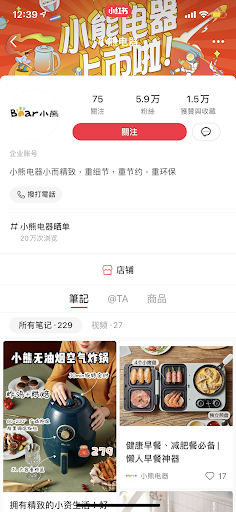 3. They can do content marketing.
In the "content is king" era, Red is undoubtedly one of the most suitable platforms for content marketing. This includes influencers like key opinion leaders (KOLs) or key opinion consumers (KOCs) who are fans of the brand. Compelling, attractive posts, images and videos are as necessary as ever. Using popular keywords and tackling hot topics also helps attract attention. Alarice's team of experts can help.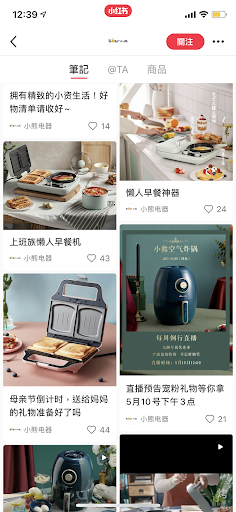 CASE STUDY
Makeup brand Perfect Diary has been quite successful on Red. Here's how they've done it.
1. They collaborated with celebrities 
Their celebrity promotions got consumer attention and made them a topic for discussion.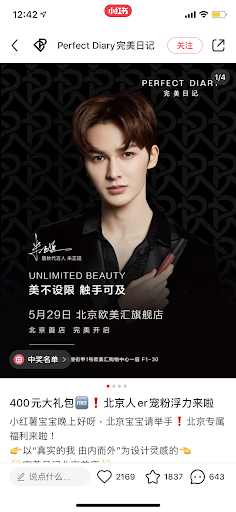 2. KOL posts showcasing the brand's products were effective in increasing sales.
Of more than 480 posts by Perfect Diary's official account, almost all the content came from beauty and makeup KOLs on Red. Perfect Diary cooperated with beauty KOLs who posted content in their own style and highlighting their opinions about the products. They leveraged the visual appeal of makeup products with the KOL posts often featuring test colors. They grabbed user attention easily. Driven by these posts, more and more regular Red users began to purchase the brand's products and post content about them as well.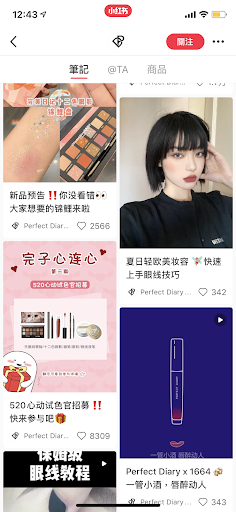 3. They shared content from brand fans and regular Red users 
Those in the Post-90s and Post-95s age groups – 20-30 year olds – are pursuing very individual and personalized lifestyles. They're changing from conspicuous consumption to experiential consumption.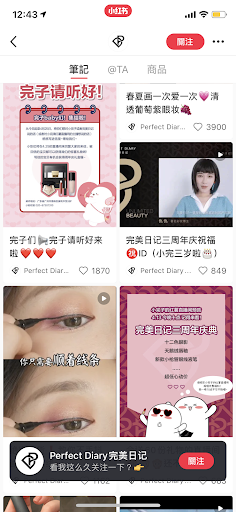 HOW TO DO MARKETING ON RED
Launching successful marketing on Red is not an easy job. There are a lot of aspects that brands need to consider.
1. Clarify your content funnel
In order to more accurately choose your content direction, analyze your content funnel, positioning and topic selection. Align your content with your funnel and sales plans. 
2. Devise a precise push strategy
After determining your precise goals, choose the timing, content and formats that fit it best. For example, the main selling point of a product can be used as the theme of a promotion on Red and multiple KOLs can participate, each bringing their own approach and perspective.  
3. Don't blindly promote
Be sure to understand the product's unique selling points and post in a targeted manner optimizing keyword coverage in each post.
4. Choose appropriate promotion cycles
Brands should publish notes on Red before major festivals and other peak periods in conjunction with online celebrities according to well planned strategies and schedules.
5. KOLs are key
KOLs that match the brand in terms of personal image, temperament, personality, target audience and more must be used effectively, assessed and retained for further cooperations if they produce positive results and everyone gets along. 
Red requires experience to balance its various aspects and is an important platform that brands shouldn't miss.
WHY US?
Choosing the right platform to communicate with your target audience is extremely important in China as it has hundreds of different platforms and apps. As one of the most popular platforms, RED is indispensable for communicating with young female consumers, about skincare, luxury, cooking, maternity items and childcare products. By working with us, you can be sure that:
We'll give you a detailed briefing, help you to understand the inner workings of the platform and develop the best strategy for it.

We work closely with RED's internal team and often know of new functions and updates first. 

Alarice will keep you updated on trends and consumer insights on the platform, select the most suitable KOLs for your promotions and avoid any PR crises.

Alarice will launch effective campaigns to drive traffic for sales teams on e-commerce platforms. 

We've been working with RED since 2018 and helped many Western brands make inroads through the platform. The secret power of RED are its micro influencers and KOCs. Our team has solid experience in making campaigns successful with the right mix of KOLs. 
If you want your brand to stand out on RED, contact us and we'll help you to get the most from KOL marketing on RED.
FAQ
Who is the audience of RED?
RED (Xiaohongshu) is suitable for interaction with young consumers, mainly born after the 90s and interested in lifestyle and travel trends.  Most of the users of this platform are females.
What are the most popular content categories on RED and for which industries is this platform most suitable for?
As the major audience of this platform are females, hot categories are beauty, skincare and female fashion. Among rising categories are travel & fitness, maternity & baby-care products and food. Based on that we recommend this platform be used by consumer goods companies.
What are the advantages of this platform compared to WeChat and Weibo?
Red algorithms allow you to see everyone's posts and show posts to users based on their interests. Additionally, most of the users create original content about their shopping experiences along with visuals and videos to support.
BOOK YOUR FREE CONSULTATION NOW!