EDUCATIONAL SERVICES INDUSTRY GUIDE
The Double Reduction policy made a great dent in China's education sector leading to "quality-oriented" education with new popular courses.
Education Marketing in China
The double reduction era
The implementation of double reduction regulations, to reduce burdens for K-12 students created by homework and off-campus tutoring programs, have had a strong impact on the education sector in China.
This means a greater emphasis on science, technology, core subjects and encouraging students to improve their all-round development. New popular education courses, such as art, music, STEAM, adult education, vocational education and business education, are gradually becoming more popular. 
Online education trends
The scope of online education for young children and adults continues to deepen. Online vocational education is also accelerating, with new supply and demand constantly emerging. China's online education market reached 257.3 billion yuan in 2020, up 35.5%.
A vast quality-oriented education market is being developed
The term "quality-oriented education" in China refers to improving the quality of people in an educated workforce in the areas of ideology, morality, abilities, personality development, as well as physical and mental health. 
According to statistics released by the National Bureau of Statistics, there were more than 200 million students aged 3-15 making them the core target group for China's quality-oriented education. From 2015 to 2020, the number of students in this age group grew and there's a large market for solutions in this educational area.
Policy-driven career and adult education
China's adult education market reached 1.11 billion yuan in 2020. In recent years, the government has issued a number of policies to promote healthy development in the adult education market. Examples include lifelong education, which includes general education and skills training, and adult language learning. Vocational education is also included.
For a wide range of people, there's high demand. In March 2021, the Ministry of Education issued a catalogue of vocational education majors that improve lifelong learning and follow the policy of giving priority to employment in accordance with the 14th Five-Year Plan.
Benefits for lower-tier cities
There are more opportunities in third and fourth-tier cities. By 2020, vocational education in accounting, banking, IT and other sectors had matured in first and second-tier cities. There are more opportunities in third and fourth-tier cities, especially for construction, engineering, and computer programming. With the promotion of online vocational education models, the lower tier market has great potential.
Popular categories for quality education
Arts (music, dance, art, etc.),
Sports (basketball, taekwondo, swimming, fencing, etc.)
Foundational skills (Chinese reading, mathematical thinking, etc.)
STEAM Education (Science, Technology, Engineering, Arts, Mathematics)
Children's financial education, social skills and EQ training
Popular categories of adult education
Finance (finance, accounting), IT, job training, design, justice, civil service, teaching, medicine
Gender distribution 
Both adult education and K-12 education attract more attention from women than men. In family education, Chinese mothers pay more attention to education than fathers, but in young families, fathers also tend to be quite involved in their child's education. 70% of adult education students are women and 30% are men. For the K-12 education, Chinese mums take more responsibility than dad, accounting for 58%.
Education, occupation, income distribution 
Data from UC Browser, which is the second most popular browser in China, shows that parents who do searches for topics and information related to K-12 education are, in general, highly educated with bachelor's and master's degrees or above. 73% had a bachelor's degree or above and 42.9% were considered middle class. Many owned cars and apartments. This group has strong purchasing power. 
For adult education, spending in this sector is positively correlated with academic degrees and those in science and technology, education and business services pay more for adult education.
Age distribution
Gen Z, those born in the year 2000 and later, is the main consumer force in the adult education market. The group with the highest level of participation in adult education is 18-23 year-olds at 30.9%. Those aged 24-30 accounted for 21%. 
Those in the Post-85s and Post-90s generations usually searched for information related to K to 12 education during summer and winter vacations.
Geographical distribution 
Users in top tier cities have a stronger preference for adult education, accounting for 28.7% of adult education students, followed by those in third-tier cities who accounted for 23.3% of students. Parents in third tier cities and lower are the main consumers of primary and secondary school course materials on Tmall.
Motivation preference 
The motivation for adult education is the highest, with Douyin's TGI (Target group index) reaching 103.2. Competitive and social needs are only the second. "Interest needs" under "social needs" are also gradually highlighted. Qualification training, such as for CFA and teacher certification, has a TGI of 102 and is the most popular area in adult education.
Strategies for effective marketing in education industry
Optimizing and developing private traffic and integrating it with content marketing
In recent years, it has become one of the most effective marketing methods in the education industry. Because no matter the latest teaching content, network courseware updates, as well as some educational policies or industry changes can be seen by users in a Wechat mini program for the first time. With the help of some network hot public number marketing can also play a great role in communication. Wechat online consultation, registration, online learning, wechat parents and students groups, etc., can play a very good role in attracting and retaining customers.
A marketing campaign that combines multiple marketing techniques
A combination of marketing tools for a campaign or theme, combining online and offline channels. For example, "Wall Street English" by giving theme pamphlets, online test courses, free auditions and other organic links, combined to target customers' precise marketing. Participate in the promotion of both incentive and preferential promotion activities. For example, the marketing activities of EF education First and Eurowind Foreign Language encourage the audience to participate in the activities and become enterprise users by means of incentives that fit the audience's spiritual pursuit.
Social media stream ads that fit user behavior habits
Among the numerous advertising forms that can be placed, information flow advertising (baidu, wechat, Weibo, Toutiao and other social media platforms as the main target) is the core advertising mode in the middle of 2020. In addition, the investment index of information flow advertising shows a rising trend, and the attention gradually increases. In June 2020, the input of information stream advertising reached 94,032 thousand pieces. Compared with other types of advertising, information flow advertising is more consistent with the content browsing habits of users on the media platform, and the link between users is more natural, which can improve the efficiency of advertising transformation more quickly.

WE CREATE IMPACT
Our team is reliable and results focused.

WE ARE YOUR TEAM
We are extension of your team. Always here to support.

WE ARE OUTSTANDING
We provide the best quality possible for achieving results.

Our China marketing research and strategy team gives you a detailed framework that will allow you to start and grow your business in mainland China

We help you to localize messages, strengthen your brand image and reach out to target audiences through Chinese social media.

We help you to establish goal-specific social marketing campaigns and fruitful collaborations with Chinese KOLs and influencers.

Identify target consumers and understand their demands and possible future trends, with Alarice's research team. We'll help you convert insights about your consumer personas into actionable strategy.

We provide an all-round advertising solution to help you reach your target audience as well as get more traffic and leads.

Get an overview of your competitors' social media and e-commerce performance and carve out your place in China's market.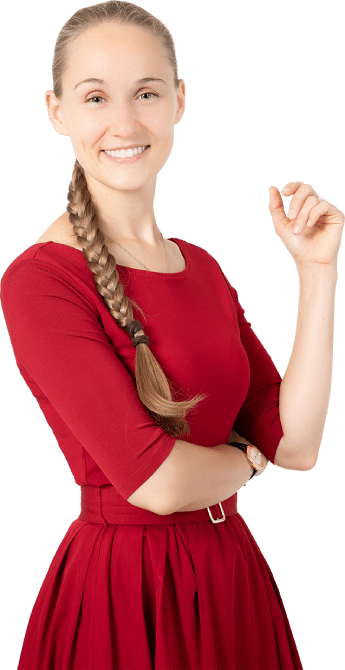 Ashley Dudarenok is a China digital marketing expert, serial entrepreneur, masterclass facilitator, keynote speaker, bestselling author, vlogger and podcaster. She's also a LinkedIn Top Voice in Marketing, Holmes Report Asia Pacific Top 25 Innovator and has been a member of JD's Global China Experts Group. She's the founder of digital marketing consultancy ChoZan digital marketing agency Alarice.
As a keynote speaker, Ashley has spoken at over 100 events across the globe for companies like BMW, Disney, Shangri-La, Deutsche Bundesbank, Richemont and TEDx. She's also given lectures at HKU Space and done talks at the China Business Centre of Hong Kong PolyU  and the National University of Singapore Business School.
A regular media contributor, Ashley has appeared in The SCMP, Forbes, The Wall Street Journal, China Daily, Inside Retail, Jing Daily, Technode, CNBC, Wired, Huffington Post as well as interviews on The BBC, CGTN and more.
CLIENTS WE HAVE WORKED WITH
" Prior to the launch of our new ship DREAM CRUISE we needed to tap into the younger Chinese audience. Alarice was a great partner to give us clarity of who they are and how to attract them! We had a very meaningful collaboration, indeed. "
" Alarice helped us create a comprehensive marketing research and strategy for China. The insights are extremely helpful and we are now ready to tackle China. Thanks Alarice team for the great work! "
" Ashley, you're "living the Disney brand"! Thanks for the amazingly insightful, high-energy and entertaining strategy workshops! "
Reduce the homework burden of students in compulsory education;
Resolutely reduce subject-related off-campus training.
The "double reduction" policy was officially implemented, which sent a signal of "deindustrialization" to the off-campus training industry. The off-campus training industry has to be transformed into non-profit or expand wider education service. For example, quality education (art, sports, science, etc.) for students and adult education (job-hunting training, financial management, civil service examination, etc.) have become the new direction of China's education brands. We have a lot of mainland China team members based in both Hong Kong and ShenZhen. We can be the first to respond to the trends in the education market to do the market research , and as data and strategy experts, we help obtain the latest education industry insight and best practice. Contact us to know more information.
Integrity crisis : Chinese education industry attaches great importance to morality and conscience, and has high requirements for honesty of enterprises. If the brand is suspected of false publicity, arbitrary charges , etc , it will be exposed by the media and lose the trust in the market. 
Brand images crisis: it is mainly reflected on the uneven teaching quality of teachers and the relative lack of professional standards by the public.
Media crisis : Due to the complicated media relations in China, sometimes the negative image of brands is exposed to the public due to the improper handling of the relationship between brands and media.
We provide PR Crisis Consultation and guidance for brands. Our assessment reports can help you identify and isolate crises in time, and quickly initiate relevant content strategies to minimize negative impact. We also have a PR crisis playbook for your reference. Schedule a call with us to know more about PR crisis playbook.
Stream Ads can be launched on China's mainstream social media platforms (wechat, Weibo and Toutiao) with high creative requirements for content, which can be text or short video content, and can be connected with some common products or high-frequency things in life as much as possible.We provide an multi channel digital advertising solution to help you get more traffic and leads as well as reach the target audience.​​​​Including creating or adapting ad materials, copywriting and images,researching keywords and setting up targeting options, testing the ad performance and allocating budget accordingly and so on. Please contact us to know more information.
READY TO ORDER YOUR CHINA STRATEGY? GET IN TOUCH NOW!