Toutiao is an information and news aggregation platform with a built in search engine. Users can search for content they're interested in and subscribe to their favorite channels. It can also analyze a user's interests based on their past search enquiries and make personalized recommendations. 
As of June 2019, Toutiao had 260 million monthly active users and 120 million daily active users. Over 70% of its users are aged 19-35. There are about 10% more men using the platform than women. In 2019, users posted 450 million posts on Toutiao with 9 billion likes for content creation.Meanwhile, paid content on Toutiao has become a habit. Finance, workplace skills, parenting, health and Chinese history are the top five purchased content categories.
The biggest differences between Toutiao and other platforms are its huge traffic, data analysis of user preferences and powerful AI. The AI assesses individual preferences based on stated interests and hobbies as well as one's reading, viewing and search history and is known for accurately targeting content to its users. It also tailors a user's feed to include related topics. For example, if someone uses the keyword "automotive" in a search, the system tailors their newsfeed to not only include information about cars, relevant related information also appears such as interior decoration for cars and how to remove chemical smells from a new car.
Toutiao is one of the best platforms to advertise on. 
KEY WAYS TO DO MARKETING ON TOUTIAO
1. Advertising
Based on big data and AI, Toutiao ads can accurately reach target customers and support multiple advertising purposes.
This offers premium exposure and placement with full-screen display and strong visual impact. It can display advertising materials or landing pages in designated time slots.
This is the most common ad format on Toutiao. They're native ads that appear interspersed in the user's information stream. They can be in text, image, GIF or video format. They're also available in multiple sales models, such as CPM, CPT, GD and CPC. 
These ads are displayed on the article or video details page that appears when people finish the content. It also supports multiple formats.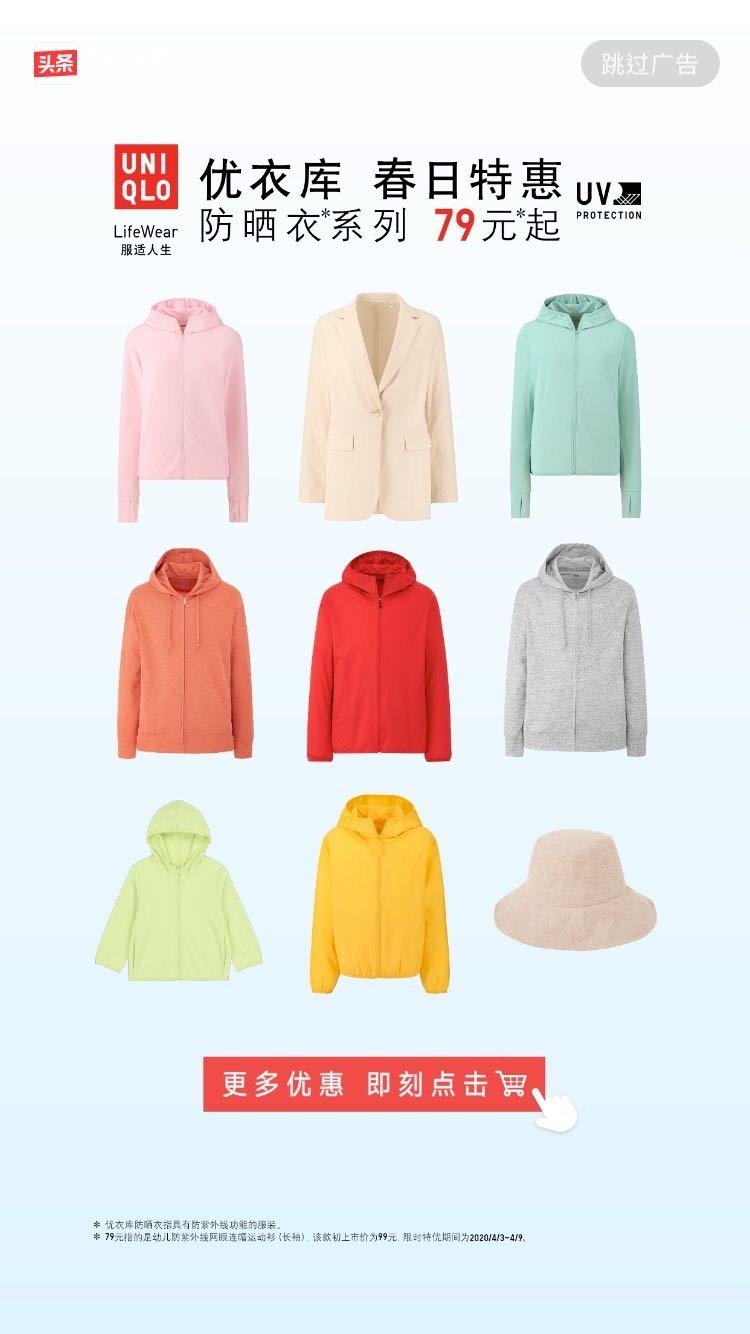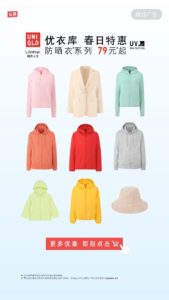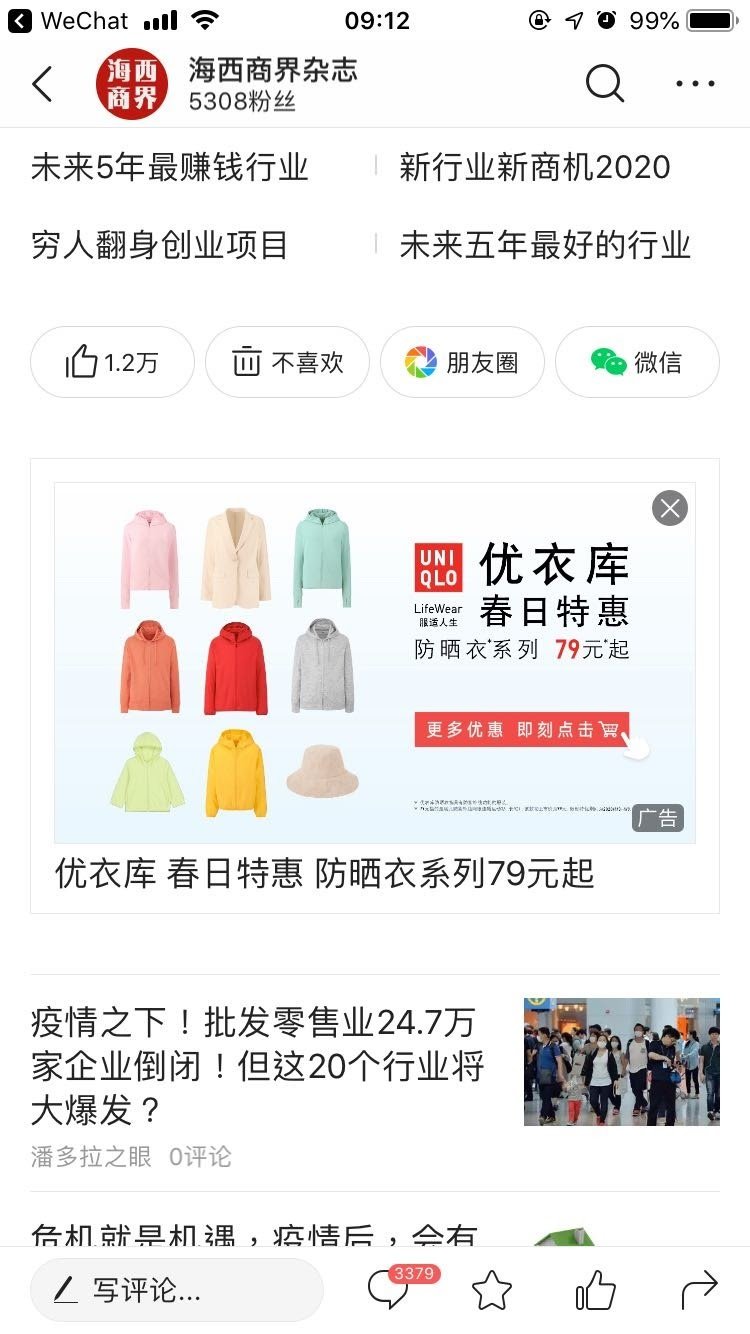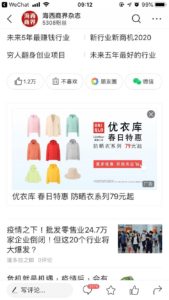 3 types of advertisement on Toutiao
2. Content Marketing
Cooperation with Toutiao creators and KOLs
In addition to native ads, brands can collaborate with Toutiao creators to attract target consumers through content.
In 2018, Toutiao launched a plan to encourage the creation of high-quality, original content. They awarded creators cash bonuses as well as exclusive rights and recommendations. Cooperating with creators who have content that the site recognizes as high quality is good for brand awareness and exposure.
Brands can also set up and manage their own Toutiao brand account, generate high-quality content and engage with users. There are two ways brand accounts can be used on Toutiao.
Traditionally, brand accounts on Toutiao were synched to update their content based on the brand's WeChat and Weibo feeds. This method uses Toutiao as a secondary content distribution platform to get more exposure without requiring a great deal of extra work.
However, brands can also create customized content to get exposure and drive traffic to their Toutiao accounts or their WeChat account. However, this requires brands to develop a clear position for their account and a clear content plan. 
Alarice can help you achieve you plan and execute content marketing on Toutiao to achieve relevant goals within your budget.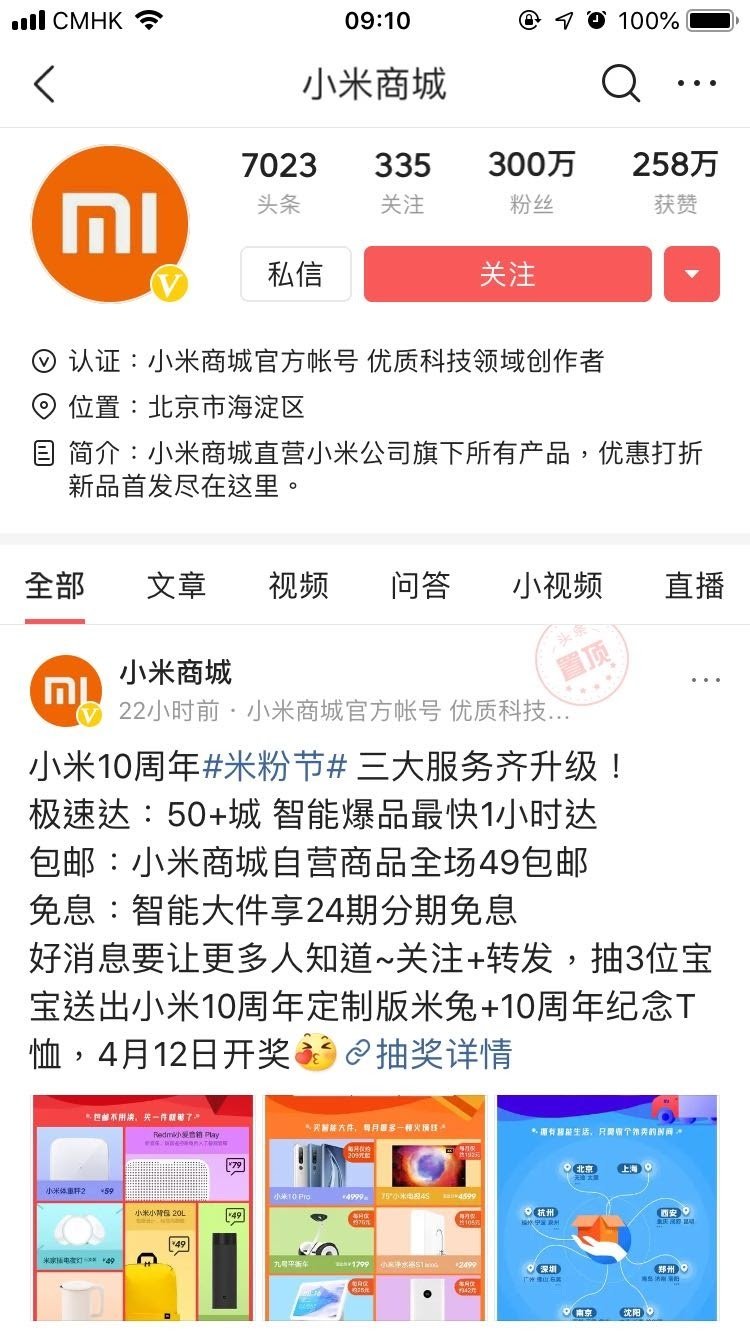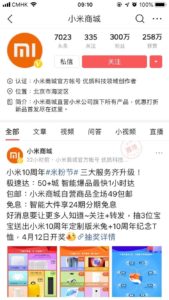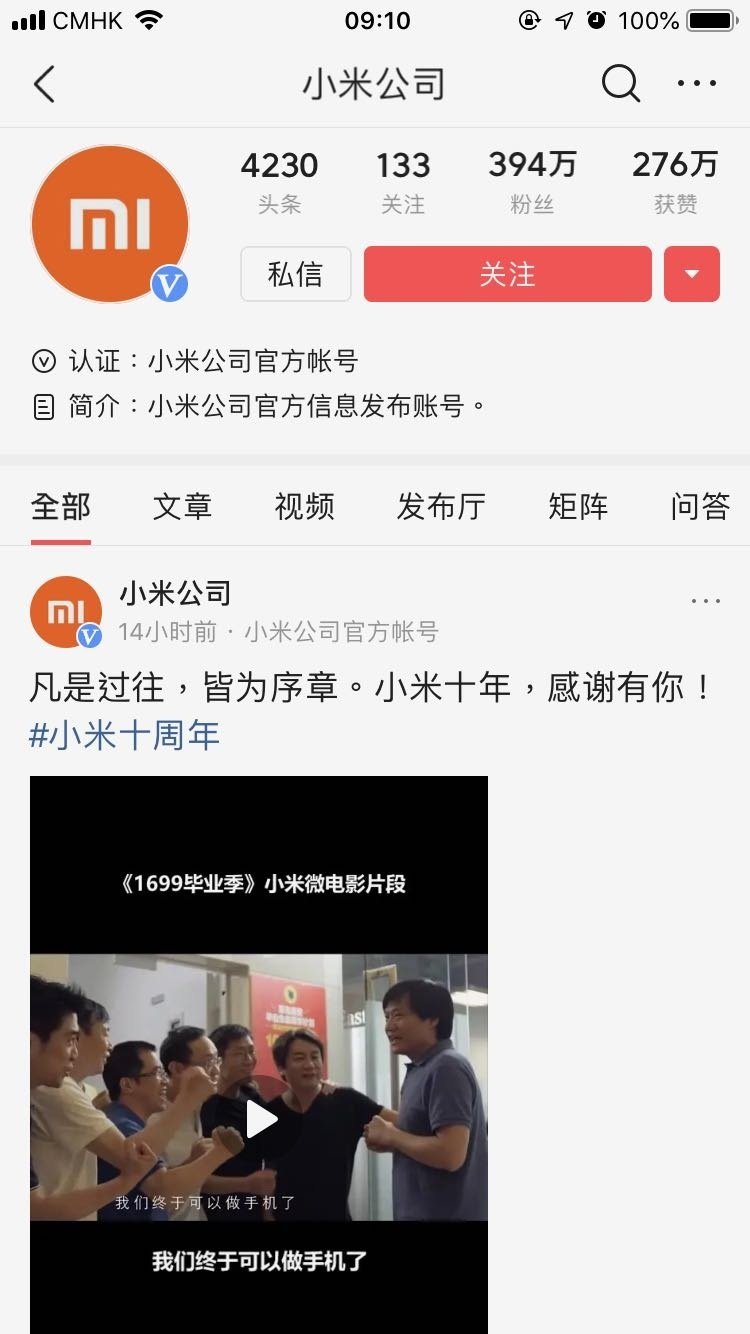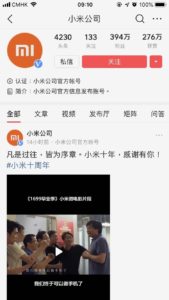 Xiaomi has several brand accounts on Toutiao
3. Cooperation with Toutiao
Brands can also cooperate with Toutiao directly to conduct short term campaigns. For example, Marvel cooperated with Toutiao to promote its upcoming movie Avengers 4 in April, 2019. A huge campaign merging online and offline was developed to boost awareness. 
Toutiao organized a discussion of Marvel on Toutiao and produced a thousand cards with clues about what would happen in the movie which were put in 4 places in Beijing. Avenger fans were invited to look for them and got gifts at an experience exhibition. Toutiao also launched an Avengers Trivial Challenge H5 page and created the hashtag #Avengers 4# on Toutiao, which reached 2 billion views and resulted in 200,000 discussions.  
The H5 game Toutiao created for Avenger 4
Toutiao is one of the best platforms to communicate with male audiences about finance, workplace skills, parenting, education, health, science, technology and more. As the platform provides highly personalized content, the right strategy can lead to a very high ROI. By working with us, you can be sure that:
We'll choose the best marketing method for you, based on your specific goals. We know how to achieve the best results within a given budget.

We're on top of the latest ads and formats to make sure you appear in front of your audience at the right time in their consumer journey 

Alarice will assign a personal account manager, who will monitor and adjust ad spending on a daily basis. We've been working with various brands on Toutiao, and creating, adapting and reviewing content on a daily basis based on hot trends. 
Contact us to learn more about how to get the best value for your budget and get as much traffic as possible.
FAQ
Who is the audience of Toutiao?
Toutiao audiences are mainly represented by male groups of different ages. Among the most interesting categories for them are technology and news.
Is it possible to have an official account on Toutiao?
Yes, official accounts have access to advertising functions and also can be verified.  The process is very similar to Weibo and WeChat verification. Please contact us to get the full list of documents needed for verification.
What are the advertising options of Toutiao?
There are many different advertising options like news feed advertising, landing page  advertising, detailed page advertising and other options very similar to Weibo. However, Toutiao systems allow more accurate targeting to your audience.
BOOK YOUR FREE CONSULTATION NOW!