KEEP GUIDE
With a large number of users and high user stickiness, KEEP has become one of the largest fitness and health platforms in China. This guide will introduce the potentials of this platform for brand marketing.
Keep (sometimes written KEEP) is an app that offers online courses to help people achieve their fitness and exercise goals anytime, anywhere. It also has social and e-commerce attributes that help people find interest communities as well as exercise and health products.
Founded in 2015, Keep had over 200 million users and 40 million MAU by 2019. Its users are mainly well-paid young people (under 30 years old) and from Tier 1 and Tier 2 cities. There are slightly more female users than male users. The average time and frequency on the app is 30 minutes a day, 4 times per week.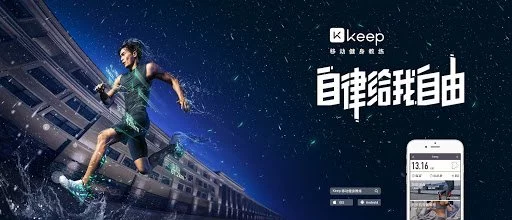 Fitness is one of the fastest growing sectors in China. It's expected that by the end of 2020, the number of people participating in sports in China will reach 700 million. Half of these will be internet sports (e-sports) participants. The total value of China's sports consumption is expected to reach 1.5 trillion RMB. 
The Covid-19 outbreak in China and worldwide in 2020 has increased people's health awareness and improved digitalization of several industries, such as online education, online medicine, and online coaching. During the stay home mandates in China in early 2020, the number of Keep users dramatically increased.
As the top fitness and health platform, Keep is best for sports and health-related products like sports apparel, kitchen appliances, supplements, insurance, health food and beverages. In addition to this, Keep positions itself as a sports-oriented marketplace that links science, technology and ecology. It's already done cross-promotions with brands from various sectors such as electronic devices, automobiles, games and cosmetics.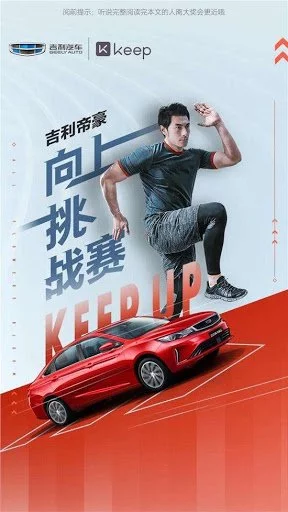 Brands, including Puma, Adidas, Lululemon, Swisse, Dior, Oppo, Jeep, Mercedes-Benz, BMW, Nestle, and Watsons have cooperated with the platform and conducted campaigns.
KEY MARKETING METHODS ON KEEP
Here are the 5 best ways to market on Keep:
1. Platform Festivals and Events
Keep has several festivals/events every year that brands can participate in to leverage huge traffic. For example, there's a Keep Marathon once a month on different topics and themes with awards. Each time, the estimated exposure is over 100 million views/comments with 30,000-50,000 participants.
Another example is Keep Sports+, promoting the idea of exercise at any time, wherever you are. Keep teams go to different destinations to shoot course videos, discuss health and fitness and build an exclusive online interaction area. This is definitely a good opportunity for tourism-related industries and brands.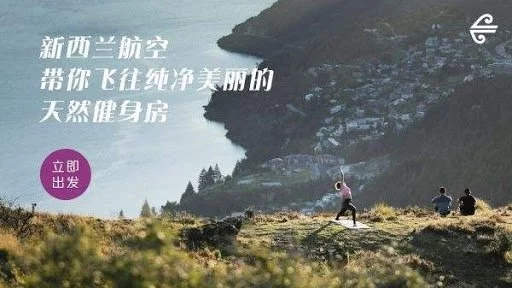 2. KOL/Celebrity Promotion
With a strict selection process and cooperation rules, KOLs/celebrities on Keep are relatively high quality. There are 3 types:
Celebrities – actors, singers, etc.
Athletes
KOLs – usually verified personal trainers, nutritionists, etc.
Cooperation with athletes and personal trainers can definitely enhance brand and product credibility, especially in sports and health-related industries.
Alarice can help your brand with KOL marketing on Keep from campaign development to content creation. We've cooperated with several brands on Keep and are confident about cooperating well with both Keep and KOLs to produce the best content.
3. Training Courses
Training courses are one of the core functions on Keep that bring it stable traffic. Several ad placement types are available to brands, in text, image, audio, and video formats, to get exposure and attract audiences while they're exercising. Brands can even cooperate with Keep trainers to design special courses to maximize a campaign's effectiveness.
Our agency can help you choose the right ad formats and positioning, and create compelling promotional content. For example, when users are running and listening to Keep music, a brief 10-20 second audio ad can grab an audience's full attention without being intrusive.
Find out more about advertising on Keep.
Yoyoung cooperated with Keep to design a course to improve obliques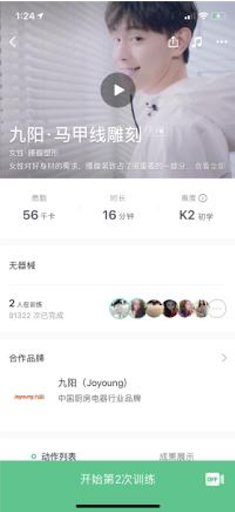 4. Social Content Marketing
Social communities are another key aspect of Keep. Social campaigns such as UGC campaigns, challenges/hashtag campaigns, H5 campaigns, and articles, are also popular on Keep. Some brands set up accounts and do well in community operation and management.
Alarice can assist with you creating a brand account on Keep.
Lululemon's brand account on Keep with 850,000 followers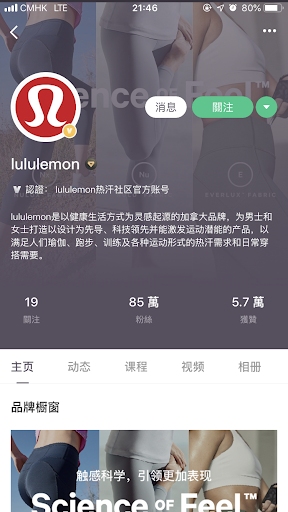 5. Offline Events and Co-branding
Offline events are an important element for Keep. Pop-up stores, offline courses, exclusive campaigns, and various competitions are all good opportunities to drive traffic to target platforms and directly engage with users.
As Keep also has its own branded apparel, sporting equipment and health food, co-branding with it is also a good way to increase awareness as well as sales.
Contact us to find out more about how you can flex your brand muscle on Keep
EXAMPLES OF BEST PRACTICES ON KEEP
Vitamix X Keep
In order to boost brand awareness among fitness and health fans, our agency helped Vitamix to cooperate with Keep to launch an H5 campaign as well as KOL promotions. We helped the brand to develop the campaign, design the H5 page, select KOLs and reviewed their content. The campaign lasted 6 days and got over 14 million impressions. Around 70,000 users engaged with the brand and 30% of them were driven to the brand's e-commerce platforms.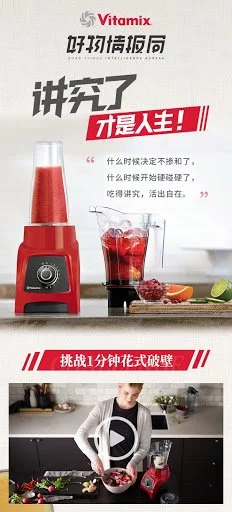 Swisse X Keep
Swisse cooperated with Keep to launch a sport-related pop-up store at Keep's offline stores to strengthen the brand image and increase sales. Within 3 days, around 700 customers came to the store and PR articles spread over 20 media sites.
YOUR KEEP MARKETING AGENCY
With rising awareness of health and nutrition, more and more brands are paying attention to Keep. Over 200 million users come to the platform to get information about fitness and how to stay healthy. By working with our agency, you can be sure that:
Our agency will choose the best marketing method for you based on China market analysis and your campaign goals. We know how to achieve the best brand awareness and attract the highest traffic and sales relative to your budget. Our marketing experts can even create exclusive cooperation formats with the platform. 
As a Keep agency, we work closely with the Keep internal team and often know of new functions and updates first. 
We'll guide you on the platform rules, tips and tricks. Even if it's a short term campaign on Keep, our experts can help you tailor content for the platform. 
Alarice will assign a personal account manager to keep you up to date on the latest trends on the platform. 
Find out more about our social media marketing services.
Yes, we can make use of cross-border marketing to connect users and brands. The innovation of cooperation mode can attract the attention of the right target audiences.
It depends on your marketing goals, budget and business. We will communicate with you comprehensively to learn more about your needs, and then conduct the market research to craft a distinctive marketing strategy for you.
We can utilize KEEP's intelligent data marketing system named wuqiong "无穹" to analyze the big data and user portraits, and use this AI technology to assess marketing effects.
BOOK YOUR FREE CONSULTATION NOW!