KOL/Celebrity Assessment and Audit
Choosing the right influencers/ Celebrities will help you ensure that you make the most of your marketing budget by running effective successful influencer marketing campaigns.
KOL/Celebrity Assessment and Audit
Marketers changed their strategies in 2021
China in 2021 is no more the China of 2020, that's how fast change takes place in the world's 2nd biggest economy: consumers' behaviour changed and, hence, digital experiences diversified concomitantly and became more personalised. Important new regulations also came into effect. Furthermore – and this is a first – online surpassed offline retail, posing increasing challenges to existing marketing and sales models.
Marketers were in for a big revamp last year; the new $64,000 question was: how to team up with Chinese KOLs, influencers, bloggers and celebrities?
This as consumers became more sensitive and outspoken, promotion and sales rules stricter, and small or big brand PPPR failures increased.
Because KOL marketing grew aggressively in 2021, many are convinced that influencer marketing is the new go-to marketing form. However, influencers don't come cheaply and there are quite a number of potential pitfalls in the brand-influencer partnerships.
Every major brand invests in KOLs, but how to go about it in a safe way?
Let's start with the basics: firstly, it is vital to understand that the overall majority of online influencers have built up a trust relationship with their followers. That is the very basis of why they have such huge success in convincing their audiences to purchase.
Secondly, KOL fans go after the influencers rather than after a brand. This may reach the point where it doesn't matter which brands or products the KOL is pitching, their disciples will follow and buy regardless because the latter are actually indifferent about the brand and are solely concerned with what the influencer claims: Semper Fi!
Where do you find influencers?
Unlike celebrities, KOLs may be located anywhere. They can be any Tom, Dick, and Harry with a large online audience. Influencers can be found in any sector with 100,000s or even millions of followers. It could be the girl next door who over time has built up a name for
herself as an authority in her field of expertise or simply shares her personal life with the audience. They excel in posting the most catchy comments regarding their prowess, dish out the most appetising pics, produce the funniest videos and anchor the most interesting topic conversation.
What does a partnership involve?
As mentioned, marketers have had to do a massive rethink regarding their China strategies. Big spending businesses partner with celebrity influencers. A brand-influencer partnership involves livestreamers, creators, KOLs, KOCs for content creation, branding, promotion and sales. This service is a sine qua non to steer clear of disappointing outcomes including damage to the brand image.
How does this service work for you?
If a brand decides to pair up with a celebrity or KOL, s/he comes with a vast social media footprint and a particular emotional bond with consumers.
This footprint reflects the person's convictions and behaviour. That is why it is important to establish whether these attributes correspond to the brand in question, failing which it may negatively affect the brand reputation.
This is where we enter the picture: while checking social media, reading discussions, using tools, consumer interviews – and common sense! – we trace negative attitudes and offer clients the opportunity to make informed assessments and decisions.
Here's a non-exhaustive list of some of the issues we investigate:
Does this blogger or celebrity have a solid personal image?
What was their path to fame like?
Who follows them and why?
Does this person have real influence?
What are the opportunities and risks associated with working with the person?
Our KOL/celebrity risk assessment services are used as part of a brand's due diligence process for prospective short and long term cooperation to get a more comprehensive picture of their partner so as to be able to prevent potential risks.
Despite the possibility of extending a brand's reach via influencers with large followings online, there are also risks involved in such strategy. The downside is that a business's reputation will be tied to all the influencer's online reputational, regulatory liabilities and so on. Influencers also have the ability to coin their followers, which leads to an underground market of fake followers that can inflate the value of an influencer and deceive consumers.
Using a combination of due diligence and ongoing observation, Kroll offers companies the ability to control the risks posed by social media influencers. They use cutting-edge technology to quickly and inexpensively obtain influencer portfolios. Kroll's experts sift through the material to identify relevant issues that could cause critical damage to a business's image. The influencer's digital profile is not the only thing we look at. We also examine their online following. As part of the profiling, it is important to examine the content of a KOL's blog and to further evaluate their internet presence, including their interests, private matters, legal and regulatory problems, and negative media coverage.
Taking a look at the evolution of their online networks, we can see that these networks are the result of natural development and not the acquisition of so-called "artificial followers" who do not contribute to the online presence of a brand.
Our team works with a variety of influencers to determine the most efficient method for solving problems and how to counsel them to address any issues. Our proactive monitoring ensures policies are followed and new issues are addressed as soon as they arise. A social media influencer evaluation aims to determine whether they meet your brand and campaign objectives.
Consider it as a complete individual check. It involves reviewing an influencer's credibility, content, followers, authenticity, audience, engagement rate, and other measures and analysing how influential they can be. Essentially, it involves assessing an influencer's credibility, content, followers, authenticity, audience, engagement rate, and other measures and evaluating their influence. Therefore, when planning an influencer marketing campaign, all companies (large and small) should assess their social media influencers.
So what should you look for when evaluating influencers?
The following tips will assist entrepreneurs in assessing influencers:
Finding real influencers that share your values is the first step in influencer evaluation.
Furthermore, the influencer you choose must appeal to your target audience. Until then, the influencer's content is irrelevant. Small businesses should consider brand affinity when assessing influencers. For influencer marketing to be successful, small businesses must look beyond vanity metrics like social media followers.  As indicated by a  2019 report by Edelman, relatability is twice as significant as popularity to draw people to social media influencers.
How does that affect your influencer evaluation score?
The idea of brand affinity is to develop a relationship based on shared values. To ensure you're staying on track, consider:
– Important hashtags for your brand
– Core values
– Topics you should address
– Topics you need to avoid
By defining these things, you will have a better picture of your brand's values, character, and tone. It can track keywords for your influencer search. You can check an influencer's audience by using our advanced feature, which allows you to see if their followers like your brand.
Inspect the Influencer's Past Collaborations for Transparency
Check out past collaboration from an influencer to get an idea about how transparent or open they are about their collaborations. This is a very important step toward an influencer positioning. The 2019 FTC's regulatory disclosure guidelines recommend that influencers clearly disclose their relationship with the brand. Only then can you evaluate influencers according to their transparency.
What exactly do the FTC disclosure guidelines say about sponsored content in influencer campaigns?
Here are a few takeaways from their guidelines:
– Influencers must disclose any relationship they have with brands, whether financial, private or job-related.
– For sponsored posts, influencers should use the hashtags such as #ad, #advertisement #sponsored
– On Instagram and Snapchat, influencers must overlay disclosures on images. Be sure viewers have enough time to read it.
– For videos, they must add a disclosure to the video. Just adding to the description is not enough.
– During live streams, influencers need to disclose their endorsement regularly. This lets viewers who watch only part of the live video stay aware.
These are the things entrepreneurs should know when assessing influencers and participating in influencer campaigns.
Law enforcement action can be taken against practices that are in conflict with their guidelines. There may be allegations of violations of the FTC Act.
Ensure transparency in influencer ratings to avoid penalty. You should make sure the influencers you choose for your influencer marketing campaigns adhere to the FTC's complaint handling policies.
Evaluate the Quality of Influencer's Content
Make sure you also visit their profiles on other social media platforms if you want to collaborate with influencers on Instagram.
You can find out more about them by checking LinkedIn, Twitter, Facebook, Snapchat, Twitch, Pinterest, and other social media platforms.
Keep an eye on different social media channels for posts that are supported. You should ask yourself a few questions to evaluate the quality of their content:
– Is the content unique, engaging, informative, and entertaining?
– Is the content relevant for the main interest group?
– How natural is the branded content?
– What kind of brands do they collaborate with?
– Do they post promotional content regularly?
Is it possible for an influencer to have a lot of followers, but not enough engagement?
It is likely that something is wrong. They may have a very large number of fake followers, who don't contribute to engagement on posts. In such cases, you may also want to look at the kind of response their posts get.
Take a look at their likes and comments section. You can also monitor their followers count over time. If there is an abrupt jump in followers, this could indicate that they have fake followers. If you can only see generic comments and emojis, that's a warning sign.
Often, these comments come from bots and the influencer uses fake social media accounts to gain followers.
Analyse the Influencer's Circle of Influence
Influencer marketing is no longer about numbers, whether it's about  the influencer's niche or the number of  followers. This influencer evaluation strategy is especially helpful if you're looking to market your products to people from new demographics.

WE CREATE IMPACT
Our team is reliable and results focused.

WE ARE YOUR TEAM
We are extension of your team. Always here to support.

WE ARE OUTSTANDING
We provide the best quality possible for achieving results.

Identify target consumers, understand their demands and get ahead of possible future trends, with Alarice's research team. We'll help you to convert insights about your consumer personas into actionable strategy.

Identify target consumers and understand their demands and possible future trends, with Alarice's research team. We'll help you convert insights about your consumer personas into actionable strategy.

We help you to localize messages, strengthen your brand image and reach out to target audiences through Chinese social media.

We help you to establish goal-specific social marketing campaigns and fruitful collaborations with Chinese KOLs and influencers.

We provide an all-round advertising solution to help you reach your target audience as well as get more traffic and leads.

Get an overview of your competitors' social media and e-commerce performance and carve out your place in China's market.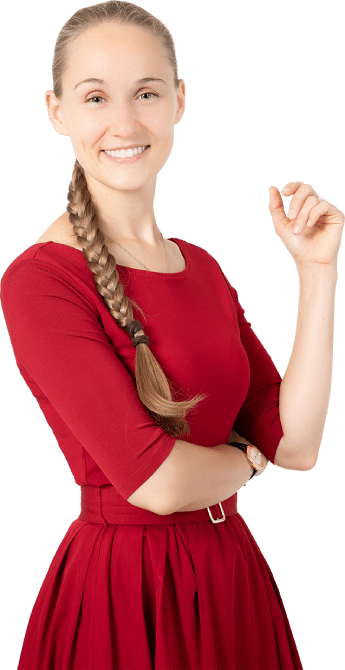 Ashley Dudarenok is a China digital marketing expert, serial entrepreneur, masterclass facilitator, keynote speaker, bestselling author, vlogger and podcaster. She's also a LinkedIn Top Voice in Marketing, Holmes Report Asia Pacific Top 25 Innovator and has been a member of JD's Global China Experts Group. She's the founder of digital marketing consultancy ChoZan digital marketing agency Alarice.
As a keynote speaker, Ashley has spoken at over 100 events across the globe for companies like BMW, Disney, Shangri-La, Deutsche Bundesbank, Richemont and TEDx. She's also given lectures at HKU Space and done talks at the China Business Centre of Hong Kong PolyU  and the National University of Singapore Business School.
A regular media contributor, Ashley has appeared in The SCMP, Forbes, The Wall Street Journal, China Daily, Inside Retail, Jing Daily, Technode, CNBC, Wired, Huffington Post as well as interviews on The BBC, CGTN and more.
CLIENTS WE HAVE WORKED WITH
" Prior to the launch of our new ship DREAM CRUISE we needed to tap into the younger Chinese audience. Alarice was a great partner to give us clarity of who they are and how to attract them! We had a very meaningful collaboration, indeed. "
" Alarice helped us create a comprehensive marketing research and strategy for China. The insights are extremely helpful and we are now ready to tackle China. Thanks Alarice team for the great work! "
" Ashley, you're "living the Disney brand"! Thanks for the amazingly insightful, high-energy and entertaining strategy workshops! "
Before collaboration, allow us 2 weeks to complete the assessment. If this is your headline celebrity for China, you might want to go into more details, we'll need up to 3 weeks including consumer interviews. Please contact us to know more about KOL vetting.
Yes we can help put together a PR  crisis plan and playbook for you to use this or and next time. If the online PR crisis storm is overwhelming, we will surely refer you out to a professional PR mitigation firm that handles such situations. Schedule a call with us to get more information.
For regular vetting we need about 1 week. For more in depth assessment with consumer interviews we'll need up to 3 weeks. Contact us to get more information.
READY TO ORDER YOUR KOL ASSESSMENT AND AUDIT ? GET IN TOUCH NOW!