DIGITAL BRAND AUDIT
Let us take a close look and tell you how healthy your brand is in China. If things aren't going well, let us diagnose the problem and help you to fix it. We can do a full spectrum analysis of your digital marketing matrix and point out what's effective, what's hitting the mark, what's missing and what needs urgent attention.
Companies want to know how their brands are performing in China. We can help you find out.
Let us be your doctor. Let us take a close look and tell you how healthy your brand is in China. If things aren't going well, let us diagnose the problem and help you to fix it.
We can do a full spectrum analysis of your digital marketing matrix and point out what's effective, what's hitting the mark, what's missing and what needs urgent attention.
We'll also assess your industry and major competitors to see how they're doing and show you how you can match and outpace your top competition. 
Our detailed research will give you an unprecedented view of your brand's digital marketing status. During and after our analysis, we'll walk you through our findings, taking into account internal and external stakeholders, and give you concrete, actionable recommendations about the steps you can take to dramatically improve your situation. For some, this means a strong pivot while for others, it's about optimizing and tweaking.
This kind of audit is especially vital in digital marketing in China given the fast pace of the market and how difficult it can be for upper management outside of the market to understand and react to this pace. This, along with many cultural and digital differences, also make it difficult to duplicate a global campaign without localizing it. Strong support and broad approaches from the top, working with an empowered, skilled local team that can customize material and approaches for China, is a highly successful model to thrive in this cutthroat marketplace.
All brands operating in China should do a digital audit once a year. The market moves fast and changes rapidly and you need to make sure that you're keeping up. Here are a few signs that you need a digital audit:
You're unsure how well you're performing within your industry.
You're unsure which areas of your brand are strong and which need a further boost.
You're not sure if your visual identity is right for your brand in China.
Your messaging doesn't seem to resonate with your Chinese audience.
You've never audited the competition.
You don't know how to improve your brand fast and tackle low hanging fruit.
You're in need of an action plan to grow your brand in China.
A digital brand audit will help you leave uncertainty behind, get clear on your current status and unlock your brand's potential.
Every client has their own particular brand audit needs so our process is flexible and takes into account a number of factors such as the size and maturity of the brand and available resources. It offers you the following benefits:
Helps you understand where you are right now
Helps you understand who's best in class and how you can take over that position, starting with low hanging fruit
Helps you determine what skills and resources your China team needs to further improve
Helps you to determine the positioning of your business in China and plan corrective digital marketing and ecommerce strategies
Empowers you to discover the strengths and weaknesses of your brand in China
Enables you to understand the perceptions of your business in China
Helps you align your offerings more accurately with the expectations of Chinese customers
Helps you understand what support your China team needs from headquarters and how headquarters and your China team can align better
Digital Brand Audit - Detailed Explanation
Our team is made up of researchers, social media experts, campaign strategists, trainers, copywriters, designers, video professionals and more. We search thoroughly and present our findings honestly and clearly. 
Process
We approach the delivery of China digital brand audits in three stages: discovery, development and deployment. 
During the discovery stage we pinpoint where we are right now by looking at the brand's presence, accounts and content. We speak to in-house teams and account owners. We survey customers to understand their perceptions. We research our competitors and those from other industries that represent the best in class. We establish benchmarks for each platform relevant to your business.
In the development stage we create a roadmap for how to get from where we are now to become the best in class. What are some of the quick fixes that we can tackle right away? What are some of the strategic questions we need to answer?
In the deployment stage we cover broader topics regarding the in-house skills, tools, providers, and training needed to make sure the implementation of improvements is sustained.
Delivering the Brand Audit Report
At each stage, we present key information through documents and presentations and walk your team through a summary of our findings and recommendations. 
Some of the topics you may want to cover in your brand audit are: 
Market environment including regulatory changes, challenges and trends
Brand social media performance 
Social media matrix and performance review
Brand localization
Consumer personas and customer demographics
Brand's category status
Brand awareness
Actual and perceived brand benefits
Brand positioning and differentiation
Perceived brand quality
Brand reputation
A review of brand advertising
Market gaps and opportunities
Direct and indirect competitors ranking, reputation and best practices
Brand touchpoint
The needs of every business are different and we tailor our audits in close cooperation with each client.
1) Express
An express brand audit can be done in one week and the findings will be presented during a 1-2 hour consulting session with Ashley or our senior team members. Through it you will get the following:
An appraisal of your existing social media presence
A strategy overview
Platform-specific tactics and suggestions
Suggestions for resources and tools
Answers to your high level questions
Timeline: 1 week
2) Deep dive
A deep dive audit requires comprehensive research. It's a review and strategy project focused on assessing your current state in China's digital space, as well as understanding the brands that are the best in class and how to get there. Through it you will get the following:
A thorough social media audit of all Chinese social media and ecommerce accounts
Extended reports on your brand's current performance
Competitor analysis on social media and ecommerce platforms
Suggestions for strategy, content, process and tool enhancements
Integration with other marketing and ecommerce channels including Tmall and JD
Timeline: 10 weeks
3) Ongoing support
Long term cooperation that includes a deep dive and ongoing support, training and consulting with your China and HQ teams. Through it you will get the following
A long-term partnership
Ongoing monitoring and guidance
Regular assessment and strategy meetings
Dynamic shifts in focus as your business or marketing goals evolve
Consultancy and training for team members as required
Timeline: yearly

WE CREATE IMPACT
Our team is reliable and results focused.

WE ARE YOUR TEAM
We provide the best quality possible for achieving results.

WE ARE OUTSTANDING
We provide the best quality possible for achieving results.

Identify target consumers, understand their demands and get ahead of possible future trends, with Alarice's research team. We'll help you to convert insights about your consumer personas into actionable strategy.

We help you to localize messages, strengthen your brand image and reach out to target audiences through Chinese social media.

We help you to establish goal-specific social marketing campaigns and fruitful collaborations with Chinese KOLs and influencers.

Our China marketing research and strategy team gives you a detailed framework that will allow you to start and grow your business in mainland China.

We provide an all-round advertising solution to help you reach your target audience as well as get more traffic and leads.

We can help you understand and analyse what netizens are saying about your brand online.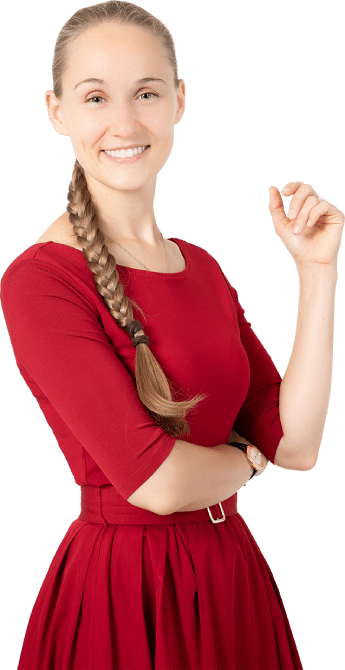 Ashley Dudarenok is a China digital marketing expert, serial entrepreneur, masterclass facilitator, keynote speaker, bestselling author, vlogger and podcaster. She's also a LinkedIn Top Voice in Marketing, Holmes Report Asia Pacific Top 25 Innovator and has been a member of JD's Global China Experts Group. She's the founder of digital marketing consultancy ChoZan digital marketing agency Alarice.
As a keynote speaker, Ashley has spoken at over 100 events across the globe for companies like BMW, Disney, Shangri-La, Deutsche Bundesbank, Richemont and TEDx. She's also given lectures at HKU Space and done talks at the China Business Centre of Hong Kong PolyU  and the National University of Singapore Business School.
A regular media contributor, Ashley has appeared in The SCMP, Forbes, The Wall Street Journal, China Daily, Inside Retail, Jing Daily, Technode, CNBC, Wired, Huffington Post as well as interviews on The BBC, CGTN and more.
CLIENTS WE HAVE WORKED WITH
" Prior to the launch of our new ship DREAM CRUISE we needed to tap into the younger Chinese audience. Alarice was a great partner to give us clarity of who they are and how to attract them! We had a very meaningful collaboration, indeed. "
" Alarice helped us create a comprehensive marketing research and strategy for China. The insights are extremely helpful and we are now ready to tackle China. Thanks Alarice team for the great work! "
" Ashley, you're "living the Disney brand"! Thanks for the amazingly insightful, high-energy and entertaining strategy workshops! "
READY TO ORDER YOU CHINA STRATEGY OR DIGITAL BRAND AUDIT? GET IN TOUCH NOW!