BEAUTY INDUSTRY GUIDE
China is the world's second largest cosmetics market growing at the same rate as the per capita GDP. The winning strategy is to have 1 or 2 hero products to lead the whole brand.
Cosmetics And Beauty Marketing In China
Market Scale and Growth
The rates of cosmetics consumption in China are highly correlated with its per capita GDP and per capita disposable income. Cosmetics consumption in first-tier cities accounts for 1.12% of GDP but lower-tier cities are forecasted to become the future of cosmetics and beauty due to coming growth in China's per capita GDP. In the future, this will bring huge space for the development of the cosmetics market, especially the rapid consumption moving to second and third-tier cities.
At the same time, with the rise of Gen Z as a key consumer group and the segmentation of China's beauty market are accelerating rapidly. Personalized trends, Guochao-inspired beauty makeup, and other areas have become new market segments in recent years. These emerging trends and others will continue to grow rapidly.
Popular Categories
Makeup: lipstick, foundation, concealer, lip glaze, eyeshadow, eyeliner, primer, air cushions, honey powder, lip balm
Skincare: facial masks, skin essence, skin cleanser, sunscreen, facial sprays, eye cream, face cream, eye masks, makeup remover
Personal care: toothpaste, shampoo, shower gel, conditioner
Basic User Portrait
While women are the main consumers, men account for 19% of makeup buyers. 25-30-year-olds make up 39.24% of cosmetics consumers followed by 18-24-year-olds who account for 28.27%. Gen Z remains the main force of beauty consumption. 
Those aged 18-30 prefer viewing beauty makeup content such as makeup trials and tutorials, relying more on online channels. They accept domestic brands more than other age groups but international brands are still the most popular.
Marketing Channel Preferences
Red and other beauty content platforms are considered the most important beauty information spots for users, at 71.31%, followed by Taobao and other e-commerce platforms, at 51.9%. Recommendations from relatives and friends account for 41.7%, while WeChat, Weibo, and other social networking platforms only accounted for 28.69%.
Purchase Channel Preferences 
Traditional e-commerce platforms (Taobao, Tmall, etc.) are still the main purchase channels for consumers. It's worth noting that live streaming channels have good growth performance in China's super first-tier (34.72% growth) and third-tier cities (33.33% growth). Traditional offline channels are further squeezed, and there has been a reduction in offline collection stores and shopping mall counters.
Makeup Style Preferences 
The no makeup look has taken over popularity in China, with 47.26% of women preferring it, followed by Japanese and Korean style makeup, which is favoured by 16% of cosmetics consumers. Users have further deepened their requirements for brand individuation, reputation among fashion lovers, and diversification. These trends are dominated by overseas niche brands.
Skin Type 
Chinese women with combination skin accounted for (60.42%) of cosmetics buyers, followed by those with dry skin (16.15%). Men have the highest proportion of oily skin (46.67%), followed by 31.11% who have combination skin. The 18-23-year-old group accounts for a high proportion of acne and sensitive skin.
Gender Preference 
A lot of male cosmetics users are searching for solutions to acne-prone skin and skin improvement. Women pay more attention to product efficacy, whitening properties, hypoallergenic products and anti-ageing solutions. 
When it comes to skincare brands, men are more varied with their choices, and brand types are more evenly distributed. Women have a clear preference for international brands, with 72.4% favouring them and 45% preferring affordable domestic brands.
Regional Preferences
Consumers in first-tier cities prefer beauty products like eyeshadow, eyebrow pencils, mascara, and other products requiring more makeup application skills while consumers in third-tier cities prefer more basic items like foundation, air cushions, lipstick and other easy-to-use products.
Strategies for effective marketing of cosmetic and beauty products
Grab Festival Opportunities
Some traditional festivals in China go hand in hand with gift-giving, and China has never-ending e-commerce festivals. It's important for brands to target festivals with high demand for cosmetics products, such as Women's Day, Girls' Day, and Mother's Day, which are the peak festivals for gift-giving and self-purchases. Chinese Valentine's Day and May 20 (which sounds like "I love you" in Chinese) are the peak occasions for male consumers to buy beauty products as gifts for women.
It should be noted that consumers' demand for different beauty products changes depending on the festival. For example, small, single items, like perfume and lipstick are more popular on Chinese Valentine's Day, while some skincare gift boxes are more popular on Mother's Day. It's important to define your marketing focus before you participate in e-commerce festival marketing. We can provide you with valuable information about the latest Chinese beauty market trends and industry best practices.
A limited or single-channel focus has transformed into multi-layered content marketing
Leading international cosmetics brands have had lots of successes as they have adjusted their information delivery approaches in China. This has been achieved with a combination of quality, efficiency, product recommendations and building mature marketing ecosystems. Lancôme and L'Oréal Paris, for example, have continued to drive ad traffic growth through digital innovation even though they are already dominant market brands. 
Since beauty lovers and consumers are heavy social media users, we provide you with ad and campaign strategies for the top social media outlets that focus on the cosmetics sector, such as Red, WeChat, and Weibo, and some influential niche platforms.
Long-term product recommendation promotion
For beauty brands, beauty recommendation platforms, such as Red, are the most important channel for Chinese users looking for beauty information. It's crucial to mount promotions with sales conversion capabilities on platforms like this.
We provide one-stop social media services that help brands that are starting from scratch achieve success on Chinese social media. This spans the range from strategy development and social media marketing execution, to planning and support services for content, KOLs/influencers, and arranging big promotional events.
We can also provide brands with continuous competitor monitoring and in-the-moment recommendations about the latest industry best practices. 
For enterprises, we produce industry reports and our CMC (China Marketing Circle) provides the latest Chinese trends and customer insights.
Working with KOLs/influencers to increase brand power
Whether it's a new brand focusing on expanding consumer groups or traditional brands in urgent need of transformation, working with influencers with strong recommendation and sales power and building an official brand account to enhance discussion, attention and traffic is the key to establishing and expanding brand power.
We have a professional KOL management team, providing one-stop KOL services such as video content development, live streaming, KOL/ influencer cooperation management and more. We audit and carry out risk assessments on KOLs before any event. We delete internet figures who use fake followers from our lists. We also evaluate the performance of each KOL in detail after each event and update our KOL database accordingly. Through our network of effective influencers that we've worked with in the past and our searches for new talent, we ensure you always get the best mix of influencers.
Promote brand with hot-selling product 
Brands with the advantage of popular products in China can build a sudden rise in brand influence. 
Among cosmetics stores with more than 3 products, the category with the highest sales volume accounted for more than 45% of total cosmetics sales on average. 
The second most popular category had an average sales share of just about 20%. This means that the top two categories account for more than 65% of sales. 
This is why stores generally focus on promoting one or two explosive products to lead the whole brand. This marketing strategy may be the fastest and most cost-effective direction at present, but the brand must have accumulated enough product strength to have at least one product that is a runaway hit.

WE CREATE IMPACT
Our team is reliable and results focused.

WE ARE YOUR TEAM
We are extension of your team. Always here to support.

WE ARE OUTSTANDING
We provide the best quality possible for achieving results.

Our China marketing research and strategy team gives you a detailed framework that will allow you to start and grow your business in mainland China

We help you to localize messages, strengthen your brand image and reach out to target audiences through Chinese social media.

We help you to establish goal-specific social marketing campaigns and fruitful collaborations with Chinese KOLs and influencers.

Identify target consumers and understand their demands and possible future trends, with Alarice's research team. We'll help you convert insights about your consumer personas into actionable strategy.

We provide an all-round advertising solution to help you reach your target audience as well as get more traffic and leads.

Get an overview of your competitors' social media and e-commerce performance and carve out your place in China's market.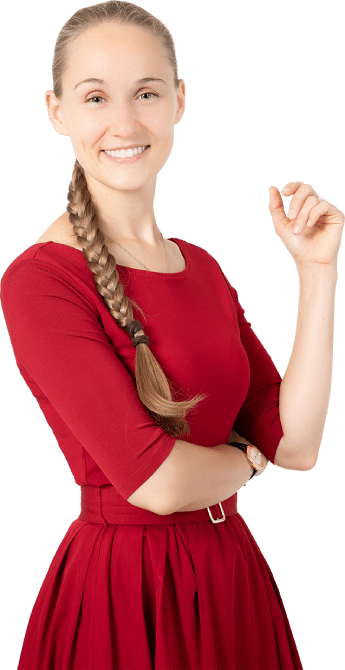 Ashley Dudarenok is a China digital marketing expert, serial entrepreneur, masterclass facilitator, keynote speaker, bestselling author, vlogger and podcaster. She's also a LinkedIn Top Voice in Marketing, Holmes Report Asia Pacific Top 25 Innovator and has been a member of JD's Global China Experts Group. She's the founder of digital marketing consultancy ChoZan digital marketing agency Alarice.
As a keynote speaker, Ashley has spoken at over 100 events across the globe for companies like BMW, Disney, Shangri-La, Deutsche Bundesbank, Richemont and TEDx. She's also given lectures at HKU Space and done talks at the China Business Centre of Hong Kong PolyU  and the National University of Singapore Business School.
A regular media contributor, Ashley has appeared in The SCMP, Forbes, The Wall Street Journal, China Daily, Inside Retail, Jing Daily, Technode, CNBC, Wired, Huffington Post as well as interviews on The BBC, CGTN and more.
CLIENTS WE HAVE WORKED WITH
" Prior to the launch of our new ship DREAM CRUISE we needed to tap into the younger Chinese audience. Alarice was a great partner to give us clarity of who they are and how to attract them! We had a very meaningful collaboration, indeed. "
" Alarice helped us create a comprehensive marketing research and strategy for China. The insights are extremely helpful and we are now ready to tackle China. Thanks Alarice team for the great work! "
" Ashley, you're "living the Disney brand"! Thanks for the amazingly insightful, high-energy and entertaining strategy workshops! "
Both RED and Douyin are very popular social media for beauty content. We provide a series of social media-related services according to the needs of brands, from brand account setup and operation to content optimization, as well as the holding of advertising and digital PR campaigns and so on. Contact us to get more information.
In 2020, the size of China's cosmetics market reached 678.73  US billion. In the next three years, the overall market size is expected to maintain an annual growth rate of about 10% after the recovery of the epidemic.We have noticed that the beauty market is rapidly sinking to the second-tier cities and the lower-tier cities will be the future of China's beauty market. At the same time, with the rise of the more personalized Generation Z consumer group, the demand for beauty products is more diversified, and the segmented market will become a new opportunity for growth.
We provide comprehensive research and strategies to help your brand gain the latest opportunities in the Chinese beauty market. We provide market trends and insights, industry best practices, customer surveys and local interviews and so on. If you need, we can also make a one-stop tailor made service. Please contact us to know more about the industry.
Our marketing strategy services can help you develop social media-related e-commerce planning such as build up Social Community, and etc. Help you get a better marketing effect on e-commerce in the cosmetic and beauty industry. Schedule a call to know more insights.
READY TO ORDER YOUR CHINA STRATEGY? GET IN TOUCH NOW!