PET INDUSTRY GUIDE
The Chinese pet industry market is growing rapidly and developing fast towards diversification. Cats and dogs occupy the largest share in China's pet classification.
Market size
The Chinese pet industry market is growing rapidly and developing fast towards diversification. The market size of the pet industry has exceeded 300 billion yuan for the first time, reaching 348.8 billion yuan in 2021. It has continued to grow at a high CAGR of 14.2%. With the diversification of pet-related consumption types, the scale of the pet industry is expanding rapidly and is expected to reach 445.6 billion yuan in 2023.
Owning pets has also become a trend online. In 2020, the market size of pet stores in China have reached 18.735 billion yuan, down 3.31% year on year. In 2020, the size of China's pet e-commerce market went up to 29.458 billion, with a year-on-year growth of 29.4%.
Digitalization brings scientific pet raising concept
Due to the rapid development of digitalization, the formation of the concept of pet raising in a scientific way, and the continuous inflow of capital into the pet market, China's pet industry has ushered in a stable and mature period. The scale of the industry grows steadily, and the industry chain is improved, gradually developing services and pet-related products covering the whole life cycle of pets. Pet food becomes personalized, diverse and pet supplies become intelligent and connected.
Large pet owners, single and elderly population growth
Cats and dogs occupy the largest share in China's pet classification. In 2020, the penetration rate of dogs in all pet types was 51%, and that of cats was 46%. Compared with 2019, the penetration rate of cats has increased significantly, and cat economy may become a significant growth of the pet market in the future. The pet product market is also mostly developed around cats and dogs. In 2019, there were more than 36 million dog owners and 24 million cat owners in urban areas, up 8.6 percent and 8.2 percent, respectively.
New demands keep emerging downstream of the industrial chain
China's pet industry has a complete industrial chain. The upstream mainly consists of breeding and selling, the middle section consists of pet food and supplies, and the downstream has diversified pet services, such as pet insurance, training, pet funeral services. These other new demands keep emerging. Anicom, a benchmark pet insurance company in Japan, has five business segments with a revenue of nearly 2 billion RMB. However, the coverage rate of pet insurance in China is less than 1%. With the further development of the pet economy and pet medical treatment, the demand for pet insurance will become a new demand and have a promising future.
Popular category 
(TOP 6 market penetration rate):
Pet staple food (dry food, wet food, semi-dry food) with a market penetration of 72%.
Pet snacks (meat, biscuits and chewing toys) with a market penetration of 69%.
Pet products (pet mat, pet tableware, etc.) with a market penetration rate of 63%.
Pet cleaning products (shampoo, ear drops, deodorant, etc.) with a market penetration of 61%.
Pet medication (deworming drugs, biological products, anti-infective drugs, etc.) with a market penetration of 56%.
Pet toys (balls, frisbees, dolls, etc.) with a market penetration of 56%.
User portrait
Gender distribution: female pet owners accounted for more than 70%, of which the percentage of cats and dogs ownership accounted for 77% and 81% respectively. Only about 20% of men own pets compared to women, while 19% of men own cats. At the same time, 70% of owners regard their pets as family members or friends and consider them an important part of the family.
Distribution of age and marital status
The post-90s have the largest number of pets compared with other groups, with the proportion of cats and dogs accounting for 35% and 41% respectively, followed by the post-85s. The post-95 generation also shows a certain trend of pet ownership. More than 60% of married people are accounted as pet owners, with more than 20% of single people choosing to keep pets. In terms of urban distribution, more than 80% live in second-tier cities.
​​​​Education and income distribution
When it comes to education distribution, those with bachelor's degree or above accounted for more than 80% of those who have pets. Those with a monthly income of more than 10,000 yuan accounted for more than 50% of pet owners, among which the population of the income between 10,000 to 15,000 yuan as the main pet owners, accounting for about 30%. The number of people with income between 5K and 1W is next to the main group.
Motivation preference
The motivation of Chinese pet owners can be divided into three aspects: emotion, function and interest. In addition to the fact that they think pets are cute, the main motivation for owning pets is to increase joy, cultivate love and a sense of responsibility. Among them, more than half of pet owners think that keeping pets can increase happiness, accounting for 53.4%.
Preference for purchasing method
Convenient and cost-effective online consumption has become the main way, with over 60% of pet (dog and cat) owners choosing to buy pet staple food, snacks and supplies online. Only 3.2% of consumers choose to make all purchases offline.
Import and local preference
When pet owners choose pet products, they are open to domestic brands, and the preference of domestic brands (26.1%) is slightly higher than that of foreign brands (17.9%).
Strategies for effective marketing in pet industry
Short Video marketing with KOLs
Both international and local pet brands tend to start their brand layout in Douyin. For example, a new pet food brand IN®-PLUS (麦德仕), has more than 2 million fans, while Nourse(卫士) has established accounts to promote multiple accounts simultaneously. However, the industry as a whole is still in the preliminary stage of exploration, and there is still a large space for expansion in the future. Meanwhile, official stores of some brands in Douyin have been completed, and the e-commerce transformation has gradually entered the stage of normal operation, especially the new pet brand Nourse (卫士), which has achieved excellent sales performance.
There are hundreds of pet influencers with cute pets online. A lot of these pet influencers have niche accounts in specific fields, their content includes pet clothing, pet stories, pet snacks, and so on.
In addition, professional animal influencers from various industries, such as pet dietitians, veterinarians, pet groomers, etc., have also attracted widespread attention. In terms of marketing performance, the characteristics and specialties of different KOLs are also different. Short video KOLs and live-streamers have a low degree of overlap and have a higher degree of freedom and richness when it comes to KOL selection.
Live-streaming marketing
Live-streams have reached its most intense stage in 2021, and its importance will increase significantly. In April 2021, live-streams surpassed short videos sales in the pet content field. In the Douyin pet channels, short videos were mainly influencer-driven, while live-streams with sales are dual-driven by influencers and brands. In terms of sales performance, due to the difference in sales characteristics between the two channels and the difference in channel layout of industry participants, pet clothing, cat scratch boards, cat beds and other subcategories have achieved better delivery performance on live channels.
SEO Search optimization
All aspects of pet clothing, food, housing, travel, entertainment and life services are carefully taken care of by Chinese consumers. Science, comfort, search product reputation, recommendation, related knowledge and skills has become a priority in pet owners; eyes. From January to May 2021, the hot search terms for pet categories were self-made dog food, cat racks, cat food, cat litter recommendation, DIY pet clothes, etc.

WE CREATE IMPACT
Our team is reliable and results focused.

WE ARE YOUR TEAM
We are extension of your team. Always here to support.

WE ARE OUTSTANDING
We provide the best quality possible for achieving results.

Our China marketing research and strategy team gives you a detailed framework that will allow you to start and grow your business in mainland China

We help you to localize messages, strengthen your brand image and reach out to target audiences through Chinese social media.

We help you to establish goal-specific social marketing campaigns and fruitful collaborations with Chinese KOLs and influencers.

Identify target consumers and understand their demands and possible future trends, with Alarice's research team. We'll help you convert insights about your consumer personas into actionable strategy.

We provide an all-round advertising solution to help you reach your target audience as well as get more traffic and leads.

Get an overview of your competitors' social media and e-commerce performance and carve out your place in China's market.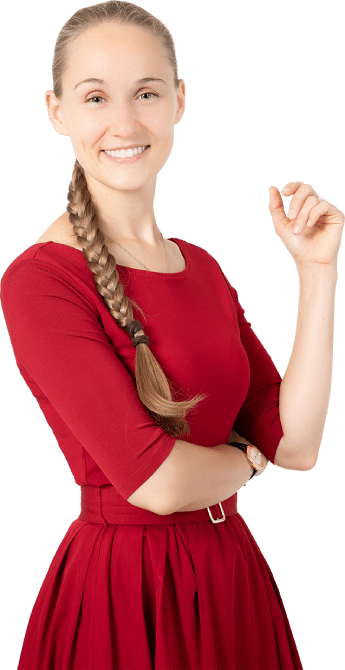 Ashley Dudarenok is a China digital marketing expert, serial entrepreneur, masterclass facilitator, keynote speaker, bestselling author, vlogger and podcaster. She's also a LinkedIn Top Voice in Marketing, Holmes Report Asia Pacific Top 25 Innovator and has been a member of JD's Global China Experts Group. She's the founder of digital marketing consultancy ChoZan digital marketing agency Alarice.
As a keynote speaker, Ashley has spoken at over 100 events across the globe for companies like BMW, Disney, Shangri-La, Deutsche Bundesbank, Richemont and TEDx. She's also given lectures at HKU Space and done talks at the China Business Centre of Hong Kong PolyU  and the National University of Singapore Business School.
A regular media contributor, Ashley has appeared in The SCMP, Forbes, The Wall Street Journal, China Daily, Inside Retail, Jing Daily, Technode, CNBC, Wired, Huffington Post as well as interviews on The BBC, CGTN and more.
CLIENTS WE HAVE WORKED WITH
" Prior to the launch of our new ship DREAM CRUISE we needed to tap into the younger Chinese audience. Alarice was a great partner to give us clarity of who they are and how to attract them! We had a very meaningful collaboration, indeed. "
" Alarice helped us create a comprehensive marketing research and strategy for China. The insights are extremely helpful and we are now ready to tackle China. Thanks Alarice team for the great work! "
" Ashley, you're "living the Disney brand"! Thanks for the amazingly insightful, high-energy and entertaining strategy workshops! "
Yes, online purchase has become an irreversible trend in China's pet market. 60% of pet owners (dogs and cats) choose to buy pet staple food, snacks and supplies online due to its convenience and good value.During the e-commerce festival promotion period of 6.18, a pet live streamer of Douyin once cooperated with pet brand, and the amount of sales brought by live streaming reached 2.08 million yuan(327,000 US dollar).We can help you seize the opportunity for online live streaming and KOL campaign . We provide creative strategy for live streaming and KOL cooperation , campaign management , campaign content development , process follow-up and publication of result data and so on. Contact us to know more about Chinese consumers.
For a wide range of Chinese consumers, they have a very friendly attitude towards pets, and many of them regard pets as their family members. With the accelerated development of pet supplies, pet medical care and pet grooming, traveling with pets as a subdivision field is also becoming increasingly popular. Open the social media RED, 200,000+ notes guide people how to travel with dogs and cats.
Understanding the Chinese market well is not an easy challenge, we help with customer research and local interviews, partner research and due diligence. With our services you can quickly understand your target customers, reduce unnecessary marketing expenses and increase the chances of your business success in China. Please contact us to know more information.
An aging population and a single culture have increased demand for pets, and many elderly Chinese living alone and busy urban youth are finding companionship from pets. Tmall, as the largest e-commerce platform in China, announced to upgrade the "pet" category to the first-class industry, bringing new opportunities for the brand's online development.
Smart pet products are also favored by the lazy economy to become an industry trend. In addition to existing brands, China's local traditional technology giants (Xiaomi, Midea) began to join the market. With the rapid rise of the "pet economy" also let a number of brands see new model opportunities. "Pet + catering", "pet + entertainment", "pet + tourism" and other modes achieve the effect of 1+1>2.We offer market trends and insights through reliable data and contents within the pet industry. You can also learn the latest pet industry best practices from us. Schedule a call to know more information.
READY TO ORDER YOUR CHINA STRATEGY? GET IN TOUCH NOW!