SOCIAL LISTENING
Social listening is especially important for brands in markets like China, where there are significant risks of an online PR crisis and netizens are used to rapid responses and direct communication with brands. As your brand grows in the market, the more important social listening becomes.
Social listening is especially important for brands in markets like China, where there are significant risks of an online PR crisis and netizens are used to rapid responses and direct communication with brands. As your brand grows in the market, the more important social listening becomes.
Social listening allows you to document, analyze and understand what's being said about your brand and your business online. It also allows you to track what's being said about your competitors and your industry.
Careful analysis of online commentary related to your brand can reveal insights and lead the way to an enhanced marketing strategy, a deeper social media presence and improved brand awareness.
There are few tools that operate across platforms so a variety of techniques and instruments are needed to encompass different platforms like WeChat, Weibo, Douyin, RED, on news sites and more. There are also lots of bots and fake followers (shuijun), so things have to be checked manually as well.
Don't lose the chance to know and interact with your fans and consumers on a deeper level.
Social Listening – Detailed Explanation
What tools do we use?
We are using Multi-dimensional analysis for decision-making and Bilingual language support for easy usage.
What do our tools track?
– 9 platforms, 36,000+ websites
– Timely social buzz acquisition
Different brands, strategies and campaigns require a focus on different types of data and insights. We can tailor social listening to help you improve:
Brand awareness
Audience profiling
KOL identification and screening
Sentiment analysis
Competitor benchmarking
User personas and behaviour
Conversion and engagement rates
Traffic and bounce rates
Lead generation
E-commerce insights
Social listening is best for medium to large, digitally-focused brands. It's for brands that want to stay in touch with their customers, fans and potential fans and customers in order to serve them better and co-create content, products or services.
WHY DO YOU NEED SOCIAL MEDIA ANALYTICS?
The data and insights we discover can provide a complete picture to brands of their China marketing position and inform upcoming campaign themes, strategic directions as well as multi-media and content formats.
It can improve the connections between marketing and sales. Brands can find new consumer groups and markets and talk to them instantly about the topics that interest them the most. Social listening can also teach you the steps you need to take to keep them interested for longer.
You can keep an eye on your competitors' performance and help you maintain an edge over them.
It's also a simple necessity in a market where things change so quickly and drastic shifts can occur very suddenly. You can track performance and data in real-time and make crucial adjustments on the fly.
1. Protect your brand in China
Combat problems before they grow with the help of comprehensive daily or weekly reports. Advanced sentiment analysis makes sure you're connecting with netizens all over China.
Our China crisis management mini book explains how to deal with a PR crisis in China. Get your free copy now.
2. Spot emerging trends with real-time listening
Listen to what Chinese consumers are saying online so you can spot trends and opportunities before your competitors. Our team will help separate the signal from the noise.
3. Listen, react and respond
Build better relationships with customers and influencers with swift responses. Allows you to see which influencers are most effective and how.
4. Outperform your competitors
Social listening can show which brands are at the top of the field and show you how to get there.

WE CREATE IMPACT
Understand the China market and Chinese culture

WE ARE YOUR TEAM
We are extension of your team. Always here to support.

WE ARE OUTSTANDING
We provide the best quality possible for achieving results.

Identify target consumers, understand their demands and get ahead of possible future trends, with Alarice's research team. We'll help you to convert insights about your consumer personas into actionable strategy.

Our China marketing research and strategy team gives you a detailed framework that will allow you to start and grow your business in Mainland China.

We help you to localize messages, strengthen your brand image and reach out to target audiences through Chinese social media.

We help you to establish goal-specific social marketing campaigns and fruitful collaborations with Chinese KOLs and influencers.

We provide an all-round advertising solution to help you reach your target audience as well as get more traffic and leads.

Get an overview of your competitors' social media and e-commerce performance and carve out your place in China's market.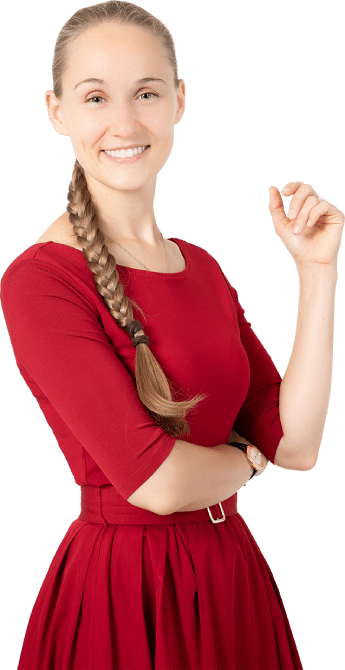 Ashley Dudarenok is a China digital marketing expert, serial entrepreneur, masterclass facilitator, keynote speaker, bestselling author, vlogger and podcaster. She's also a LinkedIn Top Voice in Marketing, Holmes Report Asia Pacific Top 25 Innovator and has been a member of JD's Global China Experts Group. She's the founder of digital marketing consultancy ChoZan digital marketing agency Alarice.
As a keynote speaker, Ashley has spoken at over 100 events across the globe for companies like BMW, Disney, Shangri-La, Deutsche Bundesbank, Richemont and TEDx. She's also given lectures at HKU Space and done talks at the China Business Centre of Hong Kong PolyU  and the National University of Singapore Business School.
A regular media contributor, Ashley has appeared in The SCMP, Forbes, The Wall Street Journal, China Daily, Inside Retail, Jing Daily, Technode, CNBC, Wired, Huffington Post as well as interviews on The BBC, CGTN and more.
CLIENTS WE HAVE WORKED WITH
" Prior to the launch of our new ship DREAM CRUISE we needed to tap into the younger Chinese audience. Alarice was a great partner to give us clarity of who they are and how to attract them! We had a very meaningful collaboration, indeed. "
" Alarice helped us create a comprehensive marketing research and strategy for China. The insights are extremely helpful and we are now ready to tackle China. Thanks Alarice team for the great work! "
" Ashley, you're "living the Disney brand"! Thanks for the amazingly insightful, high-energy and entertaining strategy workshops! "
READY TO ORDER YOU CHINA SOCIAL LISTENING? GET IN TOUCH NOW!