MATERNITY INDUSTRY GUIDE
The new Chinese policy allows three kids henceforth. The accompanying policy measures will have a positive impact on the mother and baby market.
Maternity And Baby Goods Marketing in China
Market size
With the upgrading of consumption in recent years, the scale of China's maternal and child market has been expanding steadily, but the growth rate has slowed down to a certain extent, and the birth rate has entered a downward path. In 2020, China's birth rate was 8.52% with 12 million people born. Middle and high school children may become a new driving force for the mother and child market in the next five years. In 2021, the retail market size of China's maternal and infant industry reached 4.3 trillion yuan, maintaining a year-on-year growth of 10%, and is expected to reach 5.1 trillion yuan by 2023.
The development potential of China's maternal and child market is also reflected in its own particularity, such as the continuous iteration of user groups involving retail, education, medical and other growing fields. The mother and baby market is using these "skills" to keep growing despite the country's declining birth rate. In 2021, after experiencing the cold financing in the previous two years, the number and amount of financing events reached a new high in recent years, and the total amount of financing reached 6.88 billion yuan. Infant child food in market segmentation becomes the capital's new focus.
Government Policy
In 2012, China fully liberalised and encouraged the birth of three children, and supporting policies have been issued. The "Double Reduction" policy of the Ministry of Education has relieved students' academic pressure and families' burden on education expenses, and the frequent regulation of the real estate industry is expected to have a positive impact on the birth of the new population in 2022 and beyond.
Upgrading of parenting concept
1990 years after the birth of the new generation parents maternal and infant consumption into growing, advocating scientific child-rearing idea, consumption number of rapid expansion, denier guest unit price growth is far more than 1990 years ago was born group: more than forty percent from people advocate "parenting" science, with the influx of new generation of parents, the specialisation of parenting concept will further deepen to the future. Online maternal and infant e-commerce channels account for more than 30%, which is the main growth driver of the maternal and infant industry.
In the context of the continuous expansion of infant nutrition market, more imported brands flood into the Tmall international nutrition market, resulting in decreased brand concentration and increasingly diversified consumption
People also tend to choose multiple brands to meet the needs of different stages of baby growth.
Hot brands: Childhood Days, BioIsland, Eric Favre, Ddrops, Nature's Way.
Popular categories
Diapers 10.8%, Baby bottles 3.3%, Baby milk powder 2.8%, Assembling blocks 1.5%, Baby snacks 1%,
Baby strollers 0.9%, Cribs 0.8%, Baby lotion 0.6%, Infant nutrition 0.5%, Infant vitamins 0.3%.
Interactive ratio refers to the total number of interactions (likes + comments + forwarding) of a subdivision of content published on the content platform in that month, and the proportion of the total number of interactions of maternal and child content in that month
From the perspective of maternal and infant consumption category, the development of maternal and infant products in the mature stage not only affects the product development direction of merchants, but also affects the upgrading of consumer demand; The daily expenses of maternal and infant families are not limited to necessities, such as: washing and nursing, toys, milk powder, diapers and clothing, and early education and parent-child services are also popular. Pan-household consumption, such as infant education and prenatal education, has great potential for future growth.
User portrait
Age distribution: 25-30 years old and 31-35 years old were the main purchasing ages of maternal and child products, accounting for 34.8% and 26.6% respectively.
Gender distribution:92% of maternal and infant content readers are women. Women are the main force of maternal and infant product purchase, but the purchasing power of male consumers has increased significantly in recent years
Occupation distribution: Most post-85 users are engaged in education and training, government and public institutions, pharmaceutical and medical industry, and 50.2% are female. Most of the post-1995 generation are media and service workers, and 55.3 percent are stay-at-home mothers.
Intercity distribution: Consumer groups are mainly concentrated in third-tier and fourth-tier cities, accounting for 26.2% and 20.7% respectively. It is worth noting that first-tier cities account for only 8%.
Online consumption: Mainly concentrated in the consumption of 200-1000 Yuan, accounting for 43%, and consumption of more than 1000 yuan accounts for 25.8%.
Strategies for effective marketing in Maternity industry
Community private domain traffic Marketing
Dig user value deeply and build a deep mother-baby user communication community. E-commerce platforms often bring a lot of orders, but the consumers are not their own, just like fishing in the sea. But if the private sector markets, it is like their own fish pond, and even their raised fish will attract other fish, the pond will become bigger and bigger, which is called private domain flow. Many maternal and child brands have started to use Wechat mini programs to continuously privatise customer assets and form private domain traffic. Businesses through better use of the service to push the products to consumers, let consumers interested in the product, make consumers through various WeChat activities emerge after purchase, at the same time can also produce after purchase by sharing fission let old customers bring more new customers, continuously put consumers accumulate in this way in his own hands.
Dual-channel marketing (traditional content platform + maternal and infant vertical platform) 
Dual-channel combination is the main catalyst habit of the mother and baby products crowd, and guides the mother's shopping decision together. As a special consumer goods, maternal and infant consumption decision-making path is diversified and complete. It can carry out full-domain marketing in social media platforms including vertical platforms, build brand recognition, continuous pull new and user life cycle management with the integration of brand benefits, and equip with one-stop structured content learning and social interaction in the same circle.
Let traditional retail start embracing the Internet
As the consumption scene in China changes, the integration of stores and online shopping malls has become a common industry operation. In addition, the commodity, inventory, membership card, coupons and a series of data through to establish a user database, you can improve business efficiency. For brands, the core of new retail is to operate users, so that users can establish the concept of consumption in different scenarios. Users can be labelled through the accumulation of data, so as to achieve personalised and intelligent recommendation for thousands of people.

WE CREATE IMPACT
Our team is reliable and results focused.

WE ARE YOUR TEAM
We are extension of your team. Always here to support.

WE ARE OUTSTANDING
We provide the best quality possible for achieving results.

Our China marketing research and strategy team gives you a detailed framework that will allow you to start and grow your business in mainland China

We help you to localize messages, strengthen your brand image and reach out to target audiences through Chinese social media.

We help you to establish goal-specific social marketing campaigns and fruitful collaborations with Chinese KOLs and influencers.

Identify target consumers and understand their demands and possible future trends, with Alarice's research team. We'll help you convert insights about your consumer personas into actionable strategy.

We provide an all-round advertising solution to help you reach your target audience as well as get more traffic and leads.

Get an overview of your competitors' social media and e-commerce performance and carve out your place in China's market.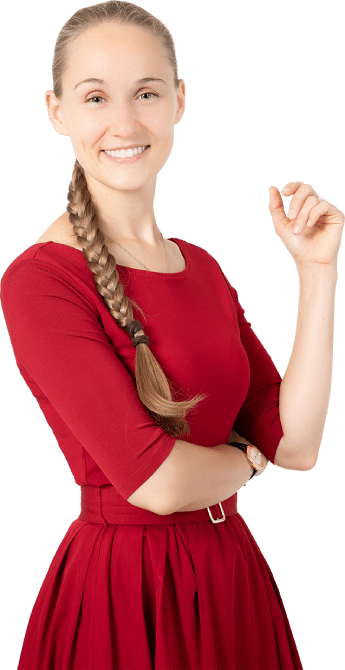 Ashley Dudarenok is a China digital marketing expert, serial entrepreneur, masterclass facilitator, keynote speaker, bestselling author, vlogger and podcaster. She's also a LinkedIn Top Voice in Marketing, Holmes Report Asia Pacific Top 25 Innovator and has been a member of JD's Global China Experts Group. She's the founder of digital marketing consultancy ChoZan digital marketing agency Alarice.
As a keynote speaker, Ashley has spoken at over 100 events across the globe for companies like BMW, Disney, Shangri-La, Deutsche Bundesbank, Richemont and TEDx. She's also given lectures at HKU Space and done talks at the China Business Centre of Hong Kong PolyU  and the National University of Singapore Business School.
A regular media contributor, Ashley has appeared in The SCMP, Forbes, The Wall Street Journal, China Daily, Inside Retail, Jing Daily, Technode, CNBC, Wired, Huffington Post as well as interviews on The BBC, CGTN and more.
CLIENTS WE HAVE WORKED WITH
" Prior to the launch of our new ship DREAM CRUISE we needed to tap into the younger Chinese audience. Alarice was a great partner to give us clarity of who they are and how to attract them! We had a very meaningful collaboration, indeed. "
" Alarice helped us create a comprehensive marketing research and strategy for China. The insights are extremely helpful and we are now ready to tackle China. Thanks Alarice team for the great work! "
" Ashley, you're "living the Disney brand"! Thanks for the amazingly insightful, high-energy and entertaining strategy workshops! "
The maternity and infant product category is at a mature stage. This is affecting the direction of product development for merchants and also consumer demand upgrades. Daily expenses for families with young children aren't limited to necessities like detergents, nursing items, toys, milk powder, diapers and clothing. Early education, parent-child services including prenatal education, and other areas are also popular and ripe for future growth. Contact us to get more information.
READY TO ORDER YOUR CHINA MARKETING RESEARCH AND STRATEGY? GET IN TOUCH NOW!