E-COMMERCE
FESTIVALS
Chinese e-commerce festivals are the biggest in the world. E-commerce platforms encourage frequent purchases with flash sales and gamified promotions.
E-commerce Festivals Marketing in China
Almost every month there are one or two festivals in China. In addition to the extension of traditional festivals, many new online festivals born in recent years have overwhelmed consumers. With the promotion of consumption year-by-year, consumers have become more rational about chasing shopping festivals "once a month". Therefore, in order to win the favour of consumers correctly, it is crucial to get familiar with the truly important festivals and choose the right platform and festivals suitable for brand positioning.
We will focus on some common features of Chinese shopping festivals. The most important is a detailed introduction of the essential large shopping festivals. Finally, some suggestions will be given to help brands achieve better performance via those festivals.
The salient features of E-commerce Festivals in China
It is well known that China leads the world in online shopping, and this is reflected in the online shopping festivals. In terms of sales, China's numbers are always "huge". There is a lot to learn from shopping experience and marketing channels, such as the integration of e-commerce and social media platforms, and high-intensity interactive marketing with customers. Discerning consumers and convenient logistics have also fueled the improvement of e-commerce shopping festivals.
Sales volume
The sales volume of China's e-commerce festivals are always extraordinary in numbers. ​​​​Tmall's total volume of transactions on Double 11 hit 540.3 billion yuan (US$84 billion) in 2021. More than Cyber Week (US$33.9 billion) plus Black Friday (US$8.9 billion) total sales volume online in the US.
Shopping experience
China's super e-commerce platforms tend to integrate all functions, providing seamless convenience in the purchase process from promotion to purchase to logistics. It simplifies all aspects of transactions without having to exit the platform, making shopping almost effortless, thus contributing to the booming development of e-commerce festivals. Admittedly, due to different regulatory environments, western customers may have to use multiple applications to complete online purchases.
Marketing channel
The marketing of the Chinese shopping festival focuses on interactive forms. In general, live-streaming has become the most popular channel, which has an obvious effect on improving sales. In addition to cooperating with top network anchors such as Li Jiaqi and Viya, brands also try live-streaming with their own staff for better price control (Louis Vuitton live-streamed by themselves on Double 11). In the West, mostly due to the COVID-19, marketing is shifting more online in 2021, brands are also turning their attention to social media.
Customer preference
1. Web design
Chinese consumers also have different preferences for interfaces during the shopping festivals. Western pages usually maintain simple web page design with lots of neat rows of pictures with discounts, but Chinese consumers are more likely to see all sorts of special crowded promotional pages with more product information and links. The "lively" design makes Chinese have the sense of a real festival and generates more shopping desire. ​​
2. Amalgamation of the social and entertainment
The e-commerce festivals in China are not 100% focused on sales and price war anymore, brands convert  to offer better online service and experience. Chinese consumers can enjoy social and entertainment while shopping, such as forwarding links to invite friends to form a team, bargaining, bonus packages and other forms, which can not only get discounts, but also enhance the relationship with friends. (e.g. Online mini-games launched by Tmall '618' offer discounts to winners, increasing consumer engagement.)
Logistics convenience
China's unique motorcycle delivery is favourable for festival peaks, since it can reach every corner of the city, with more cost advantages. During the e-commerce festivals, companies generally provide free delivery for 3 to 5 days in western sales, and truck delivery is more standardised. Admittedly, some express companies just directly deliver to the front door in the US. But in China door-to-door delivery is general, with the goods delivered to the buyer's hand or to smart lockers.
The E-commerce Festivals in China You Must Know
Just like western shopping festivals revolving around traditional holidays (Christmas, Mother's Day) and some online holidays (Black Friday, Cyber Monday, etc.), Chinese shopping festivals also have their own unique system. The following are some of the most important shopping festivals of the year.
Chinese new year/Spring festival
As the most important traditional festival in the heart of Chinese people, the "Ban NianHuo"(办年货) has become a popular online festival following 618 and Double 11. It has been a tradition since ancient times for Chinese to prepare a large number of "NianHuo" for the New Year/the Spring festival. In the era of online shopping, major e-commerce platforms have launched theme shopping festivals, such as Jingdong and Tmall's mega sales, Kaola Import Goods Spring Festival and so on. 
The shopping Festival maintains strong consumption heat for platforms, and also increases the atmosphere of the Spring Festival. There usually is a seven-day holiday, but in recent years, logistics and express delivery means "Spring Festival as usual" has gradually become the new normal, providing strong support for the shopping festival. 
For the popular categories of goods, In addition to traditional categories such as snacks, preserved food and new clothes, electronic products, smart home appliances and health products have become a must on the Shopping list. With the  Zodiac Blind boxes becoming a big hit in the 2021 Spring, data shows that personalized and differentiated creative products are more likely to attract the attention of Post-80s and Post-90. Compared with last year, the share of post-95s consumers has increased slightly, and younger generations have become more involved in online Spring Festival as they grow up.
Mother's Day
Filial piety is the most prominent feature of Chinese culture, and the tradition of respecting and caring for elders has continued into modern times. E-commerce Mother's Day meets the needs of Chinese consumers to care about their mothers, and the theme of mother's Day is tender consumption. 
Among Mother's Day gifts, flowers, beauty and skin care products, household appliances and food and drink, jewellery and clothing are all traditionally popular categories. Popular online goods bought by young people also performed well during the holiday season. For example the "Ins-style dresses," "flowers" and "iPhone SE" were among the top three hottest Items on Mother's Day released by new e-commerce platform PinDuoDuo, while "fascion guns" became popular.
618
618 was originally derived from the anniversary of JINGdong. On June 18th, 1998, he founded the Jingdong Company. Therefore, every June 18th is the birthday of Jingdong and therefore chooses this day to promote sales. Later, Taobao,Tmall, Suning and Pinduoduo also joined in, becoming the mid-year shopping festival of online shopping, which has developed into a large shopping festival second only to Double 11. 
Due to the increased supervision of e-commerce, this year's publicity efforts are not as good as previous years, but still achieved good results. Total Gross Merchandise volume GMV transactions reached 578.48 billion yuan in 2021, up 26.5 percent from the previous year. Jd.com, the leading online retailer on June 18, posted 343.8 billion yuan in sales, breaking records.
Double 11
As one of the largest online shopping festivals in the world. "Double 11" means "November 11th," originally a campus festival, referring to the singles holiday. Since 2009, Taobao, Tmall, Jingdong, Suning, and other large e-commerce sites, have begun to head large-scale commercial promotion activities on November 11th. This year, already the 13th Double 11, has become the largest commercial promotion for Chinese e-commerce companies.
With the emergence of new consumption patterns, the iteration of consumer interaction and the continuation of regulatory policies, this year's Double 11 has a new definition in both depth and breadth under the superposition of changes in supply chains, Covid-19, consumption trends and other factors. However, Double 11 is still an important indicator of consumer prosperity for each year. Tmall's Double 11 achieved a new record of US$84.54 billion in gross merchandise volume this year. In the first hour of sales, the turnover of more than 2,600 brands exceeded that of the first full day last year. As of the last hour, 698 small and medium-sized brands achieved a turnover from millions to tens of millions.
Different from previous years, increasingly more producers choose to launch their new products on Double 11. While upgrading and transforming the mode of direct supply of origin brings new opportunities, they also better meet the needs of consumers who care about cost performance. In the past two years, live broadcast promotion has become a "daily" Double 11 at an even lower price level. As the discount intensity of live broadcast is usually greater than that of the platform, some consumers' attention has been diluted. Since live-streaming has become an unstoppable trend, in order to achieve better promotion results, the mode of live streaming has also become the standard of Double 11 stores.
What should brands do to increase sales via China shopping festivals
Target the right e-commerce festival
It's important to choose a festival that fits your brand, product and target market. For example, Girls' Day is particularly appropriate for beauty and makeup brands, while food has better performance during the Lantern Festival and Nian Huo Festival. Choosing a festival that generates high demand for the type of product you're selling is key to success, and it's also a good chance to participate when there's a new product launch that needs exposure.
Advertise your participation before the e-commerce festival
Brands need to advertise on multiple marketing channels in China before participation. These ads should be specifically designed around your target festival  and link directly to the products you sell. Suggestions should be rolled out a month before the festival so brands can get some feedback and successfully optimise and expand your campaign ahead of time.
Develop KOL marketing strategy during the festival
During the Chinese e-commerce festival, KOLs can help brands stand out from the crowd with viral tags and content on social media, not only generating sales, but also raising brand awareness among people with purchasing power.
Offer exclusive discounts to well-positioned KOLs or give them some pre-sale product to promote and to maximise sales increases — especially during Double 11, which is heavily driven by social media and live-streaming.

WE CREATE IMPACT
Our team is reliable and results focused.

WE ARE YOUR TEAM
We are extension of your team. Always here to support.

WE ARE OUTSTANDING
We provide the best quality possible for achieving results.

Our China marketing research and strategy team gives you a detailed framework that will allow you to start and grow your business in mainland China

We help you to localize messages, strengthen your brand image and reach out to target audiences through Chinese social media.

We help you to establish goal-specific social marketing campaigns and fruitful collaborations with Chinese KOLs and influencers.

Identify target consumers and understand their demands and possible future trends, with Alarice's research team. We'll help you convert insights about your consumer personas into actionable strategy.

We provide an all-round advertising solution to help you reach your target audience as well as get more traffic and leads.

Get an overview of your competitors' social media and e-commerce performance and carve out your place in China's market.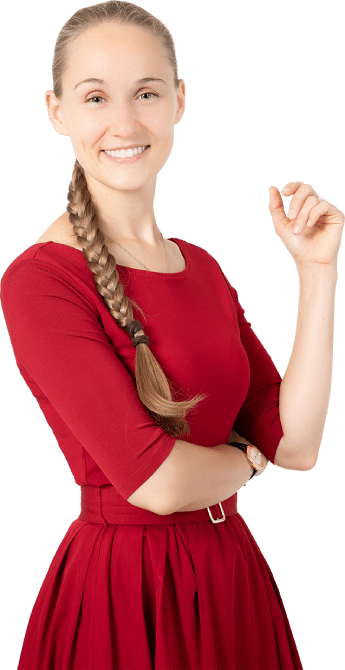 Ashley Dudarenok is a China digital marketing expert, serial entrepreneur, masterclass facilitator, keynote speaker, bestselling author, vlogger and podcaster. She's also a LinkedIn Top Voice in Marketing, Holmes Report Asia Pacific Top 25 Innovator and has been a member of JD's Global China Experts Group. She's the founder of digital marketing consultancy ChoZan digital marketing agency Alarice.
As a keynote speaker, Ashley has spoken at over 100 events across the globe for companies like BMW, Disney, Shangri-La, Deutsche Bundesbank, Richemont and TEDx. She's also given lectures at HKU Space and done talks at the China Business Centre of Hong Kong PolyU  and the National University of Singapore Business School.
A regular media contributor, Ashley has appeared in The SCMP, Forbes, The Wall Street Journal, China Daily, Inside Retail, Jing Daily, Technode, CNBC, Wired, Huffington Post as well as interviews on The BBC, CGTN and more.
CLIENTS WE HAVE WORKED WITH
" Prior to the launch of our new ship DREAM CRUISE we needed to tap into the younger Chinese audience. Alarice was a great partner to give us clarity of who they are and how to attract them! We had a very meaningful collaboration, indeed. "
" Alarice helped us create a comprehensive marketing research and strategy for China. The insights are extremely helpful and we are now ready to tackle China. Thanks Alarice team for the great work! "
" Ashley, you're "living the Disney brand"! Thanks for the amazingly insightful, high-energy and entertaining strategy workshops! "
Chinese consumers are used to spending their time online. On average, they spend 6 hours every day on their mobile. Given China's highly developed e-commerce infrastructure, a huge variety of product choices and fast deliveries, online shopping is a convenient way for Chinese consumers to shop. 
Chinese e-commerce festivals are the biggest in the world. E-commerce platforms encourage frequent purchases with flash sales and gamified promotions. They're also famous for their coordinated entertainment spectacles, showstopping promotions and efficient logistics systems. 
Contact us to develop your e-commerce and social media customer journey.
China has ambitious plans to keep developing its e-commerce sector and ensure that it contributes to the country's economic development. According to the 14th Five-year Plan, nationwide e-commerce is expected to reach 46 trillion RMB by 2025. While the e-commerce sector is undergoing regulatory shifts surrounding data privacy and stricter scrutiny for products sold online, social e-commerce will flourish as tech giants create ever more seamless experiences for consumers.
With the expectation of more personalized approaches, consumers will also keep engaging in real-time interactions via live streaming. 
Virtual KOLs will become more popular in the future as they satisfy a desire for novelty  and have likable personalities that have been created based on consumer data. 
Schedule a call with us to learn more about product category trends and to plan your marketing strategy.
The most popular Chinese e-commerce platforms are Taobao, JD, Pinduoduo, Tmall, and Suning. Brands can manage flagship stores on these platforms or cooperate with TP partners who will manage the stores for them. TP partners can provide sales forecasts, set up online stores, do planning and management, run operations and do CRM, as well as manage sales and marketplace promotion activities. TP partners specialize in sales conversions, sales revenue, marketplace search position and store UV.  
If brands don't have a TP partner, they need to have a team who will manage these processes for their China operation.  To open an online store on Taobao, Tmall or JD.com, you need to be a Chinese national or to have a legal business entity in China. An option for brands which don't have legal entities there are cross-border e-commerce platforms. 
Schedule a call with our team to plan your market entry.
READY TO ORDER YOUR CHINA RESEARCH AND STRATEGY? GET IN TOUCH NOW!