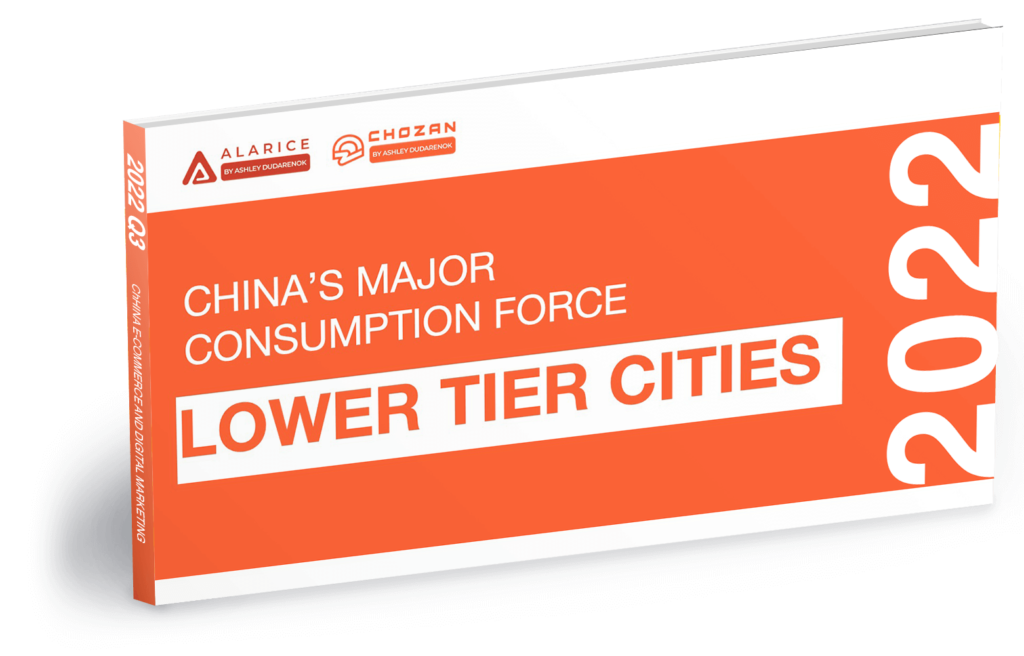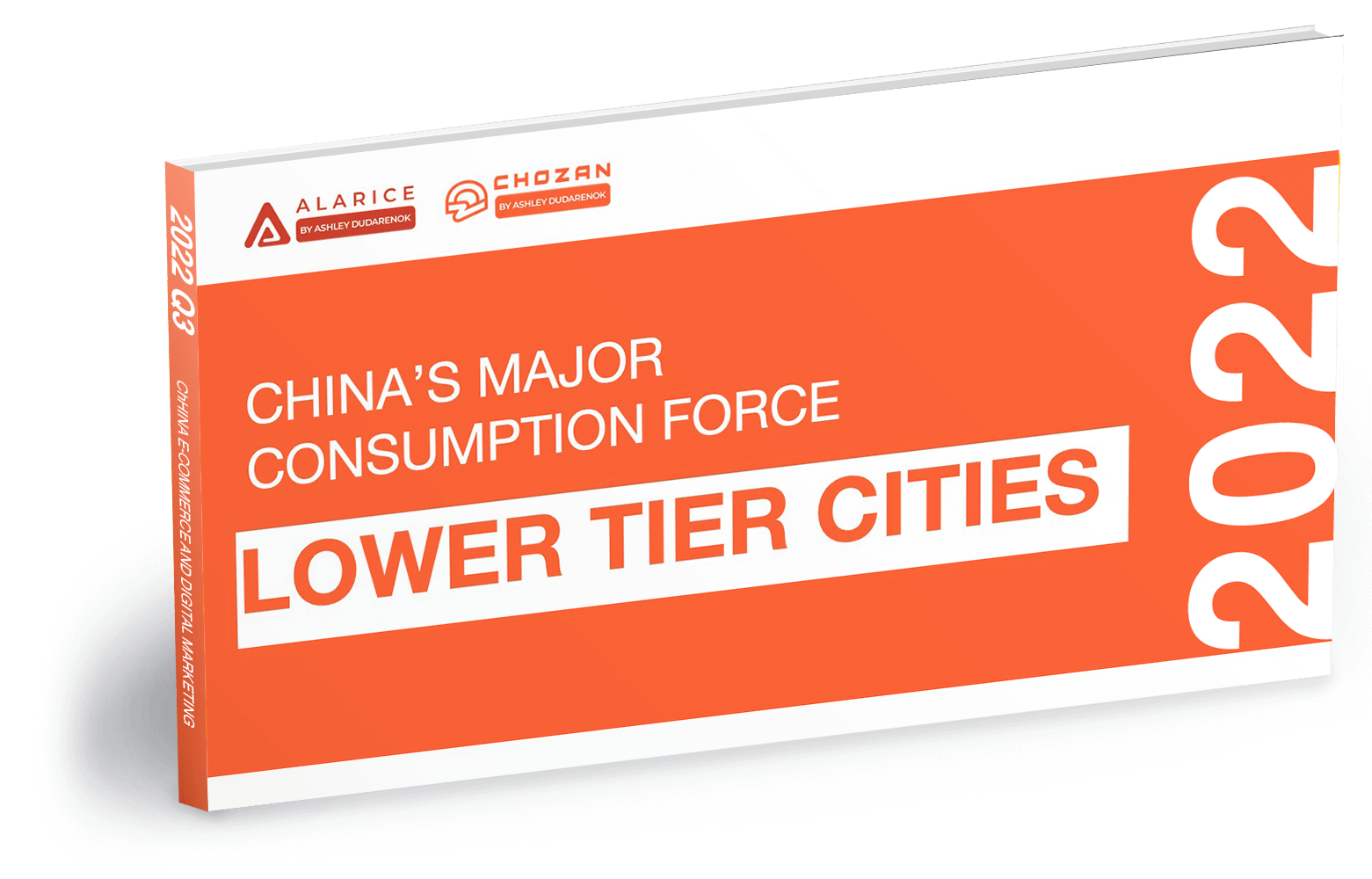 Chinese Consumers: Pet Lovers
This 64+ pages comprehensive report on the economic consumption force of Lower Tier Cities is a veritable baseline and insight on China's overlooked rising consumption group – the Xiachen Market. The Alarice team has thoroughly studied, compiled, and analysed relevant data to give you the most updated and bigger view of the Xiachen market as well as timely and actionable tips.
MARKET INSIGHTS 

Lower-Tier City Market
Strengthen Internet Rural Revitalisation Policy
Market Size

CONSUMER INSIGHTS 

Key Highlights
Consumption Behavior 
Lower-Tier City Market Preferences

LOWER-TIER CITY YOUNG PEOPLE

Potential Market Size
Spending Power
Consumption Trends

E-COMMERCE INSIGHTS

Online Population
Preferred E-Commerce Platforms
Social Relationships and E-Commerce Behaviour
Live Streaming

ACTIONABLE TIPS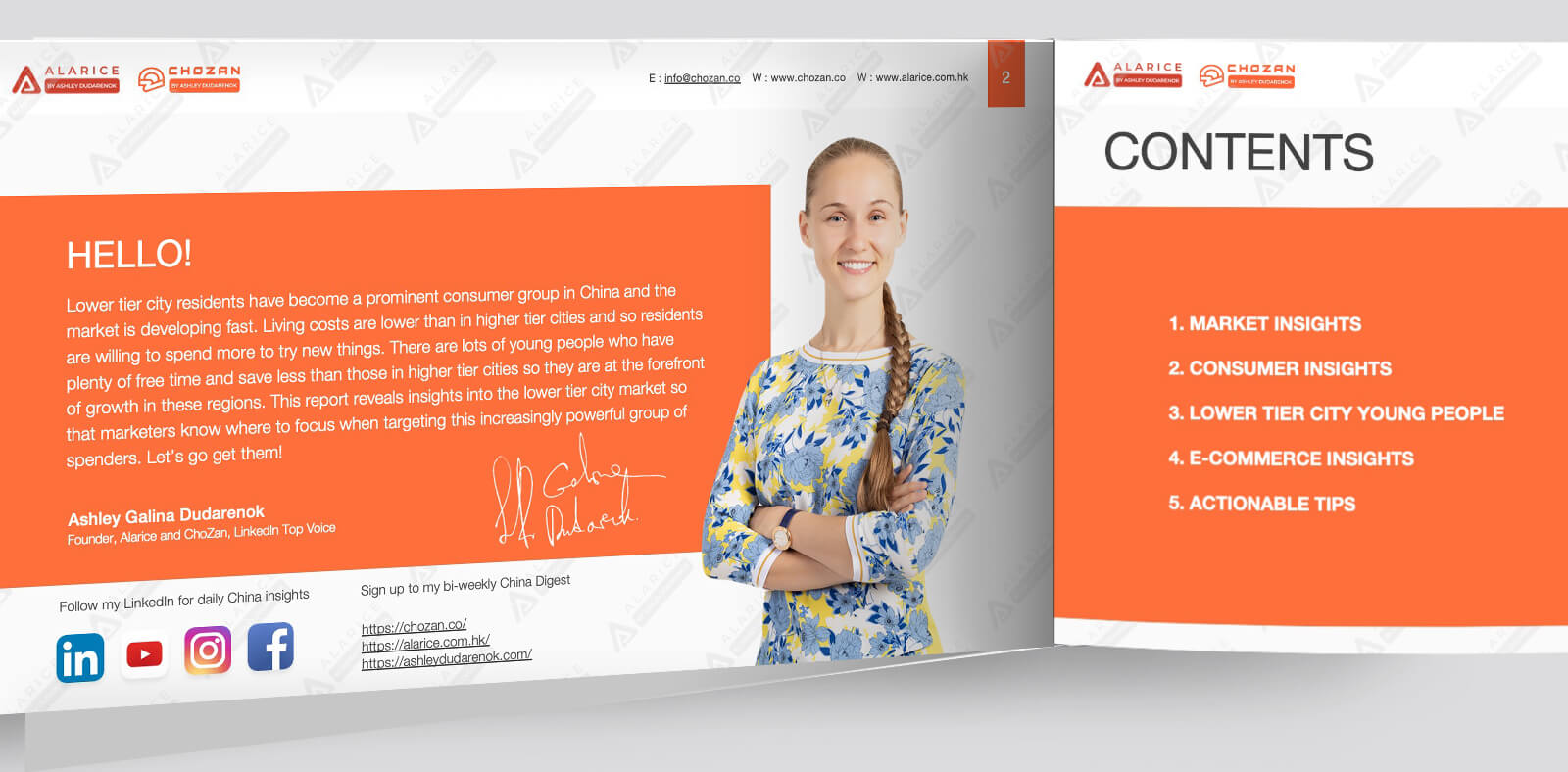 The Lower-Tier Cities Report is the fourth instalment of Alarice's consumer-focused reports.
Lower-tier cities have surprisingly made their name known in the Chinese economic landscape in recent years. This is primarily due to China's considerable consumption force: the rising middle class. Lower-tier consumers, also known as Xiachen, are making waves in China's e-commerce industry (among others). They are now the trendsetters and have their own consumer traits and consumption behaviour. 
Additionally, lower-tier residents have a population advantage. For example, the Xiachen population of Henan and Shandong have dominated the Xiachen internet market and are still growing. Furthermore, both sexes are proportionally represented in the market, with males slightly edging out the women consumers. As for age, the largest share belongs to the Chinese youth (20-39 years old). 
Of Xiachen residents, the biggest drivers of their economic power are the lower-tier city young people, given their potential market size, spending power, lifestyle, and online behaviour. These youth own luxury products way earlier than their counterparts and believe in patronising local shops and designs (Guochao lifestyle). 
Regardless, the increasing percentage of Xiachen's online purchasing power is just a testament to the great potential of this market. This section accounts for 57% of total consumption in China, and their transactions have rocketed 174% within the past year alone. Overall, Xiachen residents prefer an integrated e-commerce experience on their platforms, such as Taobao and JD. Across any age, Xiachen residents' main complaint is the authenticity of products they purchased and bad customer service. Nevertheless, their preference for shopping and buying online has remained the same and unaffected. 
Because of Xiachen residents' values, they tend to share products and refer them to their close friends. Their lifestyle can also be categorised as slower than the first-tier cities, with an emphasis on holistic development and free time among young people. Finally, Xiachen residents have a preference for quality foreign goods compared to others. Still, they will not hesitate to switch to proven and trustworthy local brands.
Alarice's service and resources will increase your expertise about the Chinese market, Chinese consumers, Chinese social media, KOL/influencer marketing and China's technology landscape. This includes: