INFLUENCER MARKETING AND KOL CAMPAIGNS IN CHINA
Account registration is the first step of social media marketing. We have hands-on experience in helping a wide array of brands to successfully register and verify their Chinese social media accounts.
Influencer Marketing Campaigns in China
Engaging social media influencers, referred to as Key Opinion Leaders (KOLs) in China, is one of the most effective ways to create brand exposure and build brand credibility in China. Consumers are more receptive to KOL marketing as influencers are more approachable and relatable compared to faceless corporate brands. KOLs are social media savvy individuals including bloggers, fashionistas, socialites, and columnists who have built up a large community of followers. Brands can utilize KOLs to promote their products, services, events or campaigns by leveraging KOLs' huge follower bases.
Brands can cooperate with a wide range of influencers across various industries and on multiple platforms. Alarice can dig deep into our extensive network of Chinese social media influencers and help your business to establish goal-specific social marketing campaigns and fruitful collaborations.
OUR KOL MARKETING SERVICES INCLUDE:

CREATIVE STRATEGY

CONTENT CREATION

CAMPAIGN CONCEPT DEVELOPMENT

INFLUENCER RESEARCH AND OUTREACH

CAMPAIGN MANAGEMENT

PROGRESS TRACKING AND DATA REPORTING
In essence, we are your marketing team for China. You never need to worry about us having other agendas and priorities.

Our China marketing research and strategy team gives you a detailed framework that will allow you to start and grow your business in mainland China

We help you to localize messages, strengthen your brand image and reach out to target audiences through Chinese social media.

We provide an all-round advertising solution to help you reach your target audience as well as get more traffic and leads.

We provide an all-round advertising solution to help you reach your target audience as well as get more traffic and leads.

Identify target consumers and understand their demands and possible future trends, with Alarice's research team. We'll help you convert insights about your consumer personas into actionable strategy.

Get an overview of your competitors' social media and e-commerce performance and carve out your place in China's market.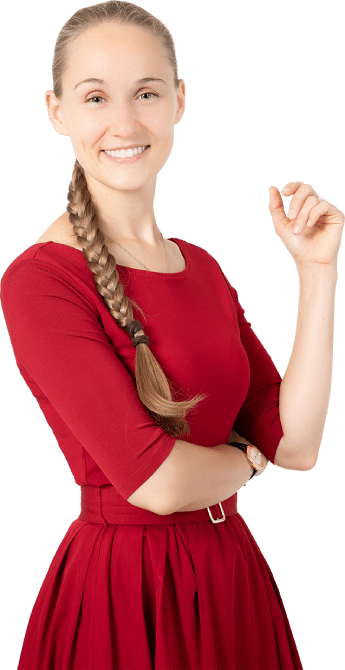 Ashley is a China marketing expert, serial entrepreneur, global keynote speaker, 3 time bestselling author, vlogger, podcaster, media contributor and female leadership spokesperson. She was recognized as a LinkedIn Top Voice in Marketing in 2019 and chosen as an Asia Pacific Top 25 Innovator by the Holmes Report. She is the founder of China-focused social media agency Alarice and China insights and training company ChoZan. Ashley is an active supporter of women in leadership and business and is the creator of the self-development and mentorship program FIRE🔥.
Ashley was a member of Alibaba's Global Influencer Entourage from 2017 to 2019, a member of JD's Global China Experts Group in 2018, and worked directly with a Tencent co-founder to conquer Western social media from 2017 to 2019. She runs the world's largest YouTube vlog about the China market, consumers and social media called Ashley Talks and is an author of three international Amazon bestsellers on China: Unlocking The World's Largest E-Market, Working with Bloggers, Influencers and KOLs and New Retail: Born In China Going Global.
Ashley is a global keynote speaker and masterclass facilitator. Her topics include Modern Chinese Consumers, Chinese Social Media Marketing, and China's New Retail and Technology. Since 2016, she has spoken at over 100 events across Asia, Europe, Australia and the Middle East. She has spoken to Coca Cola, Disneyland, BMW, IWC, Shangri-La Hotels and Resorts, Deutsche Bundesbank, Richemont, Li & Fung, Hang Lung Properties, Manulife, RISE, InvestHK, TEDx and others.
CLIENTS WE HAVE WORKED WITH
" The number of room nights booked by Chinese clients has increased TWICE since November 2018.This is a great result! And I'm sure our SMM and PR activities in China influenced it significantly. Thank you, Alarice team! "
" Great job handling digital marketing for The Yidan Prize over the past 2 years. Professional, responsive and full of energy! Thank you, Alarice! "
" Alarice team has helped us kickstart our Astana EXPO-2017 Weibo page from scratch and grew it to 178,000 followers within 18 months on a very tight budget! This is no easy task, but they did it with great content, engaging campaigns, but most importantly through treating this project like their own. Highly recommended! "
We charge a 15% management fee on top of the blogger/influencer's fee. We find, audit and negotiate with the blogger. We cocreate the content with him/her to make sure that they understand your product and communicate your brand philosophy well. We also provide brand visual support. We make sure they follow up on their promises and we measure their KPIs. We then do key opinion leader (KOL) benchmarking to make sure you get the best performance with influencers that match your brand each time you run a campaign. Contact us to know more information about KOL campaigns.
In China fake followers, called shuijun, are as common as they are in the rest of the world. The numbers vary, but it's safe to assume that many accounts have 10-30% fake fans. When we pick a KOL, we need to audit them carefully, making sure they have real, credible influence. We do the audit using digital tools and by checking manually. Schedule a call to know more information.
Based on the goals of the campaign, be it awareness, CRM or sales, we evaluate the engagement rate, exposure and other key variables. We prepare detailed KPI reports for you with clear explanations and insights on the campaign's successes and ways to make it even more impactful next time. please contact us to know more information.