ELECTRONIC AND HOME APPLIANCE INDUSTRY GUIDE
Chinese consumers continue to move towards online shopping for home appliances and electronics, with a booming FMCG industry driving growth. The Chinese home appliances and electronics market continues to shift to online with a robust growth.
Home And Electronic Marketing In China
Market size
In the first half of 2021, China's electronic and home appliance market recovered steadily along with the overall economy. Retail sales of electronic and home appliances market reached 429.3 billion yuan, up 16.3% year on year. 
Sales channels also continue to shift online. In early 2021, online retail sales of home appliances reached 230.3 billion yuan, up 20.4% from the same period last year. This is faster than the national average for online shopping and outpaced online sales of physical goods by 1.7%. 
Small household appliances opportunities
Chinese households have fewer household appliances than those in developed countries. According to GFK data, the average number of small household appliances in China is about 10, while in Europe and Japan, the average is about 30-50. 
This means that China has excellent growth potential driven by consumption upgrades and improvements in manufacturing technology. From 2020 to 2023, China's small household appliance industry is expected to grow at a higher rate than the global market.
Online sales channels for digital appliances
The total market share for online home appliance channels such as JD and Tmall has expanded slightly. Other sales channels that benefited from the recovery of the offline market are relatively stable. According to figures from 2021, JD ranked first with a 32.21% share, Suning Shopping ranked second at 18.87% followed by Tmall at 14.79% and Gome at 5.12%.
Noteworthy trends in youth and lower-tier city markets
The internet generation has replaced the generation born in the 1980s to become the main consumer of electronic products. In the past three years, those born in the 1990s have made a significant contribution to the GMV of consumer electronics, and the TGI (Target Group Index) contribution of consumers born in the 1990s is the highest at 1777. At the same time, with economic development, the lower-tier city market has also become an emerging market for home appliances that is worthy of attention.
Intelligent, convenient appliances for health and beauty
Intelligent: Those who were born after 1990 have higher consumption growth than other generations and they're often early adopters of high tech appliances that have a sense of convenience and fun. A sense of ritual is also important to many in that generation. 
Convenient: The lazy economy has given rise to small, convenient, portable home appliances with simple but strong functions that simplify tedious housework. With many young people facing fast-paced, highly pressured work situations, it's no surprise that their demands for "lazy household appliances" are higher than that of the population as a whole.
Beauty: Attention to appearance is rising and design ideals are constantly being upgraded. Lots of small appliances for the face and body are emerging with more professional designs and detailed functions to meet the new beauty demands.
Health: More and more people are paying attention to their health and clean living. Home appliances focused on health are very popular at the moment and online consumption has increased significantly.
Popular categories
Top categories of smart products are smart speakers +121%, body composition analyzers +74%, smart watches +51%, smart vehicles and electric scooters +45%.
Popular convenient appeal items: assembly-free air conditioners +194%, integrated washer dryers +159%, automatic cookers +137%, dishwashers +67%, assembly-free range hoods +54%, robot vacuums +27%.
Popular health categories: sleep aid devices +930%, mildew proof deodorized refrigerators +114%, fruit and vegetable sterilizers +88%, water purifiers +26%, mite remover +24%.
Popular beauty products: Facial cleansers +109%, hair removal and shaving devices +67%, eye beauty devices +130%, leg beauty equipment +266%, electronic beauty devices +54%, electronic slimming belts +103%.
Consumption motivations
The majority of consumers want to improve their quality of life, accounting for a 66.64%, increase in sales of appliances that improve efficiency and a 55.32% increase in sales of hands-free appliances.
User information channel preferences
56% of users learned about sales or promotions for digital and smart home products through short video platforms (Douyin, Kuaishou) while 21.31% used offline shopping channels. 19.94% used social platforms (WeChat, Weibo, Red), and 11.6% favoured celebrity or brand live streams.
Age group preferences
18-30 year olds pay more attention to kitchen and lifestyle products. Among respondents aged 18-23, 50.5% focus on kitchen appliances and 44.7% are more concerned with household appliances. More than half of 24-30 year old respondents also focus on kitchen and small household appliances. Cleaning devices, like vacuum cleaners and Roomba-style cleaners are popular small household appliances.
Regional and income preferences 
Appliance consumers are primarily white-collar workers in first-tier cities, especially those with a monthly income of 10-15K RMB. 
Gender preferences
Female consumers pay more attention to kitchen and personal care appliances. 63.14% of female consumers surveyed said they had purchased small personal care appliances, while only 47.2% of male consumers had done the same. Chinese women are quite rational appliance consumers. The appliance purchases of 68.73% of women in first tier-cities are driven by lifestyle and efficiency improvements. They also want to add a sense of ritual to their life and are attracted to good design.
Strategies for effective marketing of electronic and home appliance products
Traditional home appliance marketing versus the FMCG model
In terms of offline appliance stores, there is a three-way competition between the largest retailers Midea, Supor and Joyang. In FMCG mode, the disadvantages of the long replacement cycles of traditional household appliances are weakened. New brands release items that cater to or even create very segmented personalized consumer needs or go above and beyond in areas like product design, appearance and function.
Every brand needs private domain traffic
Home appliances and smart home brands need to strengthen their private traffic to achieve low cost, efficient and refined consumer journeys. Private domains have become a necessity due to the rising costs of online advertising and customer acquisition. Well managed private traffic allows real-time interaction with consumers and collection of data and feedback that helps brands build better products and build a streamlined communication and sales ecosystem.
Live stream shopping is also becoming a habit among some consumers. In June 2021, the number of enterprises in the household appliances category live streaming on Douyin increased by 214% year on year. The number of viewers for home appliance broadcasts also took a big jump, increasing 292% YoY.
User-centered
User-centered sales models sell goods through social e-commerce models that include content, social sharing and retail. These models shorten the decision-making period for users and expand the choices of categories and brands. Small household appliances are suited to social e-commerce as they rely on product diversification and functional advantages.

WE CREATE IMPACT
Our team is reliable and results focused.

WE ARE YOUR TEAM
We are extension of your team. Always here to support.

WE ARE OUTSTANDING
We provide the best quality possible for achieving results.

Our China marketing research and strategy team gives you a detailed framework that will allow you to start and grow your business in mainland China

We help you to localize messages, strengthen your brand image and reach out to target audiences through Chinese social media.

We help you to establish goal-specific social marketing campaigns and fruitful collaborations with Chinese KOLs and influencers.

Identify target consumers and understand their demands and possible future trends, with Alarice's research team. We'll help you convert insights about your consumer personas into actionable strategy.

We provide an all-round advertising solution to help you reach your target audience as well as get more traffic and leads.

Get an overview of your competitors' social media and e-commerce performance and carve out your place in China's market.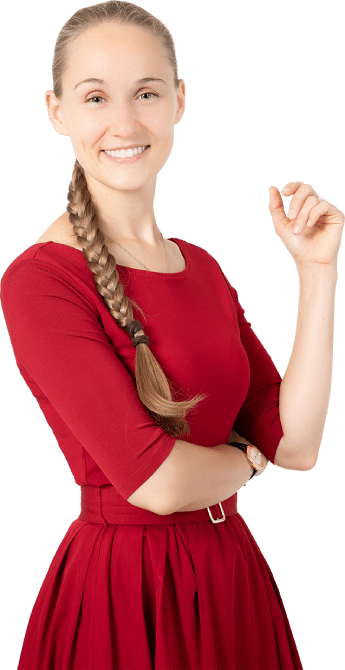 Ashley Dudarenok is a China digital marketing expert, serial entrepreneur, masterclass facilitator, keynote speaker, bestselling author, vlogger and podcaster. She's also a LinkedIn Top Voice in Marketing, Holmes Report Asia Pacific Top 25 Innovator and has been a member of JD's Global China Experts Group. She's the founder of digital marketing consultancy ChoZan digital marketing agency Alarice.
As a keynote speaker, Ashley has spoken at over 100 events across the globe for companies like BMW, Disney, Shangri-La, Deutsche Bundesbank, Richemont and TEDx. She's also given lectures at HKU Space and done talks at the China Business Centre of Hong Kong PolyU  and the National University of Singapore Business School.
A regular media contributor, Ashley has appeared in The SCMP, Forbes, The Wall Street Journal, China Daily, Inside Retail, Jing Daily, Technode, CNBC, Wired, Huffington Post as well as interviews on The BBC, CGTN and more.
CLIENTS WE HAVE WORKED WITH
" Prior to the launch of our new ship DREAM CRUISE we needed to tap into the younger Chinese audience. Alarice was a great partner to give us clarity of who they are and how to attract them! We had a very meaningful collaboration, indeed. "
" Alarice helped us create a comprehensive marketing research and strategy for China. The insights are extremely helpful and we are now ready to tackle China. Thanks Alarice team for the great work! "
" Ashley, you're "living the Disney brand"! Thanks for the amazingly insightful, high-energy and entertaining strategy workshops! "
In recent years, with the maturity of AI, big data and other technologies, the development of smart homes in China is getting better and better. Chinese consumers start to pursue the quality of life at home because of the prolonged stay indoors caused by the repeated epidemic. Real estate companies often tout "smart homes" as a big selling point to gain consumers' favor.We have data and strategy experts who understand the Chinese market and the Chinese consumer, project managers who know how to get results, writers and editors who know how to tell compelling stories, and in-house designers and photographers to help you get a one-stop service. Contact us to know more about the Chinese consumer.
Private domain traffic refers to the traffic from the public domain (Internet), other domains (platforms, media channels, and partners) to the private domain. In China's Internet social ecology, private domain is almost equal to wechat ecology (public account, video account, enterprise wechat, mini program, circle of friends, community), which can carry a complete set of private domain links. Our social media marketing services can help you build your social community, we can strengthen your brand image and enhance interaction with your target audience and localize information through Wechat private domain traffic. Please contact us to know more about private domain traffic.
Brands can conduct market positioning to select target consumers and target consumer markets. Our China market research and strategy services will give you valuable insights and intelligence on your market potential, competitive benchmarking, and potential risks. We provide detailed electronic industry reports to let you know where you are and what is the best way forward. Whether you want to enter the Chinese market or already have an established presence there. Schedule a call with us to get more information.
READY TO ORDER YOUR CHINA STRATEGY? GET IN TOUCH NOW!