JEWELRY INDUSTRY GUIDE
The Chinese jewelry market is diversifying: apart from weddings, festival gifts, personal usage new sales opportunities are emerging. It's all about looks!
Jewelry Marketing In China
Market size
China's jewelry market has a large industry scale and good development prospect. In fact, the scale of the jewelry industry reached 804.97 billion yuan in 2021, and still maintained a rapid growth. It is predicted that in the next five years, the scale of China's jewelry industry will increase from the current 750.2 billion yuan to 944.6 billion yuan in 2025. China's epidemic prevention and control situation continues to improve. Driven by factors such as the policy to promote consumption and holiday spending, the consumer market is enjoying good growth. Total retail sales of consumer goods increased by 4.4% year-on-year last year. In the first three quarters of 2021, China's retail sales of gold, silver, jewelry and other goods increased by 41.6% year-on-year and 11.3% on average over the past two years respectively, surpassing the growth level of the same period before the epidemic and showing a marked upgrading of consumer consumption.
Gold jewelry consumers are getting younger
China's Generation Z has broken the stereotype that "only olderladies prefer gold jewelry". Whoever controls Gen Z (post-90s and post-00s) will control the future of China's jewelry industry. In 2021, a survey showed that 59% of Chinese consumers aged 18-24 were considering buying gold even though they have never bought it before. In 2016, the figure were only 16 percent. At the same time, gold is far in the lead among all jewelry materials. In 2020, the total retail value of gold products in China is about 340 billion yuan, accounting for about 56% of the overall market share of China's jewelry.
The overall online market remains incremental
Online Jewelry consumption has become a trend that can not be ignored. Before the emergence of live-streams, the traditional offline market entity transaction has always been the main transaction mode. However, the online market, which has been highly valued in the past two years, is less affected by the epidemic due to the unique advantages of live-streaming and the investment of major platforms and capital. With the recovery of the distribution market, the trading volume quickly recovered to pre-epidemic levels and maintained a growing trend. In 2021, we can see that the total value of jewelry online GMV
(Gross Merchandise Volume) reached 450 billion yuan.
Festivals and Ceremonies Opportunity Market
Weddings are the main component of Chinese jewelry consumer demand, accounting for 50% of China's jewelry market demand. According to traditional marriage customs in China, jewelry products are necessary for marriage. With the continuous growth of China's per capita GDP, the consumption effect of the festival economy has become increasingly prominent. It has become a tradition to send gifts on birthdays, anniversaries, Spring Festival and other festivals, so the demand for festival gifts is also one of the main components of jewelry consumption. Although, the decline in marriage rate in China in recent years has shown an impact on some of these categories. As more Chinese women start to prioritize hard work and earnings, buying jewelry as a gift for themselves during the holiday can be more rewarding and encouraging. This also meets their own pursuit of beauty and helps them catch up with the latest fashion craze, which makes the jewelry industry more diversified.
Popular categories
The category that takes the largest share of jewelry fashion in China is gold, accounting for 55.7% of the market in 2020. Jade products and diamond products ranked next, accounting for 19.7% and 13.1% respectively. As the main products, these three categories account for more than 80% of the overall market share in China's jewelry market.
Gender distribution
Chinese female users tend to pay more attention to jewelry marketing, as they account for 70.8% of jewelry consumption. Men only accounted for 29.2% of the total, so the marketing of men's jewelry can be further explored.
Age distribution
Videos on jewelry are favored by the Gen Z, and the age group of the major jewelry video fans is that of the 18-24 year old range, accounting for 41%. The second group is 25-34 years old, accounting for 28.8%. The strong jewelry consumption of China's younger generation may be mainly due to a change in the motivation of gold jewelry consumption as it is found that 49% of millennial women purchase diamonds for self-satisfaction and as a reward.
Geographical distribution
Southeast China has the highest preference for jewelry, accounting for 31.3%. Meanwhile, the Guangdong province has the highest preference among the region. It was followed by Central China, accounting for 16%. There is no significant demand in the Northwest territories such as the Qinghai and Xizang province.
Online and Offline preferences
Online shopping channels are the most popular for jewelry shoppers, accounting for 51.2%, with people preferring to shop in online flagship stores/brand official websites in 2020. Brand counters accounted for 49.8%,independent stores and large shopping malls are also popular purchasing channels for users accounting for 43.8% altogether. Chinese young consumers are accustomed to online shopping, the construction of online channels are easily accessible for young consumers, but counters and large shopping malls cannot be ignored.
Online purchase channel preference
A majority of consumers purchase from comprehensive online shopping platforms (Taobao, Tmall, etc.), accounting for 64.2%. The second is the official website of jewelry brands, accounting for 55.4%. It is worth noting that social platforms with e-commerce features also see a trend of user growth. In 2020, 13.2% of users purchased jewelry on social media platforms (Douyin, Xiaohongshu, etc.)
Consumption motivation preference
The main motivation for Chinese consumers to buy jewelry is for gifting, accounting for 42%. However, matching jewelry with outfits was another major motivation, accounting for 40.2%. When buying jewelry, brand awareness is the most important factor for Chinese consumers, with 43.1% of them thinking it is very important.
Jewelry design preference
Simple and elegantly designed jewelry are favored by Chinese consumers. More than 56.2% of users like choosing simple designs. Another kind of design that Chinese consumers like is a hollow or carved shape design, accounting for 38.4%.
Strategies for effective marketing in Jewelry industry
Online live-streaming marketing
At the beginning, the jewelry industry in China was limited by region and location and mainly focused on video content marketing. Later, online live jewelry sales developed rapidly. After June 2020, the amount of live-streaming sales of Douyin on e-commerce platforms began to exceed content marketing such as video, and the content output mode of the jewelry industry shifted gradually from video promotions to live-streams. For brands, the direct streaming marketing channels in the jewelry industry are still in its growth stage and is continuing to grow. The newly added and active jewelry and fashion KOLs are showing good performance. In addition, jewelry stores have started live-streaming their products and have achieved large sales transformation in the market with high output intensity and high cost performance.
"Luck" marketing
Chinese consumers will clearly express their likes and dislikes on jewelry design, categorising them as either "good-looking" or "don't buy". They also pay special attention to whether the design or the story behind the product is auspicious or can bring good luck. Catering to Chinese consumers' desire for "good luck" is obviously particularly important, given that the need for holiday gifts is still the main motivation. For example, marketing red jewelry products as a product that can "resist" bad luck this year. Chinese consumers aged 55-65 think that wearing gold jewelry can bring good luck, accounting for 86%, and some four-leaf clover-shaped jewelry can meet the demand for gifts because of its good meaning. Brands can take advantage of these characteristics of Chinese consumers to market, or introduce some localized "good luck" designs.
Co-marketing with KOL to take advantage of the peak "Twilight Hour"
The time period between 17:00 to 19:00 is when KOLs choose to release jewelry content. When looking at the amount of video interactions on such content, there are three peaks. The three peaks happen at noon, evening, and dusk, of which dusk has the highest interaction peak. Most popular jewelry content are made by KOL accounts. In fact, 65% of total KOL accounts and 30% of official branded accounts are on Douyin.

WE CREATE IMPACT
Our team is reliable and results focused.

WE ARE YOUR TEAM
We are extension of your team. Always here to support.

WE ARE OUTSTANDING
We provide the best quality possible for achieving results.

Our China marketing research and strategy team gives you a detailed framework that will allow you to start and grow your business in mainland China

We help you to localize messages, strengthen your brand image and reach out to target audiences through Chinese social media.

We help you to establish goal-specific social marketing campaigns and fruitful collaborations with Chinese KOLs and influencers.

Identify target consumers and understand their demands and possible future trends, with Alarice's research team. We'll help you convert insights about your consumer personas into actionable strategy.

We provide an all-round advertising solution to help you reach your target audience as well as get more traffic and leads.

Get an overview of your competitors' social media and e-commerce performance and carve out your place in China's market.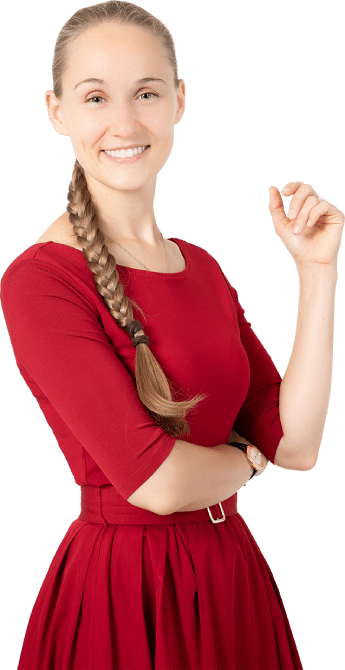 Ashley Dudarenok is a China digital marketing expert, serial entrepreneur, masterclass facilitator, keynote speaker, bestselling author, vlogger and podcaster. She's also a LinkedIn Top Voice in Marketing, Holmes Report Asia Pacific Top 25 Innovator and has been a member of JD's Global China Experts Group. She's the founder of digital marketing consultancy ChoZan digital marketing agency Alarice.
As a keynote speaker, Ashley has spoken at over 100 events across the globe for companies like BMW, Disney, Shangri-La, Deutsche Bundesbank, Richemont and TEDx. She's also given lectures at HKU Space and done talks at the China Business Centre of Hong Kong PolyU  and the National University of Singapore Business School.
A regular media contributor, Ashley has appeared in The SCMP, Forbes, The Wall Street Journal, China Daily, Inside Retail, Jing Daily, Technode, CNBC, Wired, Huffington Post as well as interviews on The BBC, CGTN and more.
CLIENTS WE HAVE WORKED WITH
" Prior to the launch of our new ship DREAM CRUISE we needed to tap into the younger Chinese audience. Alarice was a great partner to give us clarity of who they are and how to attract them! We had a very meaningful collaboration, indeed. "
" Alarice helped us create a comprehensive marketing research and strategy for China. The insights are extremely helpful and we are now ready to tackle China. Thanks Alarice team for the great work! "
" Ashley, you're "living the Disney brand"! Thanks for the amazingly insightful, high-energy and entertaining strategy workshops! "
In 2021, the scale of the jewelry industry reached 804.97 billion yuan, and still maintained a rapid growth. It is predicted that in the next five years, the scale of China's jewelry industry will increase from the current 750.2 billion yuan to 944.6 billion yuan in 2025.
Our China marketing research and strategy service gives you a detailed framework within the jewelry industry that will allow you to start and grow your business in mainland China. We also include localization services related to brand and product naming, logo design and branding. Contact us to know more information.
Gold related jewelry content is clearly the most popular in China, especially corporate with some KOL/influencer that have higher brand conversion rates on social media.As influencers are more approachable and relatable compared to faceless corporate brands. If you do not know how to choose the right KOL our professional KOL management team will help you with the risk assessment of KOL. As one of the most effective ways to create brand exposure and build brand credibility in China. We also provide influencer marketing campaign services. Please contact us to know more information.
Jewelry live streaming has become very popular in China this year. We can help you plan live streaming campaigns related to social media and provide ongoing advisory for it. Schedule a call with us to know more about live streaming marketing.
READY TO ORDER YOUR CHINA STRATEGY? GET IN TOUCH NOW!