CHINA COMPETITOR WATCH
Get an overview of your competitors' social media and e-commerce performance and carve out your place in China's market. Our team of professional researchers can monitor their target audience, brand concepts, marketing strategy, and performance.
China Competitor Research and Digital Monitoring
While most brands understand the importance of deep research when it comes to their target consumers, competitor research and digital monitoring tends to get less attention during the China market entry preparation process. However, competitor research is of paramount importance as competitors operating in the market are already targeting the same consumer groups, suggesting solutions for consumers' pain points and satisfying demands. Comprehensive competitor research equips brands with a route for potential growth. At Alarice, our experts can develop and conduct competitor research for brands that are tapping into the China market for the first time and build a framework for digital monitoring for brands that have been operating in the market for years. We can help you with competitor research in the following industries:
Our China Competitor Research Services Cover
E-commerce performance (category, product line, hero product, sales volume and revenue, selling points, price segmentation)
Social media performance (platform, followers, content, design, engagement, brand value, core message, marketing activities)
China market research can be beneficial for companies and brands that want to be in China and those that want to learn from China. Our market research services are particularly valuable for:
Big multinational B2C corporations
Big multinational B2B corporations
Mid-sized companies
Domestic Chinese brands
Investment and financial service companies watching the China market for potential opportunities
WHY DO YOU NEED CHINA COMPETITOR RESEARCH?
Competitor research is an important part of developing your product positioning and planning  marketing activities. With our competitor research, you'll:
Understand your industry's marketing best practices
Validate your pricing strategy plan in China
Evaluate the potential market size for your products
Understand gaps in your business planning and China goals
Develop positioning for your products

WE CREATE IMPACT
Our team is reliable and results focused.

WE ARE YOUR TEAM
We provide the best quality possible for achieving results.

WE ARE OUTSTANDING
We provide the best quality possible for achieving results.

We help you to localize messages, strengthen your brand image and reach out to target audiences through Chinese social media.

We can help you understand and analyse what netizens are saying about your brand online.

We help you to establish goal-specific social marketing campaigns and fruitful collaborations with Chinese KOLs and influencers.

Identify target consumers and understand their demands and possible future trends, with Alarice's research team. We'll help you convert insights about your consumer personas into actionable strategy.

We provide an all-round advertising solution to help you reach your target audience as well as get more traffic and leads.

Our China marketing research and strategy team gives you a detailed framework that will allow you to start and grow your business in Mainland China.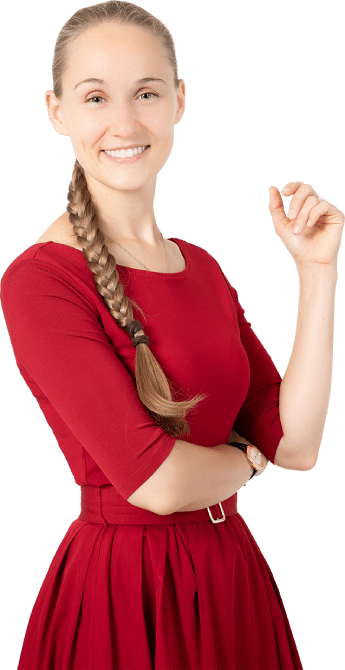 Ashley is a China marketing expert, serial entrepreneur, global keynote speaker, 3 time bestselling author, vlogger, podcaster, media contributor and female leadership spokesperson. She was recognized as a LinkedIn Top Voice in Marketing in 2019 and chosen as an Asia Pacific Top 25 Innovator by the Holmes Report. She is the founder of China-focused social media agency Alarice and China insights and training company ChoZan. Ashley is an active supporter of women in leadership and business and is the creator of the self-development and mentorship program FIRE🔥.
Ashley was a member of Alibaba's Global Influencer Entourage from 2017 to 2019, a member of JD's Global China Experts Group in 2018, and worked directly with a Tencent co-founder to conquer Western social media from 2017 to 2019. She runs the world's largest YouTube vlog about the China market, consumers and social media called Ashley Talks and is an author of three international Amazon bestsellers on China: Unlocking The World's Largest E-Market, Working with Bloggers, Influencers and KOLs and New Retail: Born In China Going Global.
Ashley is a global keynote speaker and masterclass facilitator. Her topics include Modern Chinese Consumers, Chinese Social Media Marketing, and China's New Retail and Technology. Since 2016, she has spoken at over 100 events across Asia, Europe, Australia and the Middle East. She has spoken to Coca Cola, Disneyland, BMW, IWC, Shangri-La Hotels and Resorts, Deutsche Bundesbank, Richemont, Li & Fung, Hang Lung Properties, Manulife, RISE, InvestHK, TEDx and others.
CLIENTS WE HAVE WORKED WITH
" Prior to the launch of our new ship DREAM CRUISE we needed to tap into the younger Chinese audience. Alarice was a great partner to give us clarity of who they are and how to attract them! We had a very meaningful collaboration, indeed. "
" Alarice helped us create a comprehensive marketing research and strategy for China. The insights are extremely helpful and we are now ready to tackle China. Thanks Alarice team for the great work! "
" Ashley, you're "living the Disney brand"! Thanks for the amazingly insightful, high-energy and entertaining strategy workshops! "
READY TO ORDER YOU CHINA STRATEGY OR COMPETITOR RESEARCH? GET IN TOUCH NOW!