PR CRISIS PLAYBOOK DEVELOPMENT
Prevention starts with a strong, positive, responsive online presence on the most important social channels for your brand. Revisit your plan regularly and make sure to make adjustments when major regulatory changes come into effect.
PR Crisis Playbook Development
Crisis situations can pop up at any time and can cause disastrous consequences if not dealt with promptly and properly. How companies prepare their crisis plan, work with the media and communicate to both internal and external stakeholders when incidents occur shapes their image and can even determine their financial future. It's important to have a good grasp of topics, issues and cultural preferences that can cause issues and also to know how to respond if anything comes up unexpectedly. In a market like China, where things change quickly and which is currently going through a series of heavy regulatory overhauls, it's vital to be on top of this.
Detailed explanation of PR Crisis playbook
Our team will devise a tailor made social media crisis playbook for your brand. This is detailed below. After that, we'll do training with your team so that everyone is on the same page and feels confident moving forward. This could mean a full day workshop or a series of training sessions depending on the scope and the prior experience of your in-house marketing team. This includes role-playing or running through realistic relevant scenarios and scripts to make sure you're ready.
As risks and threats change from year to year and staff come and go, we can also help you update your playbook and do retraining each year to make sure you stay prepared.
Before the crisis: Dealing with the key issues and making a plan
The first step is taking a good hard look to get a clear idea of which issues affect your brand the most. After becoming aware of your vulnerabilities, you may be able to address some strongly enough that they're no longer a threat.
Remember that this examination must include people. Staff are your best resource but also your biggest liability. Employees can often cause a crisis with poor decisions or inappropriate behavior. This needs to be accounted for in your plans. To reduce the chances of these kinds of incidents, it's crucial to communicate with staff about their role within the organization, expectations for their behavior, standards for decision-making as well as health and safety regulations.
Crisis planning isn't about making a document. It's about ensuring that reason rules the day when an emergency occurs and that leadership and processes are clear, even in stressed situations.
Have a plan and know your vulnerabilities.
During the crisis: Making the right calls
It's important to remember that silence and speed are primary tools when things are unravelling. Think carefully about the words you plan to use and then do it fast. Ideally, you'll never need to use your pre-written responses but it's best to have them on file and ready to go just in case. It's also worth rehearsing to truly understand the calm demeanor and quiet confidence that's needed in an emergency situation.
And in some cases, it's just better to say nothing at all.
When you do need to communicate, be as honest and accurate as possible. It helps if a team is established as fact checkers to monitor information on the issue and correct any inaccuracies as fast as possible.
Be confident in your decisions and be prepared to stand behind them. Anticipate reactions and put yourself in other people's shoes to help understand the issue from various perspectives. Advise management about how their decisions will impact public perceptions.
Don't be afraid to do things differently and use additional communication strategies like face-to-face meetings, town hall discussions and third party consultations.
And if you're in novel territory and whatever you're doing isn't working, pivot quickly rather than pursuing a failing strategy.
After the crisis: Analyze your performance
If you do a good job, people will think, "They handled that well."
If you do a great job, people will think, "I didn't know they had a problem."
An ounce of prevention is worth a pound of cure. In an ideal situation, crises are prevented or solved quickly before they can snowball and come to public attention. But no matter what the outcome, use the experience to learn and update your crisis management plans and drills.
What should your plan include
Your plan should incorporate everything you need to address the issue at hand, stop it from growing any bigger and prevent it from becoming a full-blown crisis.
It can include:
Team roles: Who is responsible for what? Clearly define staff roles and responsibilities to help ensure that nothing is missed and nothing escapes attention. Make sure everyone knows who needs to be informed and if there is an approval process, make sure everyone knows what it is
Quick response steps: List the steps that should be taken and who is responsible for each action
Setting up key alerts and early warning processes
Social media
Media relations
Legal, compliance and regulations issues
Communication templates and drafts: For each crisis scenario you think of, create various templates for different audiences. You can quickly fill in the relevant details and send them through the most appropriate channel such as email, app alerts, your website homepage, social media, press releases, press conferences etc
Where do you find influencers?
Unlike celebrities, KOLs may be located anywhere. They can be any Tom, Dick, and Harry with a large online audience. Influencers can be found in any sector with 100,000s or even millions of followers. It could be the girl next door who over time has built up a name for herself as an authority in her field of expertise or simply shares her personal life with the audience. They excel in posting the most catchy comments regarding their prowess, dish out the most appetising pics, produce the funniest videos and anchor the most interesting topic conversation.
Simply put, if you're a brand owner and you work in China you need this. Your team needs to know what to do when a crisis hits and they need to act fast. Speed, as we know from experience, is of the utmost importance.
Both big and small brands need a crisis playbook but the bigger and more well known your brand is, the more urgent it is to have a structured procedure and a known set of actions and processes in place.
WHY DO YOU NEED PR CRISIS PLAYBOOK?
By creating your very own China digital crisis playbook you'll also get clarity on what your greatest threats are and how to react to them. You'll get insights, generate ideas, analyze case studies and become familiar with best practices. We can also do team training to make sure it's workable in reality. 
You'll learn:
Which areas are your greatest threats in China
How you can address these areas on various digital, social media and ecommerce platforms
How to communicate organizational pivots in a time of crisis
Best practices for short video platform crises, livestreaming crises, and what to do on other emerging channels in China
Best practices for managing executive communication
How to create a pre-written response for major crises on each channel that can be quickly modified and deployed
How to put together a list of emergency contacts and much more.

WE CREATE IMPACT
Our team is reliable and results focused.

WE ARE YOUR TEAM
We are extension of your team. Always here to support.

WE ARE OUTSTANDING
We provide the best quality possible for achieving results.

Identify target consumers, understand their demands and get ahead of possible future trends, with Alarice's research team. We'll help you to convert insights about your consumer personas into actionable strategy.

Identify target consumers and understand their demands and possible future trends, with Alarice's research team. We'll help you convert insights about your consumer personas into actionable strategy.

We help you to localize messages, strengthen your brand image and reach out to target audiences through Chinese social media.

We help you to establish goal-specific social marketing campaigns and fruitful collaborations with Chinese KOLs and influencers.

We provide an all-round advertising solution to help you reach your target audience as well as get more traffic and leads.

Get an overview of your competitors' social media and e-commerce performance and carve out your place in China's market.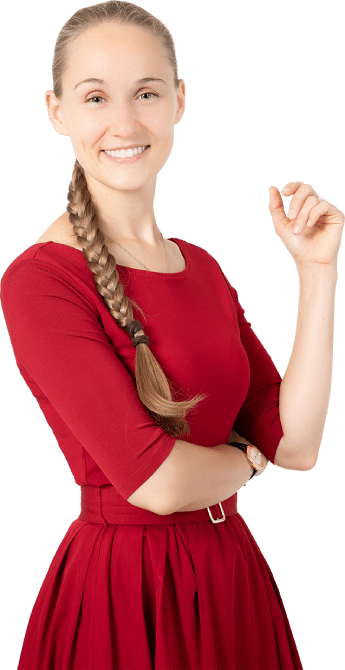 Ashley Dudarenok is a China digital marketing expert, serial entrepreneur, masterclass facilitator, keynote speaker, bestselling author, vlogger and podcaster. She's also a LinkedIn Top Voice in Marketing, Holmes Report Asia Pacific Top 25 Innovator and has been a member of JD's Global China Experts Group. She's the founder of digital marketing consultancy ChoZan digital marketing agency Alarice.
As a keynote speaker, Ashley has spoken at over 100 events across the globe for companies like BMW, Disney, Shangri-La, Deutsche Bundesbank, Richemont and TEDx. She's also given lectures at HKU Space and done talks at the China Business Centre of Hong Kong PolyU  and the National University of Singapore Business School.
A regular media contributor, Ashley has appeared in The SCMP, Forbes, The Wall Street Journal, China Daily, Inside Retail, Jing Daily, Technode, CNBC, Wired, Huffington Post as well as interviews on The BBC, CGTN and more.
CLIENTS WE HAVE WORKED WITH
" Prior to the launch of our new ship DREAM CRUISE we needed to tap into the younger Chinese audience. Alarice was a great partner to give us clarity of who they are and how to attract them! We had a very meaningful collaboration, indeed. "
" Alarice helped us create a comprehensive marketing research and strategy for China. The insights are extremely helpful and we are now ready to tackle China. Thanks Alarice team for the great work! "
" Ashley, you're "living the Disney brand"! Thanks for the amazingly insightful, high-energy and entertaining strategy workshops! "
READY TO ORDER YOUR CHINA PR CRISIS PLAYBOOK? GET IN TOUCH NOW!