HEALTH AND FITNESS
INDUSTRY GUIDE
China's fitness appetite is growing as fitness becomes the new lifestyle. Take advantage of live streaming opportunities by cooperating with fitness and health KOLs.
Health And Fitness Marketing In China
Market size
The scale of China's health market, including pharmaceutical distribution and retail, medical services, consumer health care and other sub-categories, has reached 13 trillion yuan, and has developed rapidly in the past 8 years, with 13% growth in market size compared to last year. It's become the second largest market in the world.
The sports and fitness market has great potential and has maintained an average annual growth rate of 11.2% since 2019. It's expected to reach 4.67 trillion yuan by 2023.
National health focus
Chinese people are keen to maintain the progress they've made in terms of living standards and are investing time and money in health protection. The National Bureau of Statistics revealed that per capita expenditures on health care were 2,115 yuan, an increase of 14.8%.
From 2016 to 2019, the number of people participating in physical exercise increased from 406 million to 428 million. The state has continued to promote national fitness programs and the number of people engaging in sports is expected to reach 560 million by 2030. Increased health awareness has also boosted interest in healthy eating, with more than half of consumers choosing healthy food when shopping online. Sales of products related to better nutrition increased 35%, fat reduction items rose 15% and products to improve fitness and muscle gain increased 20%.
Going online and digitizing
In the past year, more than 230 million people have used online fitness apps. In August 2021, monthly active users reached 235.73 million. As people attach more importance to health and sports, the functions of sports apps and smart equipment are gradually improving. 
Live streaming e-commerce and professional content platforms have become important windows for new health consumption, bringing brand-new health goods and professional health knowledge to consumers. The annual compound growth rate in new health consumption categories on Taobao Live, including health food, nutritional supplements, health home appliances and sports equipment, is as high as 325%.
Government policy
In 2018, policies entitled Guidelines on Promoting the Development of the Internet and Healthcare were issued to accelerate the digitization of the healthcare sector and to promote information sharing. Then, in 2020, The General Office of the State Council of China issued a paper called Opinions on Strengthening the Construction of National Fitness Facilities and Developing Mass Sports, which clearly proposed the integration of the internet and fitness options. With this support and promotion, the digitized, intelligent, diversified fitness era is coming.
Popular categories
Sports related categories with high year-on-year growth:
Fascia guns +300%, Shoulder and neck massage machines +253%, L-carnitine +69%, Treadmills +52% and protein powder +41%.
High growth health food categories:
wolfberry +355%, donkey-hide gelatin +232%, multivitamins +40% and lutein +34%.
User distribution
Gender distribution:Of those who exercise and play sports regularly, 59.8% are men and 40.2% are women. 
Age distribution:Most fitness enthusiasts were 25-44 years old, with this age bracket making up more than 70% of this group.
Education distribution:37.8% of fitness lovers have a bachelor's degree and 9% have a master's degree or higher. This is significantly higher than average.
Occupation distribution: White-collar workers accounted for the highest proportion of health and fitness lovers at 45.6%, followed by students at 16.6%. 
Income distribution: Those with middle and high incomes of more than 6K accounted for more than 70% of health product consumers. People who earn over 20K RMB pay much more attention to sports and fitness.
Regional distribution: More than 50% of fitness lovers live in first-tier, new first-tier and second-tier cities. Beijing, Chengdu, Shanghai and Chongqing have the highest concentration of fitness and health enthusiasts. 
Marital status: More than 60% of health consumers are married. Pregnant mothers and parents of young children pay more attention to sports and fitness. It's likely they want to increase their chances of having a healthy child and increase their stamina so they can easily play games and sports with their children.
App and platform usage: Sports and fitness enthusiasts have obvious preferences for convenience. They use office management software, chat and social networking platforms and smart device apps. Delivery and logistics app Cainiao is popular with fitness fans as they often need to buy sports equipment and other items online.
Strategies for effective marketing of health and fitness products
Consumer scene expansion: Online and offline integration to create a new fitness ecosystem
Up to 87% of online fitness fans were users of offline fitness services. Fitness apps and social apps allow fitness live streaming, fitness entertainment content and customized service modes, which are performing very well. 
Successful marketing through fitness apps like Keep and content on social sharing apps like Zhihu, Red, Weibo and others, have become the key to the sales of health and fitness products. 
We provide one-stop social media services for brands, from strategy development and social media marketing (SMM) execution to support services and planning for content, influencers, campaigns and events to help brands, whether they're already in the market or starting from scratch, to achieve success on Chinese social media.
Customized intelligent fitness products for diverse needs
There are new demands that are getting a lot of attention from consumers at the moment like postpartum recovery, science-based fat reduction, intelligent exercise guidance and sports injury rehabilitation. 
Databases that help users monitor their health status and improvements at any time are also quite popular at the moment. They can be used in multiple scenarios related to health, fitness and motion data and they can also be integrated with intelligent fitness devices.
We provide practical China strategy advice tailored to your brand. We're on the cutting edge of best practices and know which platforms suit which brands and which situations best. With over 140 China Marketing Circle (CMC) members worldwide, we have the latest information on consumer and industry insights.
Cooperate with fitness and health KOLs to grab live streaming opportunities
By working with reliable, professional KOLs/influencers that user communities trust, brands can improve their brand recognition and increase traffic or sales. 
For example, this year, Taobao streamers 万茜 (Wan Qian) and 烈儿宝贝 (Lie Er Baby) did a live stream on Tmall's health care channel. They shared health information and featured health-related products. More than 5 million people watched the whole live stream and more than 27,000 products were sold in a couple of hours, achieving amazing performance. 
Our team is experienced at finding, auditing and liaising with KOLs/influencers, setting up live stream events and content development. We do our due diligence and are careful to choose influencers that match your brand and your target audience. 
Building a healthy lifestyle community through private traffic
Through WeChat mini program promotion, and content related to healthy diets, scientific sport knowledge and other topics, the brand can build a community and strengthen its brand recognition. 
WeChat is the king of social media platforms in China and a key pillar of private traffic. By sharing useful content and knowledge and strengthening interactions with users, brands can build their private traffic that is invaluable for collecting user information, feedback, improving products, testing concepts, and building user loyalty. 
We're social media experts with plenty of experience and expertise in setting up WeChat and other social media accounts from scratch, creating and implementing social media strategies, executing campaigns, managing communities and creating content, including copywriting and design, to help you achieve success.

WE CREATE IMPACT
Our team is reliable and results focused.

WE ARE YOUR TEAM
We are extension of your team. Always here to support.

WE ARE OUTSTANDING
We provide the best quality possible for achieving results.

Our China marketing research and strategy team gives you a detailed framework that will allow you to start and grow your business in mainland China

We help you to localize messages, strengthen your brand image and reach out to target audiences through Chinese social media.

We help you to establish goal-specific social marketing campaigns and fruitful collaborations with Chinese KOLs and influencers.

We provide an all-round advertising solution to help you reach your target audience as well as get more traffic and leads.

Get an overview of your competitors' social media and e-commerce performance and carve out your place in China's market.

Identify target consumers and understand their demands and possible future trends, with Alarice's research team. We'll help you convert insights about your consumer personas into actionable strategy.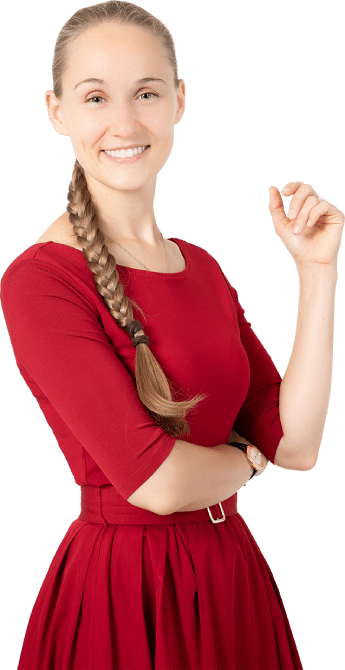 Ashley Dudarenok is a China digital marketing expert, serial entrepreneur, masterclass facilitator, keynote speaker, bestselling author, vlogger and podcaster. She's also a LinkedIn Top Voice in Marketing, Holmes Report Asia Pacific Top 25 Innovator and has been a member of JD's Global China Experts Group. She's the founder of digital marketing consultancy ChoZan digital marketing agency Alarice.
As a keynote speaker, Ashley has spoken at over 100 events across the globe for companies like BMW, Disney, Shangri-La, Deutsche Bundesbank, Richemont and TEDx. She's also given lectures at HKU Space and done talks at the China Business Centre of Hong Kong PolyU  and the National University of Singapore Business School.
A regular media contributor, Ashley has appeared in The SCMP, Forbes, The Wall Street Journal, China Daily, Inside Retail, Jing Daily, Technode, CNBC, Wired, Huffington Post as well as interviews on The BBC, CGTN and more.
CLIENTS WE HAVE WORKED WITH
" Prior to the launch of our new ship DREAM CRUISE we needed to tap into the younger Chinese audience. Alarice was a great partner to give us clarity of who they are and how to attract them! We had a very meaningful collaboration, indeed. "
" Alarice helped us create a comprehensive marketing research and strategy for China. The insights are extremely helpful and we are now ready to tackle China. Thanks Alarice team for the great work! "
" Ashley, you're "living the Disney brand"! Thanks for the amazingly insightful, high-energy and entertaining strategy workshops! "
Gen Z in China are less interested in live sports, preferring to spend more time watching sports content on social media, especially on platforms like Douyin. In addition to mainstream platforms such as Wechat and Weibo, we also have marketing planning, content operation, social media campaigns and comprehensive supplementary services on niche but popular fitness platforms such as Keep. As an online software with fitness guidance functions,Keep is gaining popularity among the younger generation. Contact us to get more information.
For sports related products, intelligent and digital sports equipment, as well as some fitness related nutritional supplements, and post-exercise massage equipment have good market performance. Our research team can provide you with more comprehensive sports industry social listening. We can track mentions and conversations related to your brand on the platform and then analyze them for insights to identify opportunities for action. When it comes to you and your competitors, we don't just think about the numbers, we think about the social media sentiment behind them. Schedule a call with us to gain more industry insights.
We can see that after the epidemic, the rising consciousness of sports and leisure in China is more obvious. Consumers are more concerned about health because they stay at home longer. Online sports applications such as Keep have become popular. As the offline sports industry was hit hard in 2020, the closure of some public sports, fitness venues and the suspension of events still caused the growth of the overall health and fitness market to slow down. However, outdoor sports, such as camping and mountaineering, are popular in related market segments with less venue constraints.  Our China marketing research and strategy team gives you a detailed framework that will allow you to start and grow your business in mainland China. Please contact us to know more information.
READY TO ORDER YOUR CHINA STRATEGY? GET IN TOUCH NOW!