MAFENGWO GUIDE
Mafengwo is a social-travel platform most frequently used by Chinese young generations. With this guide, you'll learn the beneficial business features of this platform and how it can fit into your marketing strategies.
MAFENGWO MARKETING AGENCY
Mafengwo is a leading travel platform launched in 2006. It helps 120 million travelers monthly and is considered the travel Bible of the young generation. It offers plenty of user-generated tourism information and reservation and booking services for entertainment, transportation, hotels, tourist attractions and catering establishments. The platform covers over 60,000 travel destinations globally for self-guided travelers.
Hundreds of millions of Chinese travelers have provided information on the platform. Based on this accumulated content and AI, Mafengwo provides individualized tourist data for global tourism companies offering diverse tour experiences. This unique business model, content-driven customer acquisition, can match supply with demand efficiently and bring suppliers more accurate orders, thus increasing conversions and profits.
Mafengwo benefits from the core strength of content + business + big data that helps the platform understand user preferences and make complicated travel decisions simpler and more efficient.
MAFENGWO'S UNIQUE BUSINESS MODEL
Mafengwo is a social platform, where its users follow each other and share their journeys, travel guides and recommendations. Users with similar travel interests build tight social networks. Mafengwo has more than 130 million accounts, 100 million monthly active users and 16 million comments. The platform's large volume of user-generated content means that it's obtained a huge amount of travel data over the years. By analyzing search histories, sharing, and favorites, Mafengwo's system can determine the destinations, travel methods and consumption habits of its users, and suggest the best hotels, scenic spots, and restaurants for them and target users quite accurately.
Mafengwo is also a travel-e-commerce platform. After information efficiently reaches users, they can complete transactions in a closed-loop on the platform. This encourages repurchases and helps businesses promote with greater accuracy. The director of a travel agency which makes customized trips to Yunnan and Sanya on Mafengwo mentioned that about 40% of the company's orders come from this platform, with a monthly turnover of about 500,000 yuan.
Mafengwo's core competitive advantage is that it integrates user-generated content, tourism data and e-commerce all on one platform. Continuously accumulating and mining this data enables it to integrate global OTAs, hotels, homestays, and local travel agencies and provide high-quality service to hundreds of millions of Chinese consumers.
Find out more about advertising on Mafengwo or account registration on the platform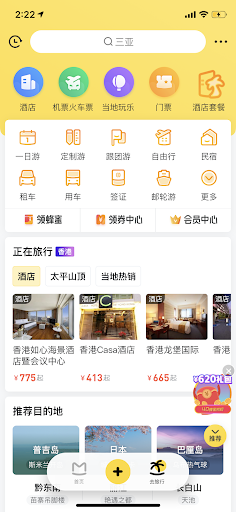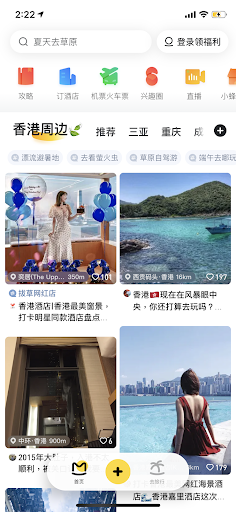 HOW TO EFFECTIVELY LAUNCH MARKETING CAMPAIGNS ON MAFENGWO
Brands can do content marketing and influencer marketing by cooperating with KOLs (influencers) who have a large number of fans on the platform. Eligible KOLs can be invited to experience your venue or products and then publish high-quality travel guides called 'Master Travel Notes' or make short videos. These guides can be entitled to privileges such as higher rankings on search results pages and being recommended to users for download enabling them to get useful information while improving brand favorability and offline conversions.
Another marketing strategy is to customize Brand Day. This is a featured theme in Mafengwo that shows ads to all users and quickly expands brand awareness. An influential example is Durex's collaboration with Mafengwo. Mafengwo redesigned its startup page and homepage for Durex so that the brand got full traffic exposure on the platform. In addition, Durex launched an exclusive travel set. Its Yellow Mystery Boxes contained Durex products and urban travel guides for five cities. The total marketing exposure for the campaign was around 100 million, Mafengwo's WeChat index ranking increased by 292%, while 23,800 mystery boxes were snapped up in just over 4 days, bringing 6.4 million pageviews to Durex's JD.com online store.
Get in touch with our experts if you want to learn more about kickstarting your brand's marketing on Mafengwo.
BIG DATA AND AI ENABLE PRECISE TARGETTING
Differentiation in the travel needs and demands of individual travellers is a challenge for the tourism sector. How to deeply understand and meet the individual needs of tourists is a key issue in tourism development. Mafengwo has analyzed the overlapping layers of interests among its users and can precisely market to them based on interests like diving, shopping and travel photography. This increases brand attention and brand value and enables brands to target potential customers with the help of big data.
YOUR MAFENGWO MARKETING AGENCY
As a leading travelling platform, Mafengwo is certainly one of the main platforms for companies in the hospitality sector. By working with our agency, you can be sure that:
Our experts work closely with the Mafengwo internal team and often know of new functions and updates first. 
Alarice will develop a practical marketing calendar and effective marketing strategy for your company. Our team has been working with Mafengwo since 2018 and has accumulated experience and data from different industries that enables our agency to act effectively on the platform.
Alarice guarantees fast, smooth communication with Mafengwo's internal teams. As an experienced Mafengwo marketing agency, we're very aware of Mafengwo's features and platform campaigns. 
Alarice will assign a personal account manager, who can explain Mafengwo, including the platform's users, different advertising functions and the workflow of its KOLs (called Fengshou). Our understanding and experience enables us to select the best package to achieve your brand's advertising outcomes.
Find out more about our social media marketing services.
For each KOL you would like to hire, you can use a platform to predict the ROI of your campaign, by analysing the historical data. While it's not easy, note that our in-house experts and MCN network can help you.
Sure. The official  account is specially customized for the brand users. After official certification by Mafengwo, a blue icon will be added next to the user name and the brand users can use all functions for free.
It depends on your marketing goals, budget and business. We will communicate with you comprehensively to learn more about your needs, and then conduct the market research to craft the proper marketing strategy for you.
BOOK YOUR FREE CONSULTATION NOW!