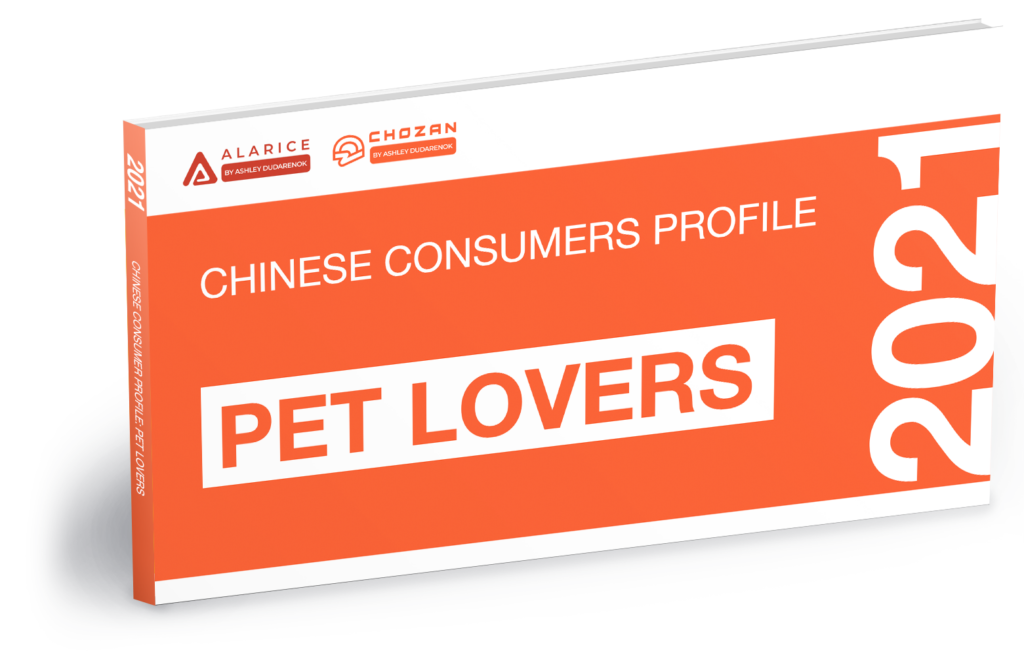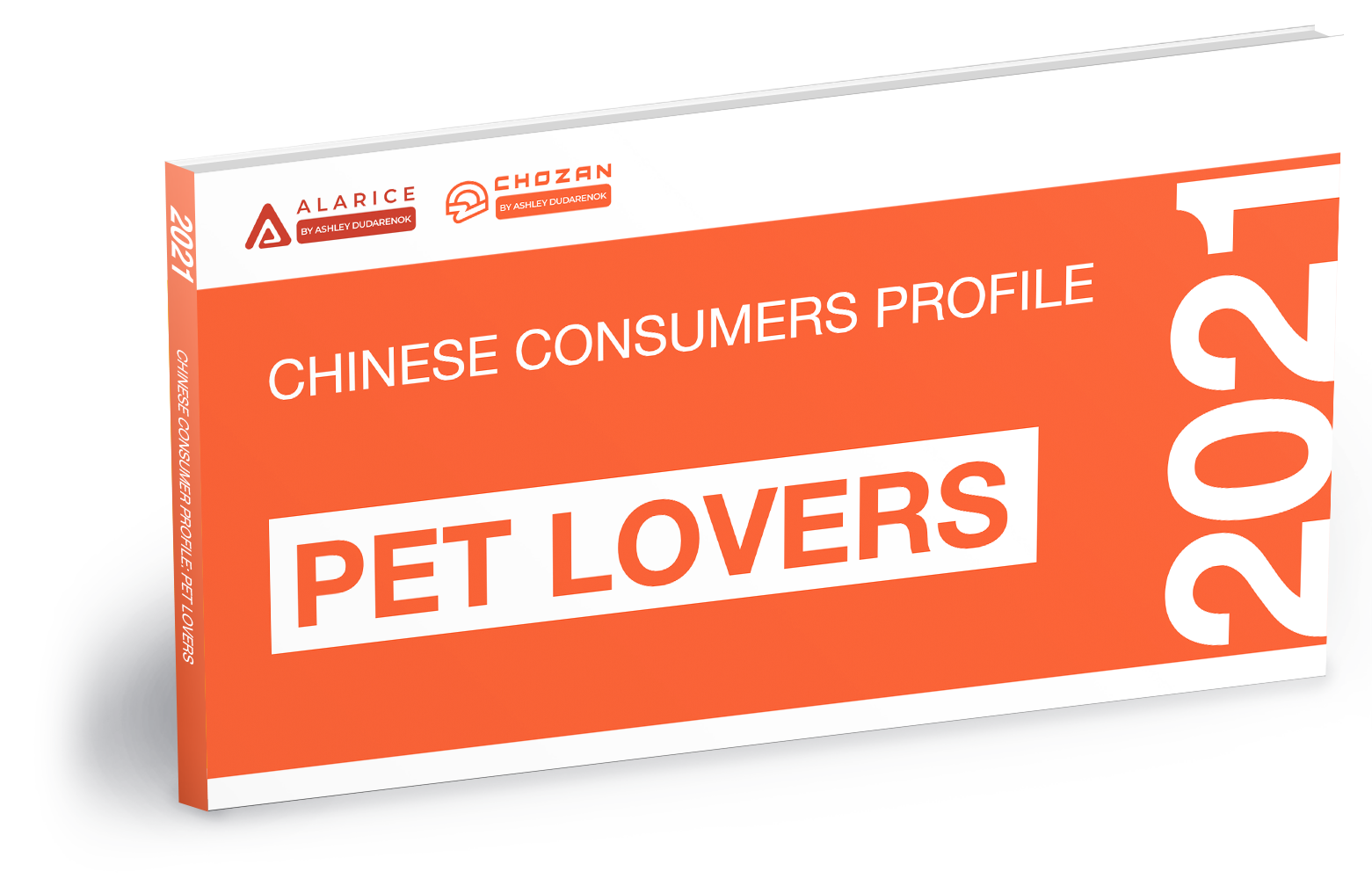 Chinese Consumers: Pet Lovers
This is a 70+ pages comprehensive report on China's pet industry providing substantial insights on the market, consumers, social media and e-commerce aspects. The Alarice team has compiled this report so marketers and businesses can have a thorough understanding of China's pet economy and enter the market for success.
China pet market insights
Pet lovers consumer insights
Rising pet products: necessary spendings
Pet products: upscale spendings
Digital platforms for pets: WeChat, Weibo, Douyin, Kuaishou, Bilibili, Boqii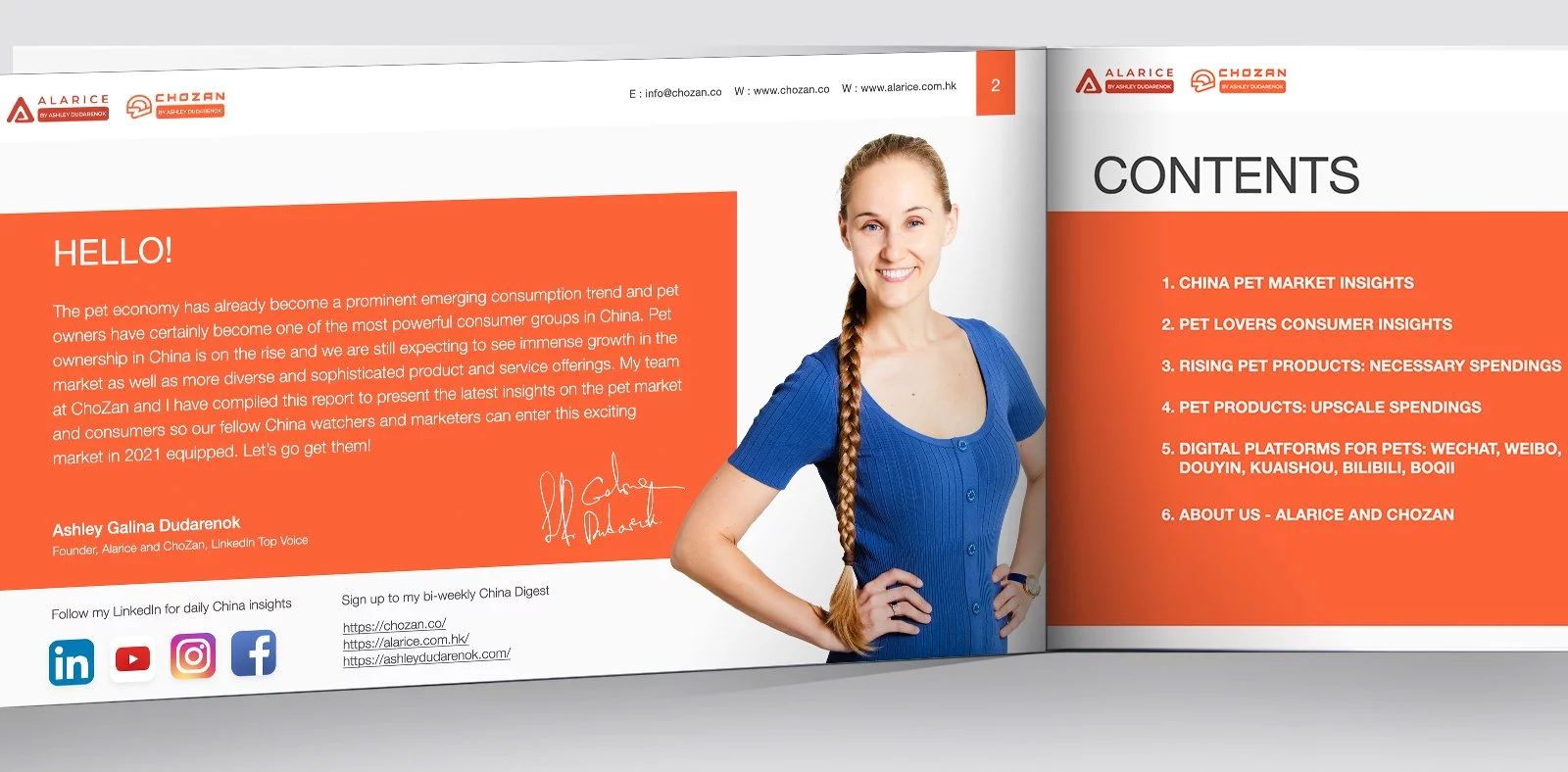 The China's Pet Lovers report is the second instalment of Alarice's consumer-focused reports. 
The pet economy has already become a prominent emerging consumption trend and pet owners have certainly become one of the most powerful consumer groups in China. Pet ownership in China is on the rise and we are still expecting to see immense growth in the market as well as more diverse and sophisticated product and service offerings.
The status of pets have long evolved from "watchdogs" to "family members". Pet owners have an increasingly strong sense and perception to maintain the wellbeing of their pets. While pet food may still account for the majority of growth in the market, sectors such as pet healthcare and services are on the rise and already welcoming considerable growth. To help businesses and marketers grasp the exciting opportunities in this booming market, Alarice team has prepared a 70+ pages insights report on China's pet economy. This report covers insights on China's pet market and consumers as well as the performance of various promising pet products on major e-commerce platforms and pet content on a few major social media platforms such as WeChat, Weibo, Kuaishou, Douyin and Bilibili. This report will give you a comprehensive overview on Pet Lovers, one of the most promising Chinese consumer groups that brands and companies need to pay more attention to in 2021. We are excited to help western brands succeed in China, contact us if you have any China related questions. 
Download Alarice's Report: Pet Lovers to be equipped with the latest knowledge now.
Ashley Dudarenok is a China marketing expert, serial entrepreneur, global keynote speaker, 3 time bestselling author, vlogger, podcaster, media contributor and female leadership spokesperson. She was recognized as a LinkedIn Top Voice in Marketing in 2019 and chosen as an Asia Pacific Top 25 Innovator by the Holmes Report. She is the founder of China-focused social media agency Alarice and China insights and training company ChoZan. Ashley is an active supporter of women in leadership and business and is the creator of the self-development and mentorship program FIRE🔥.
Natalia Drachuk is Marketing Director at Alarice and ChoZan. For the last 5 years at Alarice, Natalia develops global marketing strategies and social media plans.
Jacqueline Chan is Project Director at Alarice and ChoZan. She is a Chinese consumer and social media marketing expert with over 5 years of experience leading digital marketing and training projects in China
Alarice's service and resources will increase your expertise about the Chinese market, Chinese consumers, Chinese social media, KOL/influencer marketing and China's technology landscape. This includes: