LUXURY INDUSTRY GUIDE
China is one of the strongest and most dynamic markets for luxury goods.During the pandemic China was the only luxury market showing growth.
Luxury Goods Marketing in China
Market size
China is one of the strongest and most dynamic markets for luxury goods. In 2020, when the pandemic was deeply affecting the world, China was the only growing luxury market. Consumption growth in China was far higher than anywhere else, with sales of nearly 350 billion yuan, an increase of 48% compared with 2019. By 2025, China is expected to contribute 40% of global luxury sales, providing a strong base and sustainable driving force for global luxury consumption.
A female-powered market
Women account for a higher proportion of China's duty-free market than men, making up more than two-thirds of consumers. This is especially so for young consumers aged 13-35. However, male luxury consumption is becoming more mature and the growth rate of advanced consumers is faster. The number of male consumers who buy multiple brands (five or more) doubled year on year. The growth rate is much higher for this consumer group than for entry-level consumers who buy only one brand a year.
Overseas luxury goods consumption is now done from home
Due to the pandemic, overseas travel is blocked and the logistics of overseas purchases are more complicated. The trend of luxury goods consumption being done within China has been significant, and domestic purchases accounted for 70%~75% of Chinese consumers' global luxury consumption in 2020. 
This has also led to a surge in online luxury sales channels. The online penetration rate for the luxury beauty category is the highest at 41%, followed by leather goods at 12%. Jewellery and lifestyle products also have about 10% online penetration.
The lower tier city market 
There's real, visible, new consumer demand in lower tier cities, sometimes referred to as the "sinking market" in Chinese, and the share of second and some third tier cities with luxury consumption capacity is increasing. On the demand side, third and fourth tier cities have room for future consumer growth. Searches for fashionable leather goods on Baidu have grown 67% in third tier cities and 62% in fourth tier cities in the last three years.
Favourite category
In the fashion leather goods sub-category, hand bags are the absolute main star category. Meanwhile, footwear is the most significant growth opportunities category. Bags accounted for 70% of searches on China's largest search engine's search index, while shoes saw a 45% increase in searches from the same period last quarter. From the perspective of category segmentation, opportunity products in addition to focus on some popular styles and grass single products, basically corresponding to the top flow of the popular products of each brand.
Chinese respondents for the most buying luxury brands
Chanel 29%, Hermes 11%, Gucci 9%, LV 9%, Dior 9%, Armani 3%, Coach 2%,
Prada 2%, Rolex 2%, Bulgari 2%, YSL1%, Givenchy 1%, Cartier 1%.
Consumption scene
Both gift giving to self and others, so the holiday-driven consumption can not be ignored, but different festivals have different categories of demand. Bags tend to be important moments between lovers, such as 520, Chinese valential and Spring Festival, which are the peak period of bag giving, while suits tend to be given to family members, and scarves are the most frequently bought goods for self giving. It is worth noting that consumers aged 25-34 and in first-tier cities have a more prominent demand for bags on social occasions.
Young and middle-aged are the core users of luxury goods
24-40 years old are the main core group of luxury goods. The average amount spent by users aged 18-24 increased by 25% compared with last year, while those aged 25-34 increased by 22%. At the same time, Chinese young people are more receptive to new styles and styles. Mature consumers pay more attention to practicality and texture, and the demand for 'silk scarves' and' coats' is significantly higher than that of young people. The change of the search share on the search platform is positively correlated with the change of per capita consumption amount, indicating that the demand trend of Chinese consumers is closely related to consumption behaviour.
Regional differences among Luxury consumers
Urban agglomeration in the Yangtze River Delta is the top priority of luxury consumption in China (accounting for 21.25% of the national total), but its growth rate is no longer superior to that of other regions. The second is the Pearl River Delta city cluster. It is worth noting that Chengdu and Sichuan City cluster (up 16.73%) and Beibu Gulf City cluster (up 56.98%) have a significant growth rate of new users in southwest China. Brands can enhance brand experience to meet the surging demand of users in regions where high-tech users are growing.
Online is an important feature of Chinese consumers
Since last year, the proportion of consumers who buy fashion leather goods online and offline has been basically equal, and the proportion of pure online purchase paths has reached 31%. Advertising information of digital media plays an important role in key purchase decision points of both online and offline consumption. Redirecting sales to stores or online is key to improving consumer sales conversion.
Strategies for effective marketing in luxury industry
Focus on opportunity markets
While the luxury market in China is clearly young, the demand and spending power of men in the fashion leather goods market, which was generally considered to be dominated by women's economy over the past decade, has been rising in recent years. For brands, brand education for both young people and male consumers needs to be strengthened. At the same time, the sinking of luxury consumption is now in the second and third tier, but the speed of consumption is not as fast as the speed of demand, which reveals that brands need to speed up channel construction to meet the new demand.
Differentiated marketing layout
Pay attention to holiday differences. With 520, Chinese Valentine's Day, Christmas and Valentine's Day as the main demand festivals, the search volume of luxury goods increased significantly, but there was a big gap in the categories that drove the search increase. Brands need to pay more attention to specific opportunity categories. At the same time, the demand for shoes is concentrated in spring and summer, especially the demand in the second quarter is significantly higher than other quarters, while the search peak of the garment category appears from November to the next February, Christmas + New year's Day + Spring Festival period.
Pay attention to regional differences: at the present stage, the development of the luxury market presents the characteristics of unbalanced regional development, which is mainly manifested as cold north, rising heat in the west and steady development in the southeast. At present, the key regions of the increment of China's luxury market are the second and third-tier markets in the southwest and the radiation areas of the core urban agglomeration.
Work with active interactive media
The era of effectiveness emphasises efficiency, and search media has unique advantages in showing the real needs of luxury consumers. No matter traditional search engine or emerging search platform, users' consumption intention is displayed through active search. Compared with the media that indirectly restores consumer demand through passive interaction such as browsing and clicking, the demand feedback of active interactive media is more direct and accurate, which also provides more guarantee for the accuracy of information feedback.
Full-chain marketing of mainstream platforms
More than 60% of consumers only rely on online information to make purchase decisions when buying fashion leather goods, so forming an online one-stop buying experience becomes the key to improve sales transformation. Brands can implement full-chain deployment from front-end drainage, to mid-end through accurate information seeking, and then to back-end transformation, especially in the mainstream ecological platform to strengthen the closed-loop experience, and small programs help brands accelerate the completion of strategic layout in each mainstream platform.
The strategic position of SEO marketing
As the media closest to the starting point of consumer demand, the brand can use the search engine to promote the growth of brand equity. Therefore, in the context of the rebalancing of media delivery, it is of strategic significance to strengthen the media marketing and operation of search engines and ensure the smooth flow of information between brand and effect marketing contacts.

WE CREATE IMPACT
Our team is reliable and results focused.

WE ARE YOUR TEAM
We are extension of your team. Always here to support.

WE ARE OUTSTANDING
We provide the best quality possible for achieving results.

Our China marketing research and strategy team gives you a detailed framework that will allow you to start and grow your business in mainland China

We help you to localize messages, strengthen your brand image and reach out to target audiences through Chinese social media.

We help you to establish goal-specific social marketing campaigns and fruitful collaborations with Chinese KOLs and influencers.

Identify target consumers and understand their demands and possible future trends, with Alarice's research team. We'll help you convert insights about your consumer personas into actionable strategy.

We provide an all-round advertising solution to help you reach your target audience as well as get more traffic and leads.

Get an overview of your competitors' social media and e-commerce performance and carve out your place in China's market.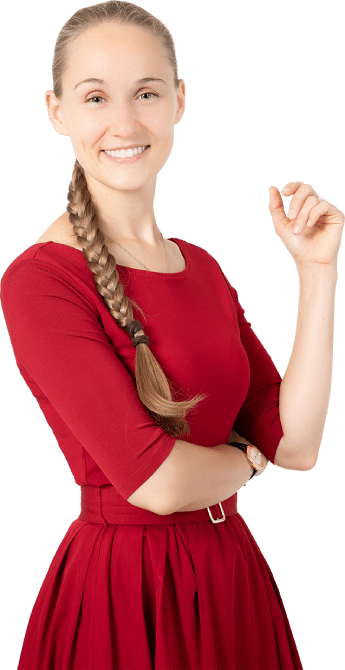 Ashley Dudarenok is a China digital marketing expert, serial entrepreneur, masterclass facilitator, keynote speaker, bestselling author, vlogger and podcaster. She's also a LinkedIn Top Voice in Marketing, Holmes Report Asia Pacific Top 25 Innovator and has been a member of JD's Global China Experts Group. She's the founder of digital marketing consultancy ChoZan digital marketing agency Alarice.
As a keynote speaker, Ashley has spoken at over 100 events across the globe for companies like BMW, Disney, Shangri-La, Deutsche Bundesbank, Richemont and TEDx. She's also given lectures at HKU Space and done talks at the China Business Centre of Hong Kong PolyU  and the National University of Singapore Business School.
A regular media contributor, Ashley has appeared in The SCMP, Forbes, The Wall Street Journal, China Daily, Inside Retail, Jing Daily, Technode, CNBC, Wired, Huffington Post as well as interviews on The BBC, CGTN and more.
CLIENTS WE HAVE WORKED WITH
" Prior to the launch of our new ship DREAM CRUISE we needed to tap into the younger Chinese audience. Alarice was a great partner to give us clarity of who they are and how to attract them! We had a very meaningful collaboration, indeed. "
" Alarice helped us create a comprehensive marketing research and strategy for China. The insights are extremely helpful and we are now ready to tackle China. Thanks Alarice team for the great work! "
" Ashley, you're "living the Disney brand"! Thanks for the amazingly insightful, high-energy and entertaining strategy workshops! "
The main consumers of luxury goods are divided into two age groups. On one side are Millennials who are more willing to accept new styles and designs, and on the other side are middle-aged  with good economic status. The average amount spent on luxury goods by 18-24 year olds increased by 25 percent year-on-year, while 25-34 year olds increased by 22 percent in 2021. Middle aged consumers pay more attention to the practicality and texture of luxury goods. At the same time, we are also aware of the young generation in China's second-tier and below cities and the Chinese male market to be tapped. Consumers in the sinking market are becoming more interested in luxury goods, while men are becoming more loyal. Our China market research and strategies provide you a shortcut to know your target audience well since we always put Chinese consumers at the core. Contact us to get more information.
Chinese consumers have a tradition of giving gifts during festivals, so it is important for brands to seize marketing opportunities during the holidays. We also offer the e-commerce festival marketing guides for your checking.Meanwhile, for the young generation of luxury consumers, we observe that their purchase drivers have evolved from a mirror reflecting their social status to fashion and taste. It even pushes the value of luxury goods towards self-realization and even value creation. Please contact us to know more about Chinese consumers.
As Chinese consumers pay more attention to how they are perceived by others in society, "Mianzi culture" as an important motivation for luxury consumption. As a result, conspicuous consumption by Chinese consumers is still on the rise. The epidemic has also prevented Chinese consumers from making overseas purchases and increased the logistics waiting time for overseas purchases.Driving continued growth in domestic luxury buying and demand is good news for luxury brands.Due to the complexity of Chinese culture itself, it is not easy to perfectly capture the preferences of Chinese consumers, and our China market entry and localisation service helps you access China's ever-changing market from scratch. Schedule a call to know more information.
READY TO ORDER YOU CHINA MARKETING RESEARCH? GET IN TOUCH NOW!