CHINESE BRAND AND PRODUCT NAMING SERVICES
We offer professional brand and product naming services, aiming at transmitting your brand's value and product characteristics to Chinese consumers.
Chinese Brand and Product Naming Services
As the second-largest economy in the world, China has seen an outstanding expansion in its consumer market over the decades and plenty of foreign brands have benefitted. This potential market attracts an increasing amount of foreign brands to target Chinese consumers. Before entering the China market, it is crucial to give a meaningful Chinese name for your brand and business. In this article, we will introduce a few tips for brand naming in China.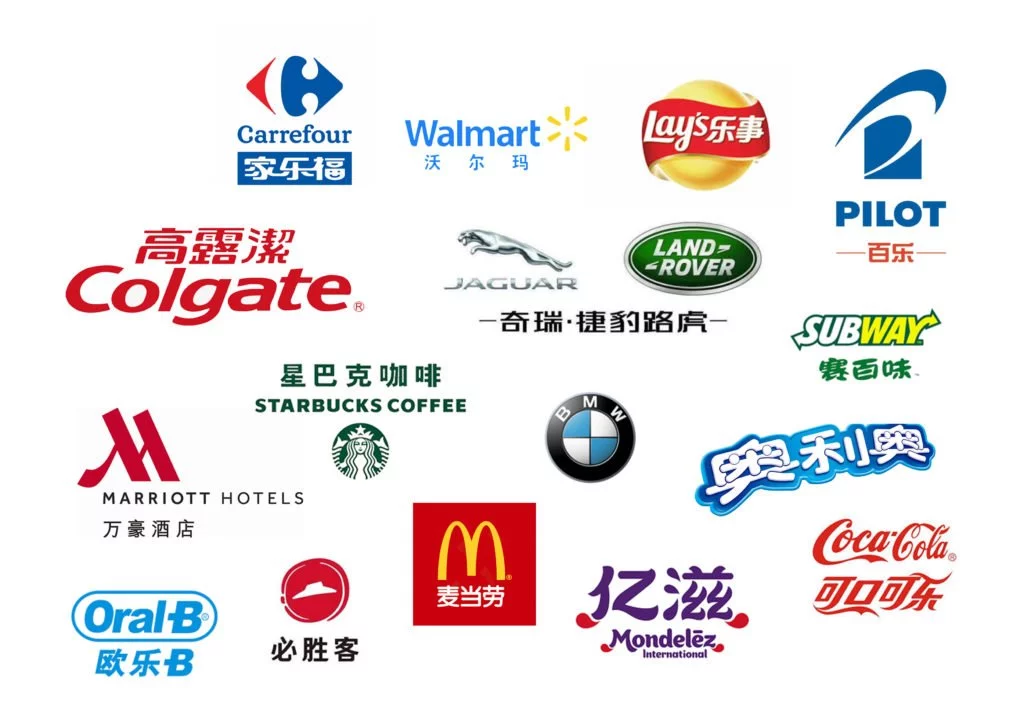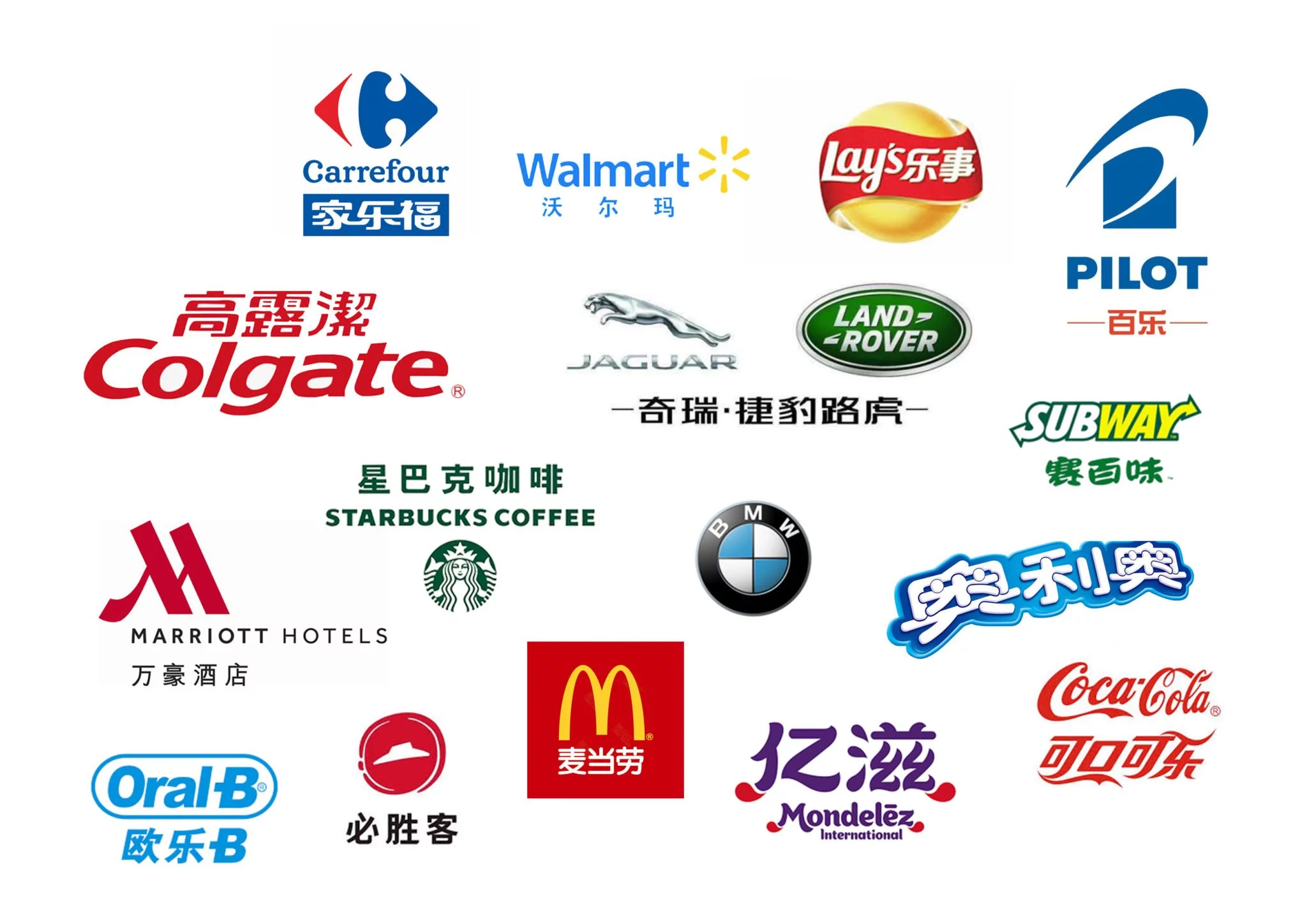 The importance of brand naming for China market
It is important to register for your trademark in China, so your business interests can be protected by Chinese law. After registration, the trademark rights are exclusive to your company and can be legally used in the China market. One of the principles of registration is that your trademark must be unique and are not similar to other ones in China.
Take Japanese retail company MUJI as an example. They hadn't registered for their trademark before they enter China. At the end of the day, MUJI was ordered to pay 626,000 RMB (US$89,000) and issue a public apology to Natural Mill (whose parent company Beijing Cottonfield Textile Corp owns a trademarked name used by Muji) after losing its appeal against an earlier court ruling on a trademark infringement. MUJI's case has highlighted the importance for foreign companies to put securing their rights in China at the centre of their branding strategy.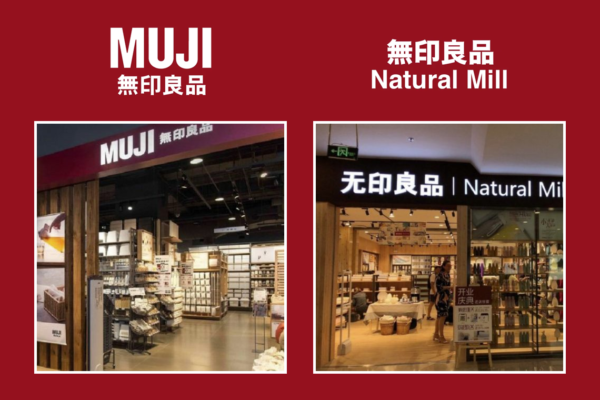 A unique and memorable brand name can be beneficial to SEO ranking with far less work, thereby reducing SEO costs. The more unique your brand name is, the less competition you will have on the search engine results page. Your brand website will show up on the top results page easier, and capture more website traffic from searchers. With a memorable name, your potential clients are more likely to identify and remember your brand and organically search for it in Baidu or other search engines.
Another value of brand name lies in a series of associations from the consumers, which is the basis of developing marketing strategies and building a brand reputation. In the China market, numerous commodities with different functions and usages dazzle Chinese consumers. However, an effective Chinese brand name can leave a good impression on these potential consumers and convey a positive message from the products' functions to the brand values. This can add to the brand appeal and stimulate a higher purchasing desire among consumers.
The characteristics of Chinese brand naming
Having a proper Chinese name for a foreign brand is the local embodiment of the brand's values and personality. This should be in line with Chinese consumers' culture, perception, values, habits, and it also needs to appeal to the Chinese. For example, BMW, one of the most popular car brands in China, has a Chinese name 宝马, which has two phonetics equivalent to B and M in English and also translates as the "treasured horse". Horses are positively perceived in Chinese culture and have a natural association and symbolism of speed and bravery. With the perfect naming and other localized strategies, BMW became popular among the targeted consumers in China. 


A hasty attempt in naming your brand may cause confusion among consumers, damage the brand image, and affect the promotion and development of the brand in the Chinese market. Common problems encountered include misquoting the Chinese culture and language, causing consumers to have negative associations. 
For example, a German beer named Warstenier, transliterated into 沃斯乐. The Chinese name does not convey any particular meaning but is pronounced similarly to "I'm dead" in Mandarin. As you can imagine, the launch of the brand caused poor customer feedback and hindered product sales. Another unfortunate example is Best Buy. The American electronics retailer adopted the Chinese name 百思买. Its Chinese name can be directly interpreted as "thinking a hundred times before buying" in Mandarin, which greatly differs from the original meaning of the brand as "the place for best finds". Chinese consumers, therefore, have an impression that products at Best Buy are of poor quality and they will need to be cautious before purchasing from them.
The Chinese language and culture are very sophisticated. When you are planning to name your business in Chinese, you will also need to pay attention to the restrictions and rules of the Chinese language. 
The entire Chinese character corpus comprises well over 20,000 characters, of which only roughly 10,000 are now commonly in use. Most Chinese words are made up of two or more characters, or morphemes for a more linguistically accurate term. These morphemes carry individual meanings in the Chinese language, which is very different from most western languages. If you want to give your brand's Chinese name some rich cultural connotations rather than simply transliterating the name from English, you need to give some careful consideration to the linguistic rules.
Why choose Alarice for your brand naming?
Chinese brand naming is both arts and techniques. The Chinese culture and language greatly differ from the ones from the West. You will need someone who truly understands the background in context to help you with your brand naming. Alarice can offer professional brand-naming services to make sure your brand value and product characteristics are not lost in translation.
To create an appropriate brand name for clients, Alarice will conduct market research and analyze the data comprehensively. It is essential to collect and analyze competitors' brand names to understand market trends such as targeted consumers' preferences and buying stimuli. Such researches help us to accurately define the target audience profile, so we can come up with the most educated and competitive names for your brand. We also conduct a trademark search to ensure your intended trademarks are still available in China, so you will not encounter any trademark infringement disputes.
We recently helped a sub-brand of Russian jewellery brand Alrosa to modify its Chinese brand name. The original Chinese brand name is simply a direct translation from Russian and does not contain any meaning in Chinese. We looked into the brand story and its core value and also checked the availability of the trademarks. After that, we conducted a small-scale market survey to collect feedback from consumers through questionnaires.
Alarice will closely communicate with our clients to have a full understanding of the company's culture. Over half of our team is from mainland China so we fully understand the China market and Chinese culture. We are confident our brand naming services can help you appeal to Chinese consumers and increase brand value in China. Get in touch with us today for more details!
ALARICE HELPS YOUR BRAND TO ENTERING INTO CHINA MARKET

WE CREATE IMPACT
Our team is reliable and results focused.

WE ARE YOUR TEAM
We are extension of your team. Always here to support.

WE ARE OUTSTANDING
We provide the best quality possible for achieving results.

Our China marketing research and strategy team gives you a detailed framework that will allow you to start and grow your business in mainland China

We help you to localize messages, strengthen your brand image and reach out to target audiences through Chinese social media.

We help you to establish goal-specific social marketing campaigns and fruitful collaborations with Chinese KOLs and influencers.

Identify target consumers and understand their demands and possible future trends, with Alarice's research team. We'll help you convert insights about your consumer personas into actionable strategy.

We provide an all-round advertising solution to help you reach your target audience as well as get more traffic and leads.

Get an overview of your competitors' social media and e-commerce performance and carve out your place in China's market.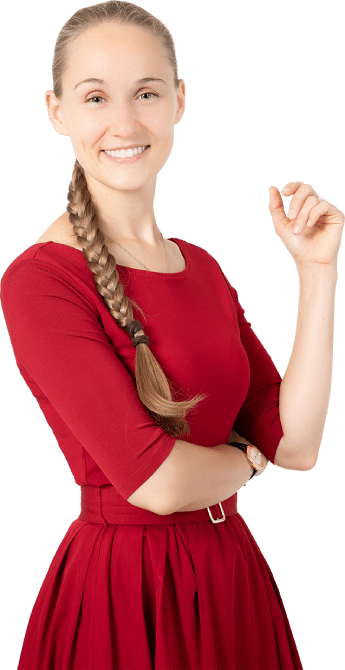 Ashley Dudarenok is a China digital marketing expert, serial entrepreneur, masterclass facilitator, keynote speaker, bestselling author, vlogger and podcaster. She's also a LinkedIn Top Voice in Marketing, Holmes Report Asia Pacific Top 25 Innovator and has been a member of JD's Global China Experts Group. She's the founder of digital marketing consultancy ChoZan digital marketing agency Alarice.
As a keynote speaker, Ashley has spoken at over 100 events across the globe for companies like BMW, Disney, Shangri-La, Deutsche Bundesbank, Richemont and TEDx. She's also given lectures at HKU Space and done talks at the China Business Centre of Hong Kong PolyU  and the National University of Singapore Business School.
A regular media contributor, Ashley has appeared in The SCMP, Forbes, The Wall Street Journal, China Daily, Inside Retail, Jing Daily, Technode, CNBC, Wired, Huffington Post as well as interviews on The BBC, CGTN and more.
CLIENTS WE HAVE WORKED WITH
" Prior to the launch of our new ship DREAM CRUISE we needed to tap into the younger Chinese audience. Alarice was a great partner to give us clarity of who they are and how to attract them! We had a very meaningful collaboration, indeed. "
" Alarice helped us create a comprehensive marketing research and strategy for China. The insights are extremely helpful and we are now ready to tackle China. Thanks Alarice team for the great work! "
" Ashley, you're "living the Disney brand"! Thanks for the amazingly insightful, high-energy and entertaining strategy workshops! "
READY TO ORDER YOU NAMING SERVICES IN CHINA? GET IN TOUCH NOW!