Chinese Brand and Product Naming Services
As the second-largest economy in the world, China has seen an outstanding expansion in its consumer market over the decades and plenty of foreign brands have benefitted. This potential market attracts increasingly foreign brands to target Chinese consumers. Before entering the China market, it is crucial to make a unique Chinese name for your brand. In this article, the characteristics and tips of brand naming in China will be introduced.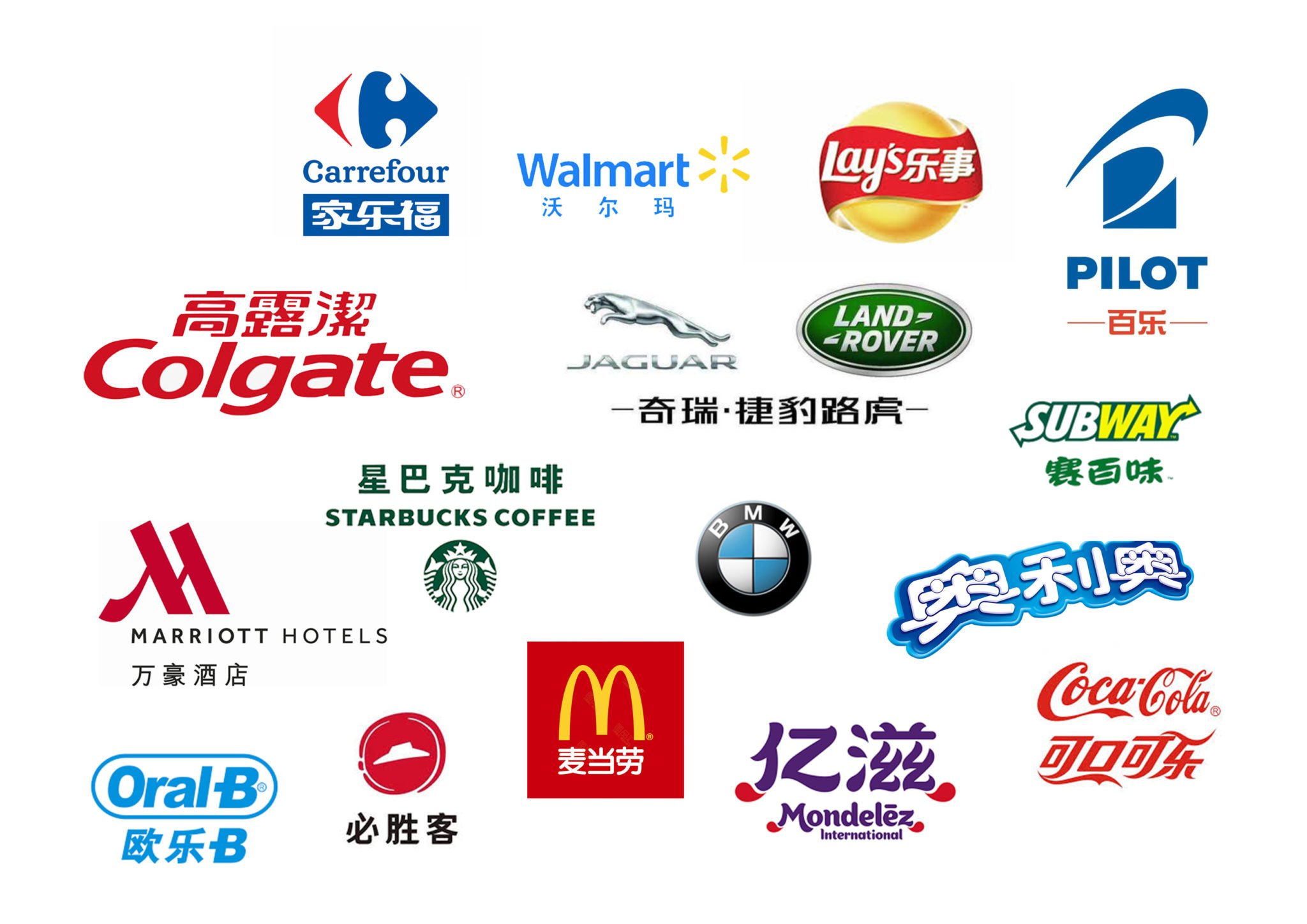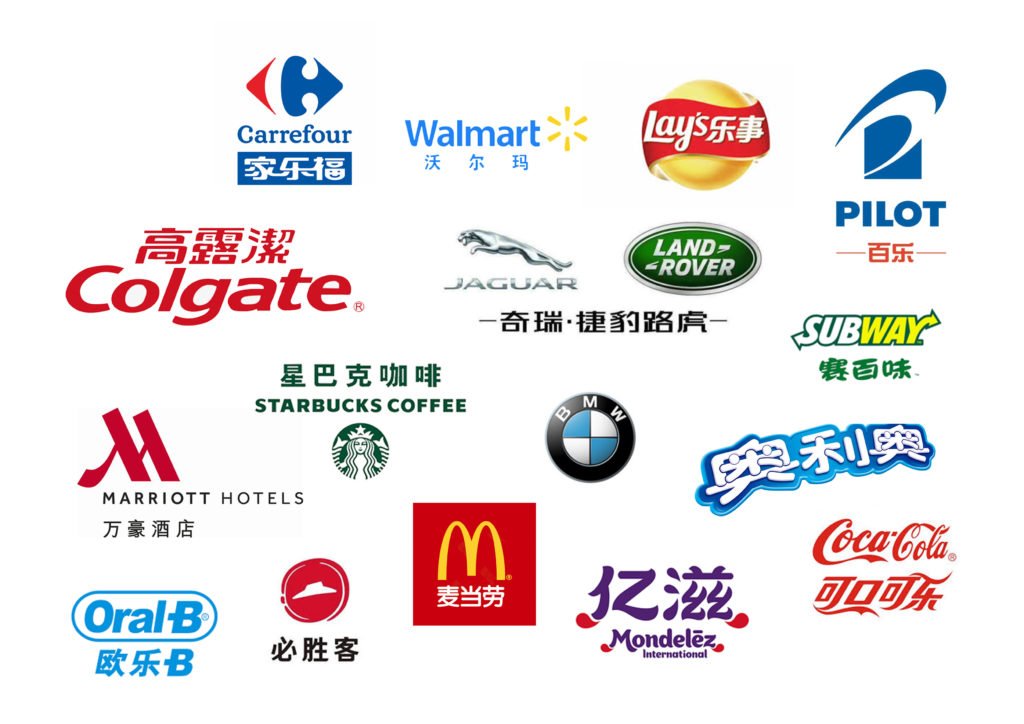 Importance of brand naming for China market
The top priority of brand naming is to allow the trademark to be registered in China, then your business interests can be protected by Chinese law. After registration, the trademark rights are exclusive to your company and can be legally available to use in the China market. One of the principles of registration is that the trademark must be unique and not similar to other ones in China. 
Look at the MUJI case. Since this Japanese retail company hadn't registered the MUJI trademark for goods such as towels and beddings in China primarily, it is reported to pay for trademark infringement of a Chinese company with a similar name MUJI Natural Mill. Therefore, registered brand naming can reduce potential infringement disputes.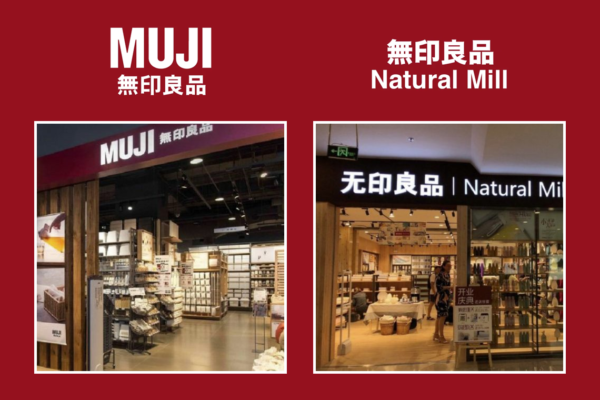 Also, a unique and memorable brand name can be beneficial to SEO ranking with far less work, reducing SEO costs. The more unique it is, the less competition you will have in the search engine results page, so the brand website is easier to be top of results, capturing more website traffic from the searchers. With a memorable name, these potential consumers are more likely to identify and remember the brand and then look for it in Baidu or other search engines spontaneously, bringing a virtuous cycle to SEO.
Another value of brand name lies in a series of associations from the consumers, which is the basis of making marketing strategies and building a brand reputation. In the China market, numerous commodities with different functions and usages dazzle Chinese consumers. However, an effective Chinese name can leave a good impression on these potential consumers and transmit the positive meaning from the products' functions to the brand's values, and thus they may identify the brand among diverse commodities and generate the buying desire.
Characteristics of Chinese brand naming
The proper Chinese name of the foreign brand is the local embodiment of the brand's values and personality, which can be in line with Chinese consumers' culture cognition, values, and associative habits, and then appeals to the Chinese. For example, BMW, one of the most popular car brands in China, has a Chinese name 宝马, which has two phonetics equivalent to B and M in English and also translates as the treasured horse. Horses have a positive meaning in Chinese culture, and it can be easily associated with a symbol of speed and bravery by Chinese consumers. As the perfect naming and other localized strategies, BMW became popular among the targeted consumers in China. 


On the contrary, hasty naming may cause confusion among consumers, even damage the brand image, and affect the promotion and development of the brand negatively in the Chinese market. Common problems are relative to Chinese culture and language taboo, causing consumers to have negative associations. 
For example, a German beer named Warstenier, transliterated into 沃斯乐 without any special meaning. Unfortunately, this name is pronounced similarity to "I'm dead" in Mandarin, which caused poor customer feedback and hindered product sales. Another example is Best Buy, an American electronics retailer, which owned a Chinese name 百思买. It can be translated as "Thinking twice before buying" in Mandarin, differencing from the original meaning of deserving to buy. However, Chinese consumers may interpreter it as bad quality and be cautious before buying in Best Buy.
In addition to the particularity of Chinese culture, Chinese brand naming is restricted by the regulations of Chinese linguistic. Modern Chinese vocabulary is mainly composed of disyllables. The main way of word formation is to synthesize morphemes, and each morpheme has its meaning, which is different from most western languages. If you want to give the Chinese name rich cultural connotation rather than simply transliterate the original name, you need to concern about each morpheme prudently.
Why choose Alarice for your brand naming?
Chinese brand naming is both arts and techniques. Since Chinese cultural and linguistic are different from Western's, it complicates the process of brand naming. Alarice can offer professional brand-naming services with various methodologies to your brand, aiming at transmitting the brand's value and product characteristics to Chinese consumers. 
To create an appropriate name for the clients, Alarice will conduct market research and analyze the data comprehensively. It is essential to collect and analyze competitors' brand names to understand market trends such as targeted consumers' preferences and buying stimuli. Such researches help us define the target profile, find out the differences between brand names, and then take the most competitive naming methods for your brand. We also conduct a trademark search to check whether the similar or same trademarks are registered in China, making sure the name is available in China market. 
We recently helped a sub-brand of Russian jewelry brand Alrosa modify its Chinese name. Since the original name is peculiar to the Russian language, direct translation hasn't any meaning in China. So we study about the brand and its core value and we found that is about the "Real jewerelly" and "Shine". 
Firstly, we found the words in Chinese related to "Real" and "Shine", and formed in line with the brand personality of the name. And we also check whether these names have been registered, or the similar pronunciation name in China right now. After that, we also conducted a small market survey on the three candidates selected, collected feedback from consumers through questionnaires and finally determined the brand Chinese name.
In cooperation, Alarice will also communicate adequately with the clients and have a full understanding of the company's culture. We have more than half team members from mainland China and we understand the China market and the Chinese culture. Our brand naming methodology is not only to translate the original name or transliterate it into characters that sound similar but combines characteristics of the brand and Chinese language, which helps to trigger the proper emotion with Chinese consumers as well as increase brand value. In the next phase, Alarice will conduct a survey to test Chinese consumers' reactions to the well-selected brand name and help to accomplish the first step before the brand entering into China market.
ALARICE HELPS YOUR BRAND TO ENTERING INTO CHINA MARKET
Create a Chinese name for your brand and product
Adapt your Western brand name for the Chinese audience
Translate and adapt your brand story and brand concept for China
MEET OUR FOUNDER
Ashley is a China marketing expert, serial entrepreneur, global keynote speaker, 3 time bestselling author, vlogger, podcaster, media contributor and female leadership spokesperson. She was recognized as a LinkedIn Top Voice in Marketing in 2019 and chosen as an Asia Pacific Top 25 Innovator by the Holmes Report. She is the founder of China-focused social media agency Alarice and China insights and training company ChoZan. Ashley is an active supporter of women in leadership and business and is the creator of the self-development and mentorship program FIRE🔥.
Ashley was a member of Alibaba's Global Influencer Entourage from 2017 to 2019, a member of JD's Global China Experts Group in 2018, and worked directly with a Tencent co-founder to conquer Western social media from 2017 to 2019. She runs the world's largest YouTube vlog about the China market, consumers and social media called Ashley Talks and is an author of three international Amazon bestsellers on China: Unlocking The World's Largest E-Market, Working with Bloggers, Influencers and KOLs and New Retail: Born In China Going Global.
Ashley is a global keynote speaker and masterclass facilitator. Her topics include Modern Chinese Consumers, Chinese Social Media Marketing, and China's New Retail and Technology. Since 2016, she has spoken at over 100 events across Asia, Europe, Australia and the Middle East. She has spoken to Coca Cola, Disneyland, BMW, IWC, Shangri-La Hotels and Resorts, Deutsche Bundesbank, Richemont, Li & Fung, Hang Lung Properties, Manulife, RISE, InvestHK, TEDx and others.
CLIENTS WE HAVE WORKED WITH
READY TO ORDER YOU CHINA STRATEGY OR CONSUMER RESEARCH? GET IN TOUCH NOW!
LOOKING TO TRAIN YOUR CHINA TEAM?