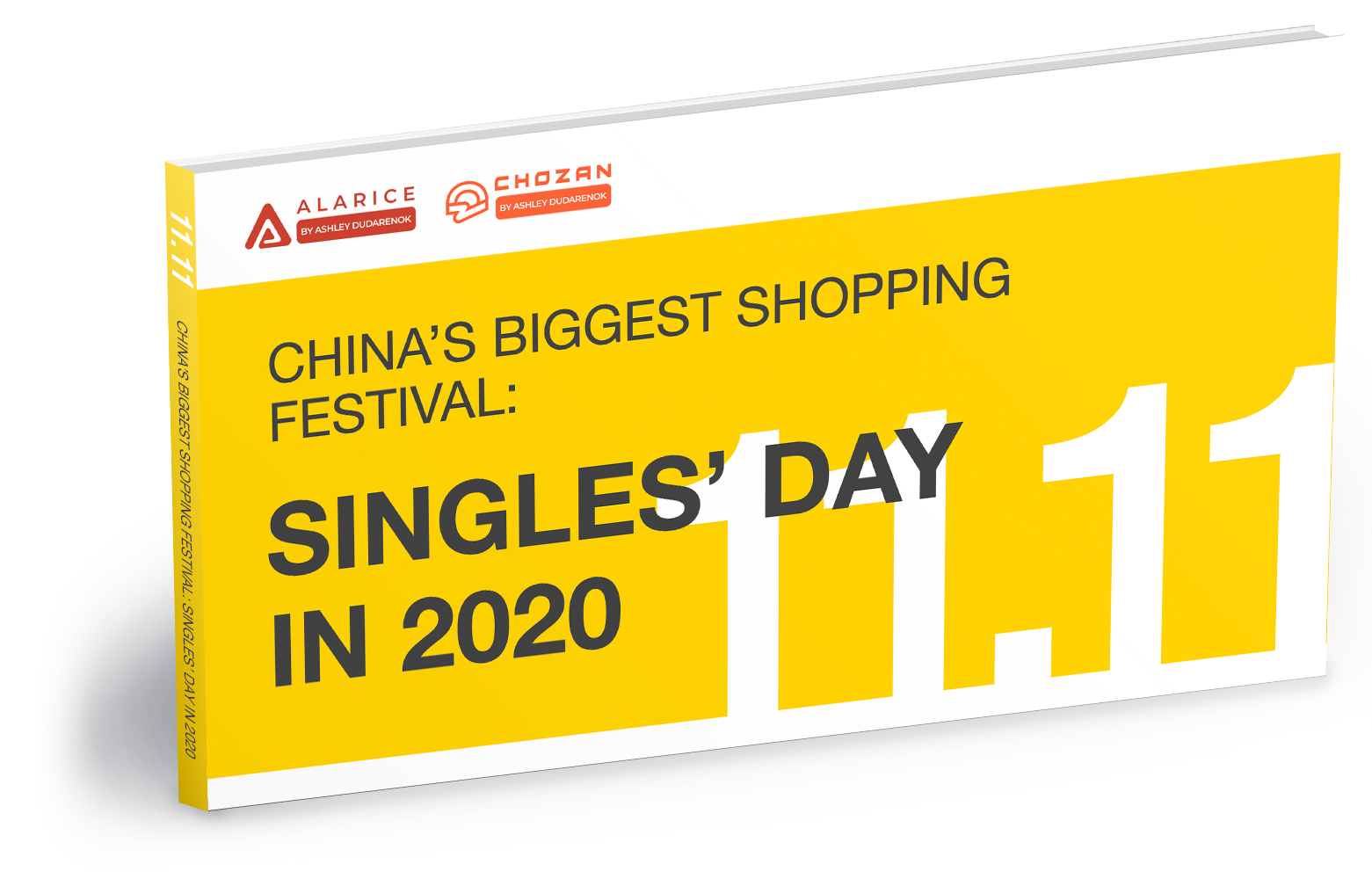 China's Biggest Shopping Festival: Singles' Day 2020
China's largest e-commerce shopping festival established new records again this year. Alibaba made US$ 498 billion in GMV and JD made US$ 275 billion. This 70+ page report gives you the latest numbers and insights about consumer behaviour, the most popular product categories and consumption trends during 11.11. The Alarice team has compiled and analyzed the data to give you the most comprehensive overview of Singles' Day 2020.
WHAT'S INSIDE
Highlights of Double 11 2020

China's Consumption Recovery

Alibaba's Performance During Double 11
JD's Performance During Double 11
Other Platforms
A Greener 11.11
Trends to Watch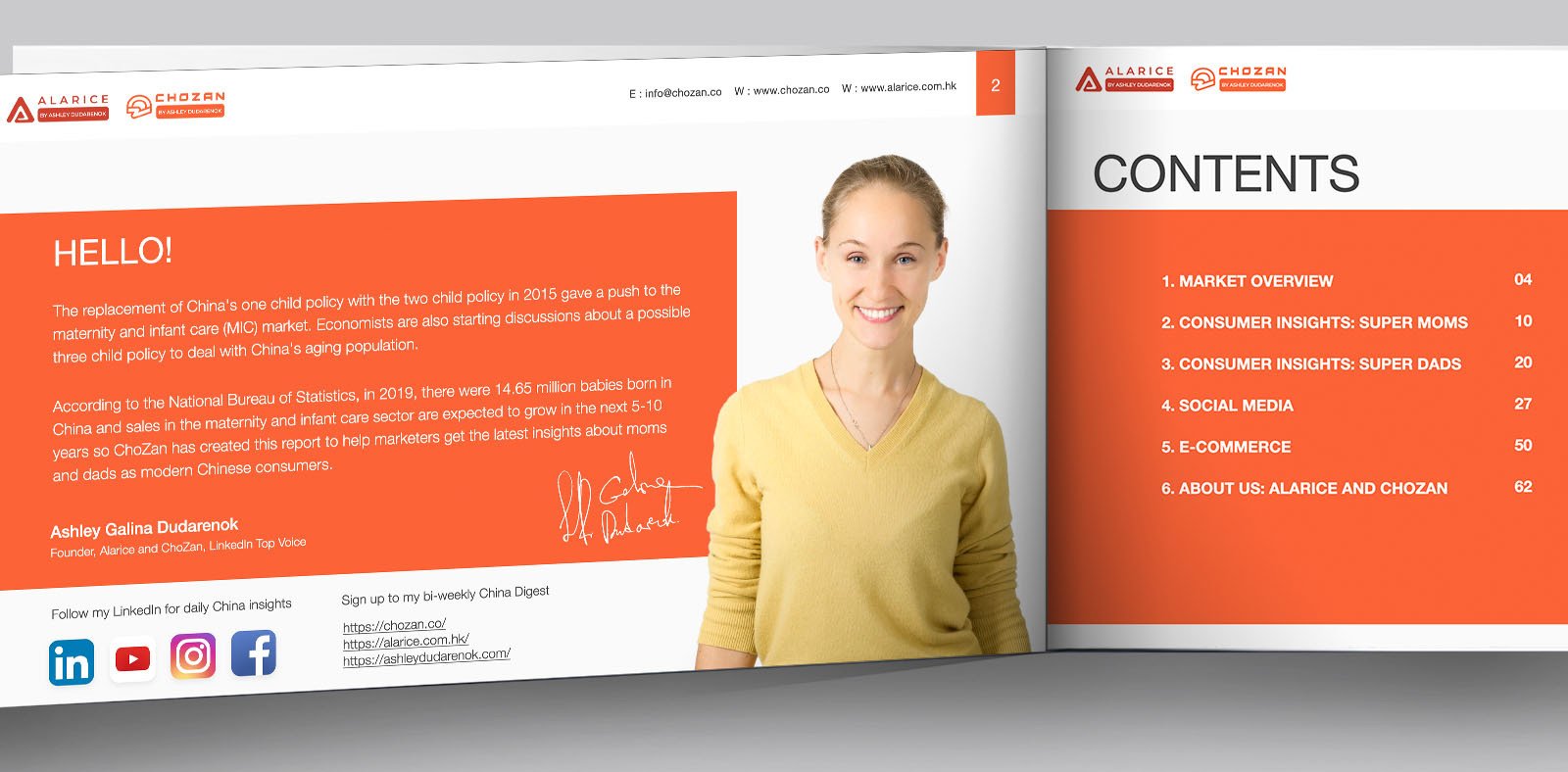 ABOUT THE REPORT
Our report – China's Biggest Shopping Festival: Singles' Day 2020 – is one in a series of Alarice reports about e-commerce in China. 
Despite of the Covid-19 outbreak earlier in 2020, the Double 11 results show a significant consumption recovery. According to the most recent data, this year over 250,000 brands participated and, on Tmall, over 100 brands exceeded total sales of more than 100 million yuan in just 2 hours.
This year Singles' Day turned into a month long shopping spree. Pre-sales started on October 21st and one of the most popular promotion formats was e-commerce gamification, which is expected to gain even more popularity in 2021. China's largest e-commerce giants, Alibaba and JD, distributed over 2 billion RMB in coupons each through games like Look After Your Cat and Open Your Own Store. Other records were set by livestreaming sessions. It's already become a new norm for many industries and it's gaining momentum in more traditional sectors like real estate. During the 10 days of Double 11 pre-sales, almost 41.5 million people checked apartments on Tmall.
Some of the most active consumer groups were Gen Z, the Silver-Haired Generation, Lower-Tier City Youth and Super Moms and Dads. This report will give you an overview on their consumption behaviour, most popular e-commerce apps and the time they spent on them.
Download Alarice's China's Biggest Shopping Festival: Singles' Day in 2020 report to get the latest insights on China's most significant shopping event.

ABOUT THE WRITING TEAM
Ashley Galina Dudarenok is a China marketing expert, serial entrepreneur, global keynote speaker, 3 time bestselling author, vlogger, podcaster, media contributor and female leadership spokesperson. She was recognized as a LinkedIn Top Voice in Marketing in 2019 and chosen as an Asia Pacific Top 25 Innovator by the Holmes Report. She is the founder of China-focused social media agency Alarice and China insights and training company ChoZan. Ashley is an active supporter of women in leadership and business and is the creator of the self-development and mentorship program FIRE🔥.
Natalia Drachuk is Marketing Director at Alarice and ChoZan. For the last 5 years at Alarice Natalia has developed global marketing strategies and social media plans.
Maureen Lea is a writer, editor, copywriter and educator who has worked in many genres and formats from full length books on academic topics to short, fun rhymes. She specializes in research, finding patterns and making data understandable.
WHAT DO WE DO?
Alarice's service and resources will increase your expertise about the Chinese market, Chinese consumers, Chinese social media, KOL/influencer marketing and China's technology landscape. This includes:
Marketing Research and Strategy Our China marketing research and strategy team gives you a detailed framework that will allow you to start and grow your business in mainland China.
Social Media Marketing We help you to localize messages, strengthen your brand image and reach out to target audiences through Chinese social media.
Influencer Marketing and Campaigns We help you to establish goal-specific social media marketing campaigns and fruitful collaborations with Chinese KOLs and influencers.