China's Fast-Moving Consumer Goods (FMCG) market is among the most expansive and vibrant globally. The swift growth of the middle class, rising disposable income, and evolving consumer behaviours have all contributed to a growing demand for high-quality FMCG products. 
The market, however, was not immune to the impacts of the pandemic and lockdown measures. In 2021, the Chinese FMCG market saw a significant downturn in growth, only to rebound strongly in the first quarter of the year. 
As of April this year, the annual growth rate for FMCG hit 5.1%, returning to levels similar to those before the pandemic. Meanwhile, the overall retail sales, excluding automobiles, witnessed a substantial surge, rising by 16.5%.
The robust performance of China's FMCG market in 2023 can be largely attributed to the evolving consumer landscape, particularly the growth of the She Economy. China, with two-thirds of the world's self-made female billionaires, surpasses the US and UK. Accenture reveals that China's nearly 400 million female consumers, aged 20 to 60, contribute up to $1.4 trillion to annual spending.
Women, as influential consumers, steer significant purchasing decisions in families and social circles. Xiaohongshu (RED), initially a women's product recommendation community, offers an ideal platform for FMCG brands to connect with this key demographic. By sharing product narratives, reacting to reviews, and partnering with influencers on RED, brands can enhance their visibility and credibility among female consumers.
By leveraging RED, FMCG brands have a unique opportunity to engage with female consumers on a more personal and impactful level. They can share product stories, respond to reviews, and even collaborate with influencers to increase brand visibility and credibility.
Here are a couple ideas on how FMCG brands can attract female consumers through RED.
1. Collaborating with celebrities that have similar lifestyles with products' sense
RED serves as a platform for not just ordinary users, but also a host of celebrities who share glimpses of their lives and experiences. Unlike the short-form content on platforms like Douyin and the commercial ambiance on Weibo, RED fosters a more intimate sense of connection. When choosing celebrity partners, brands can analyse the content these celebrities post on RED to ensure it aligns with their brand's ethos and functionality.
For instance, actress Guan Xiaotong received significant attention for sharing her lunch experiences on RED, garnering far more engagement than her daily outfit posts. Consequently, a collaboration with a healthy snack brand would likely resonate more powerfully with her fans.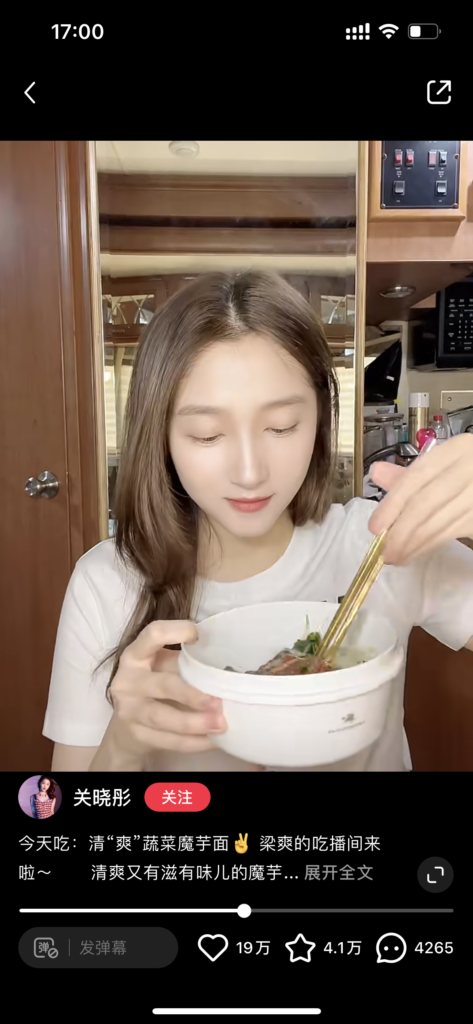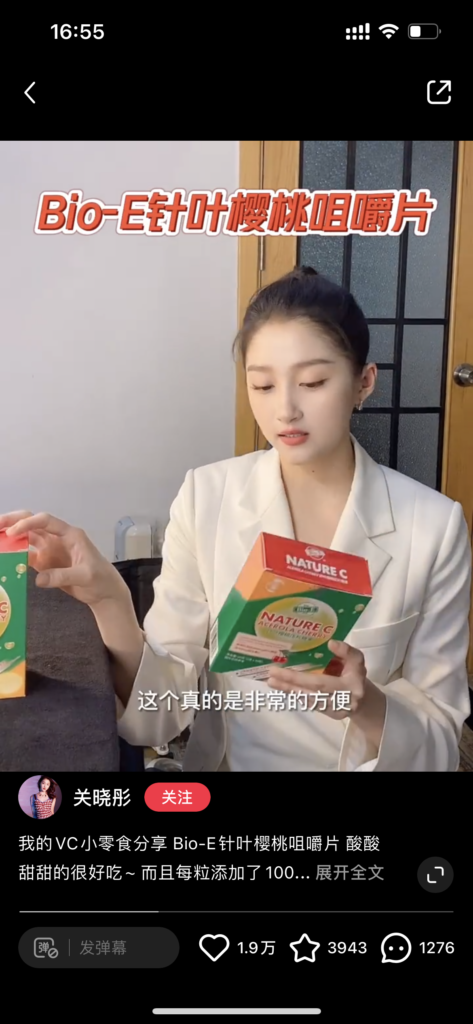 Screenshots from Guan's posts on RED
Food and nutrition brand, Bio-E, took advantage of this and recently appointed Guan as their brand ambassador, gaining much attention from fans. In fact, their post with Guan showcasing their products received 100 more times the usual engagement they get on their usual posts.
FMCG products are staples in our daily lives, and for optimal collaboration results, it's crucial to partner with celebrities who resonate uniquely with the product's user base. FMCG brands can pursue partnerships with celebrities whose style aligns with their products. By creating related content for social media platforms, these partnerships can enhance performance and reach.
2. KOL/KOC Promotion: Utilizing bloggers to increase the exposure of brands
Key Opinion Leader (KOL) and Key Opinion Consumer (KOC) bloggers on RED command a considerable fan base and have a purchasing power that aligns more closely with average consumers compared to celebrities. Consequently, many brands employ these influencers to promote their products. When handpicking KOLs to capture female consumers' interest, it is advised to target certain categories.
Bloggers who recommend products often weave their endorsements into narratives or scenarios that naturally feature the product. For instance, they might share how a certain brand's coffee revitalises them during a tiresome workday. Women tend to be swayed by content that tells a story, often shaping their purchasing decisions around such narratives.
VLOGgers, who chronicle their everyday lives and share glimpses of their world with fans, primarily cater to a female audience. As viewers often watch these videos in a relaxed and pleasant mood, integrating a product into the vlogger's daily routine can pique viewer curiosity and enhance product visibility.
If a brand is confident about its product, review bloggers make an excellent choice. As women grow more discerning and informed in their consumption habits, they focus more on the practicality and effectiveness of products rather than making impulsive purchases. Review bloggers offer objective assessments after using a product, thereby bolstering their credibility and influence among their followers.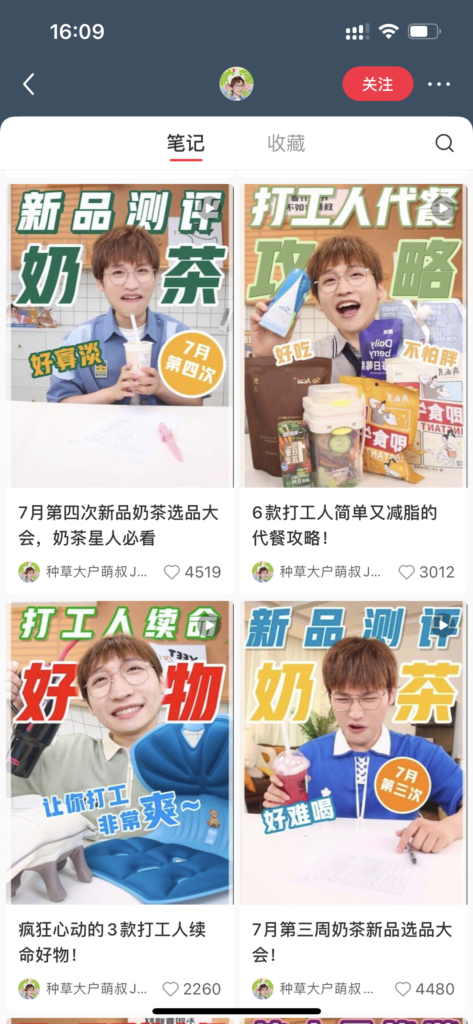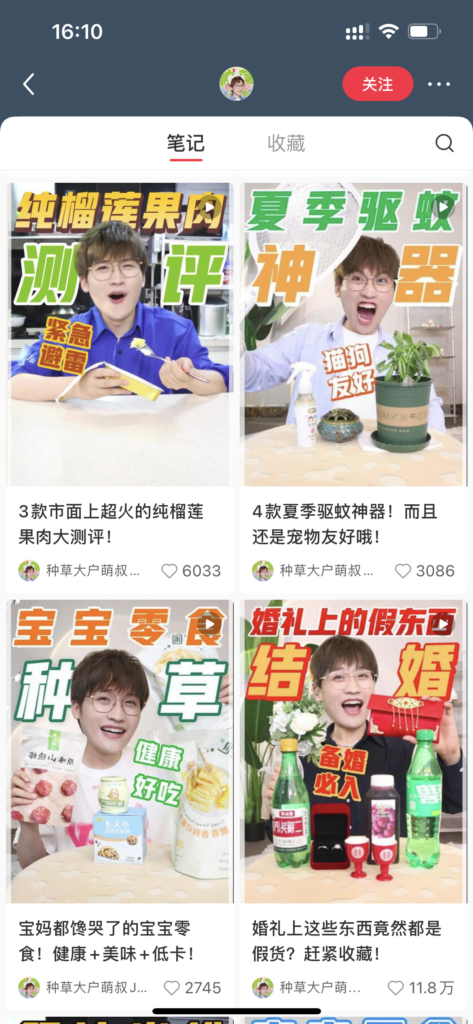 Screenshots from Joey's posts on RED
KOL's ability to attract dedicated followers and influence consumer behavior through objective, humorous product evaluations is transforming the way brands connect with consumers.
Take popular KOL, Joey, for example. He has amassed a large fan base on RED and his recommendations, mainly focused on FMCG such as daily necessities, snacks, and beverages, cater to a relatively niche audience. His influence is evident in his collaborations with snack brands like Milkground and SEAMILD, where he served as a KOL to promote their products. These partnerships achieved substantial engagement, with Average Video Ratings (AVR) likes reaching 3,000.
For FMCG brands seeking to attract female consumers, this trend offers a valuable strategy. By choosing KOLs in related fields to showcase their products, brands can significantly increase their visibility and brand awareness, effectively connecting with their target audience.
3. Enhancing product influence through user-generated content with engagement
According to a survey by Turn To Networks, over two-thirds of consumers perceive UGC as offering authentic and relatable experiences, fostering trust and emotional connections among consumers. RED, a platform that values original UGC, houses content that is over 70% user-generated, strictly limiting commercial content to a maximum of 20% and providing exposure opportunities for amateur creators.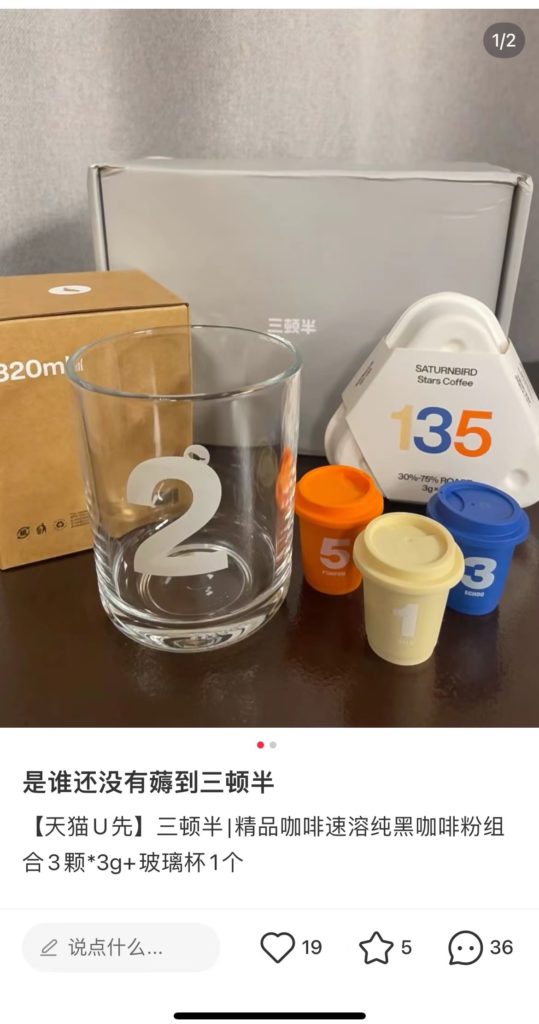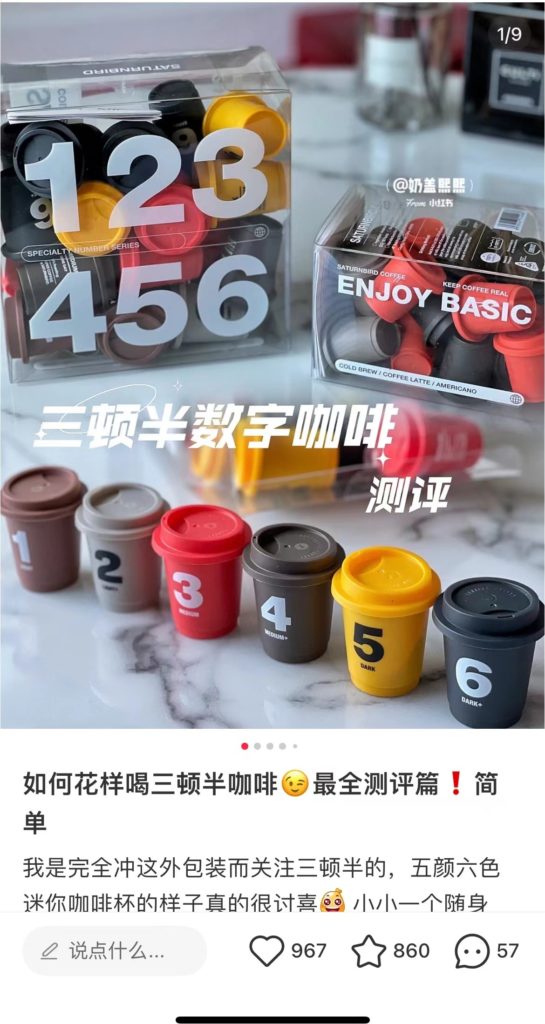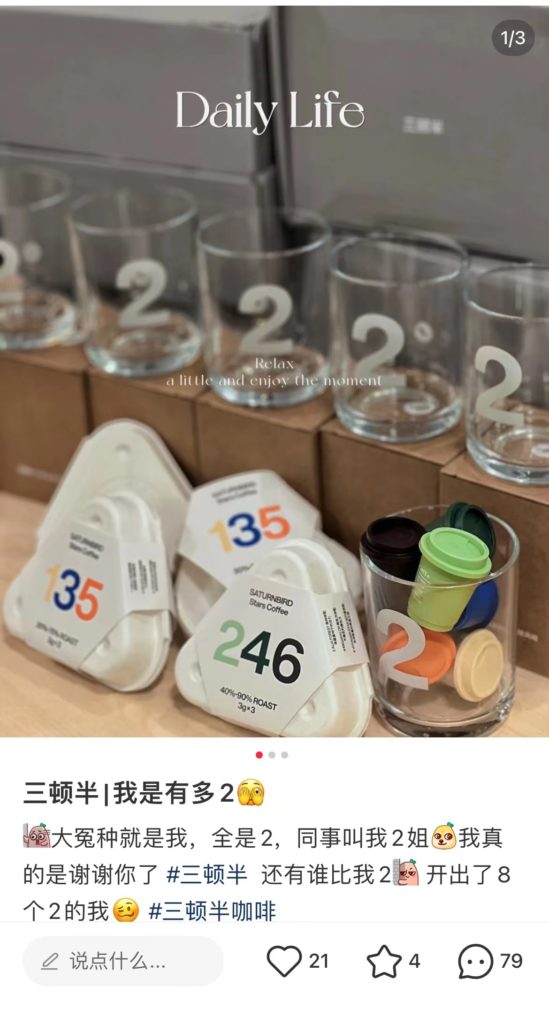 Screenshots from RED
A case study showcasing the effectiveness of this approach involves the compact and colourful design of San Dun Ban coffee. Its aesthetic appeal has inspired many users to spontaneously share related content on RED, resulting in organic and free publicity.
Following this trend, FMCG brands have an opportunity to launch UGC campaigns that closely engage with consumers. The key is to interact with original content related to the product, adopting a lively and vivid tone to foster a youthful brand image. If the product itself possesses an intriguing and attractive appearance, it's more likely to inspire consumers' desire to share, further amplifying its visibility and reach.
The surge in female consumer power is reshaping China's FMCG industry's consumption dynamics. Their influential purchasing capabilities and distinct consumer habits are influencing market trends and shaping brand strategies.
Within this context,  RED has indeed emerged as a crucial nexus for reaching this influential demographic. With its robust female user base and emphasis on user-generated content, it has become a pivotal platform for FMCG brands seeking to engage with and capture the attention of female consumers.
For brands that aspire to tap into this changing landscape, paying attention to and leveraging platforms like RED becomes not just a strategic move, but a necessity. As the power dynamics of consumerism continue to evolve, engaging with these platforms will be key to staying relevant and successful in the FMCG industry.
By partnering with Alarice, your company can access integrated marketing solutions that enable you to quickly enter the Chinese market and achieve your profitability goals. Contact Alarice to learn more and take the first step toward success.
Source:
https://www.cbndata.com/information/280561
https://www.woshipm.com/marketing/2888923.html
https://m.jiemian.com/article/7254990.html