Live streaming and live commerce have taken off in China accelerated by pandemic control measures. People like Austin Li and Viya, have achieved record-breaking sales through live streaming and have become household names and mega influencers in the process.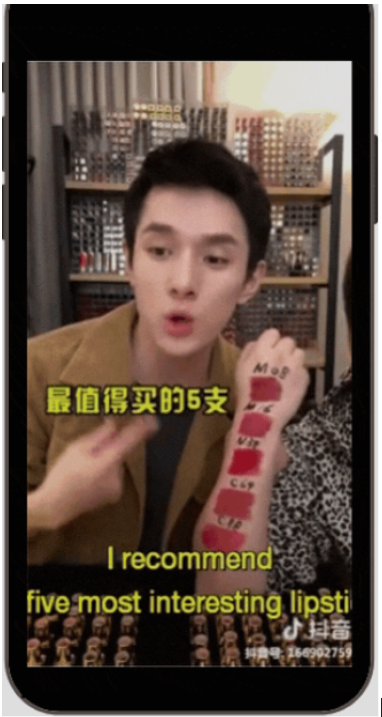 However, their success has also created some misunderstandings about live commerce and has made live commerce seem easier and more reliably profitable than it is. Despite the sales records, featured products usually see a huge sales jump during live streaming promotions followed by an equally large slump when the promotions end. Brands can't rely on these kinds of high profile live streamers for long term results or steady sales. If brands have the budget to get a skilled, well-known live streamer to promote their products, they have their place but they're not the foundation of a brand's online sales strategy.
There have also been controversies about substandard merchandise and there is now increased scrutiny and further regulations are now being imposed on live streaming so it's important to be aware of that as well.
So, how can you plan your live streaming strategy for China and what should you know before you get started?
1 Create social media presence in China
Actually most of the steps listed are big, time consuming and require significant budget allocations, but they're ones you'll need to take if you want to have a live streaming presence in China. This step also involves lots of smaller steps, like opening accounts on the most influential social media platforms, establishing a presence on China's biggest ecommerce shopping sites and more. To get a taste of what's involved, there are some resources about budget for digital marketing in China, establishing product strategy, and China e-commerce and digital marketing report. If you know that China is where your brand needs to be but you haven't taken the necessary steps yet, get in touch with us to determine your best marketing strategy.
2 Build your public and private traffic
In the West, public traffic is built on platforms like YouTube, Facebook, Instagram, LinkedIn, Twitter and others that have a great deal of content for anyone who can access the site. Private traffic is built through loyalty programs, private Facebook groups, email databases, Patreon, Discord, membership programs, VIP clubs and more.

In China, public traffic is built on platforms like Weibo, Douyin, Bilibili, Red/Xiaohongshu and other platforms that are accessible to the public. Private traffic is usually built through private groups on WeChat. The platform itself is semi-closed and private groups allow even more direct access to fans and customers. These groups are often used to do customer service and some brands have hundreds of them. WIth people put into small clusters, responses to customer questions and complaints can be swift. These groups also promote the brand, give loyal customers early product previews and give special discounts. This is often done by key opinion consumers, usually brand employees, who moderate the groups.
Promote your upcoming live stream with public and private groups and activate them both. If possible, simulcast your live stream to several platforms at the same time. Note that while some platforms are part of the same ecosystem (like Taobao and Tmall) or cooperate with each other (like Weibo and Taobao/Tmall) many platforms don't have built-in solutions to make this happen so you will need to devise your own workarounds for these issues by using devices and hardware. This could mean using several phones or cameras to film the live stream at the same time and send it to different accounts on different platforms.
3 Establish a style of live streaming and a format mix that fits your brand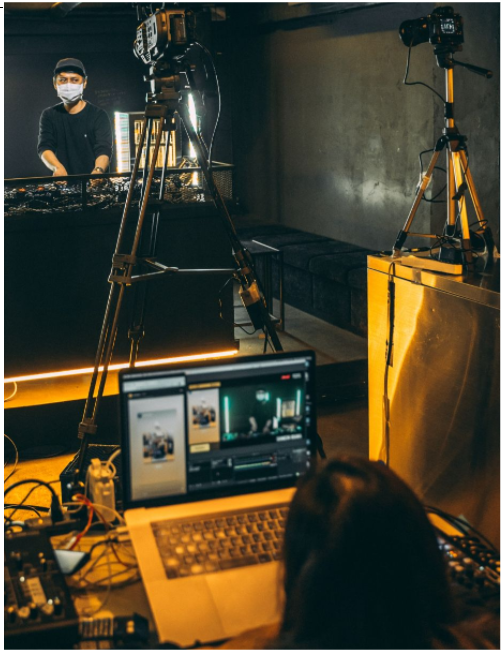 Make sure you have a set up that will allow for smooth live streaming. This includes lighting, cameras, computers and a dedicated space to do your broadcast. If you will be featuring products, make sure you understand every aspect of them and have examples on hand to show viewers in detail.
Your live stream style and format mix has to match your brand. For example, if you're a niche jewellery brand that prides itself on artistry and craftsmanship, your live streams might focus on one of your artists and a visit to their workshop as they describe the process of designing and making the jewellery and show their skills and tools. Let viewers know that there will be an exclusive offer at the end of the live stream. Near the end of the broadcast, two unique creations of the artist can be made available for purchase exclusively to the live stream viewers.
Broadcasts could be done a few times a year or once a month depending on your goals, products or services.
4 Work with influencers for your live stream or broadcast
This is especially so for brands that aren't well-known in China. On top of traditional advertising, you'll need to work with KOLs (key opinion leaders / influencers) that people trust. You'll need to work with people who have good reputations to increase your brand awareness and to build brand equity.
People in China spend a great deal of time on their phones and most of this time is spent on social media. You need to be where they are or they'll never get to know you. These KOLs can help promote your live stream and, if they're skilled live streamers or have proven live commerce hosting or sales talents, they should also be involved during your live stream.
5 Hire experienced or provide training for in-house live streamers
If you don't work with an influencer to do your live stream, you have a choice to make: You can hire someone with broadcasting or hosting experience or train someone who already works with your brand to take on this role. If you hire externally, be prepared to work closely with them to create the live stream you want. If you work with someone internally, make sure they get adequate training and do some test runs for small groups in-house beforehand to get feedback on what can be improved.
Make sure you have a script prepared and timings worked out. Make sure product samples are ready and that equipment like lights and cameras are charged up and ready. Have any technicians who are operating cameras or computers take part in run-throughs and rehearsals so you can work out any technical issues.
The third decision to make, if you do live streaming in-house, is whether to involve senior staff members like the brand's CEO, the head of marketing or even have regular staff take part in the live stream in some meaningful way. It depends on your brand and the people involved, but some companies in China had good results with live streams that featured CEOs and other senior staff as hosts or special guests.
6 Promote your live stream across social media platforms and activate both public and private traffic
Promotions for your live stream must be coordinated across all the platforms that you will be using to broadcast it. While some platforms are connected, like Tmall and Taobao, and they can also be streamed on Weibo, others don't have these connections. Make sure you have established accounts and all the technical assets you need to broadcast on each channel.
Activate your audience on each platform but don't forget to activate your private traffic as well or make special arrangements for your private traffic. This could be a special Q&A session for private traffic only, a lucky draw or prize giving for your private traffic channels only and so on.
7 If you need to make a big splash, work with high-profile streamers
People like Li Jiaqi and Viya make their living doing high profile live streams and are skilled at it. They also wield enough power to call the shots when it comes to the products they promote or sell. They get very good discount terms and get access to exclusive and limited edition items so you'll need to pay for their services and give them something special to sell.
The short-term sales boost they can give your products can't be expected to last much beyond the item's promotional period. However, they have very large audiences that they can introduce your brand, products or services to so if you can afford their services, your brand awareness will definitely increase.
After that, it's up to you. If you have good quality items that people in China want, and have your marketing strategy and sales channels in China set up well, you can expect positive results in the long term.
If you are looking for market research and a digital marketing strategy for China, Alarice can help. We can give you that research to use in-house or execute it for you, from account registration to content creation and naming services.
Check out our China consumer group reports and feel free to contact us with your burning questions so we can help you excel.