In the days when user acquisition and retention are becoming more and more difficult, lots of marketers are turning their heads towards private traffic. A lot of brands and businesses have already started building their private traffic since last year. How does this change in 2021? Should brands continue building private traffic and specifically, how should new brands build their private pool?
What are the values and opportunities brought by private traffic marketing in 2021?
The unit cost of quality traffic is only becoming more expensive. Back in 2015, the cost of acquiring a single fan on a beauty-related WeChat public account was only RMB 0.2, it is RMB 10-20 now. The same cost for beauty bloggers on Douyin has also risen from below RMB 1.0 to over RMB 5.0 now. As marketing costs are soaring, brands are becoming more careful with their marketing approach. They are also seeking smarter, more cost-effective channels such as livestreaming as it brings instant ROI and distinct growth. 
1. Within the gigantic traffic pool lies numerous potential of growth
There are significant differences between users who place orders in private pools and users who place orders on e-commerce platforms. In other words, users in private pools are potential customers that brands have not developed or underserved. As the dominant platform for private traffic marketing, WeChat is a super traffic pool with over 1 billion daily active users and can offer enormous traffic support in the growth of brands.
2. A closed-loop business ecosystem is beneficial for conversions
There is a natural closed-loop business ecosystem within Tencent. Through mini programs (transaction platforms), public accounts/video accounts (content output) and community "社群" (user services), brands can reach users effectively by greatly shortening the transaction path, improving conversion rates and completing the loop of "user acquisition – educating users – conversions". For instance, Dingdong Maicai "叮咚买菜", a self-operated freshness platform and a life service app that provides distribution services for fresh produce, has successfully built transaction scenarios through the use of mini programs. Transactions made on mini programs account for more than half of their total transactions across all platforms and channels.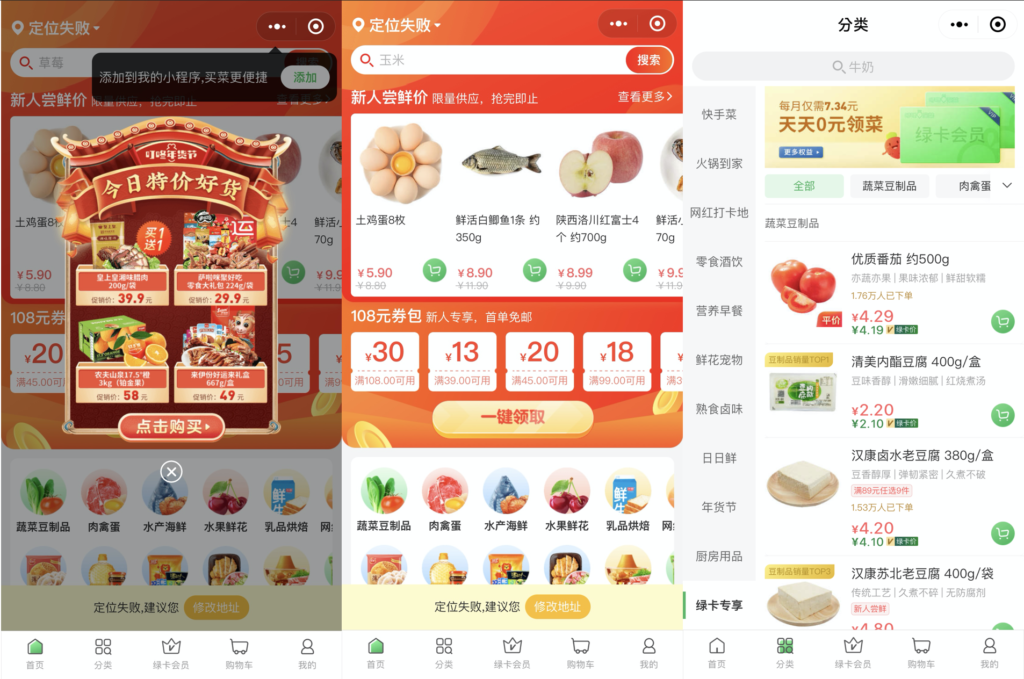 3. Lots of business models can boom on private pools
The private pool is also a service scenario such as online education, content subscription services. WeChat community "微信社群" is an important learning space for users as a lot of them rely on WeChat community to complete their lessons. For seniors who are not as tech-savvy, the private pool is also an essential channel for brands to provide one-to-one assistance or after-sales support. The private pool is perhaps one of the most prominent channels for brands to win customers' trust. This sense of trust also moves on to become an important driving force in future conversions.
How private traffic is beneficial for new brands?
Now that we have covered the benefits of building private traffic, how do you operate it? Before defining the scope of success for private traffic marketing, new-to-market brands need to properly determine what kind of goals they would like to achieve and set up realistic expected outcomes.
Private pool is great for acquiring initial users
The first step – Build your brand assets on WeChat by using public accounts and mini programs. That way, users within the private pool can reach your brand assets through channels such as display ads, collaboration and referral traffic.
The second step – Select your target users through user portraits of brands of similar nature by conducting your China market entry strategy. Display content to your selected users by working with bloggers or public accounts in your industry. For instance, when it comes to beauty brands, they would be better off when they collaborate with public account bloggers who have a strong IP. The high user-stickiness of these bloggers can enhance conversion rates for bloggers.
The third step – Make mini programs a part of the customer journey by providing a conversion touchpoint as soon as users reach you. The top-performing brands in this area are local shampoo brand Nattitude (植观) and the previously mentioned Dingdong Maicai. With accurate targeting of key consumers through user portrait analysis and the wide reach of cooperation with public account KOLs, they are triggering conversions on multiple levels. As soon as users reach their mini programs, they would see promotions such as "buy 1 get 1 free" and "RMB 0.1 flash deals" and become intrigued to place orders on the brand mini programs.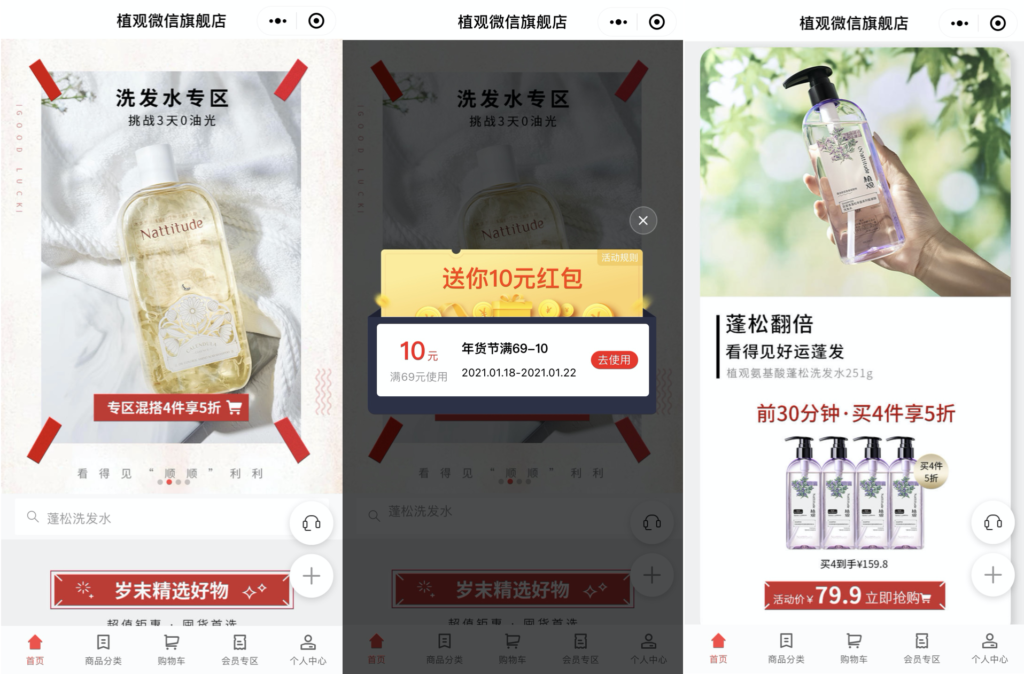 Does private traffic equal to no investment?
While by definition, private traffic marketing is often seen as a free asset. Practically speaking, investment is still needed when it comes to acquiring more users into your private pool and improving conversion rates. It's important to remember that once you have more traffic on hand, you also have more ways for conversion and also more opportunities for business development.
For instance, if an automobile brand has gathered a high amount of private traffic from males with high disposable income, they can also consider expanding their reach out of their field, i.e. developing related subcategories or collaborating with other well-known brands with males as a target audience.
Our Alarice team provides services such as Chinese market research and strategy, as well as social media marketing services from account registration, KOL marketing, content creation to social monitoring.
You can also check out our FREE resources such as mini book "Modern Chinese Consumers: a handy guide for marketers", Chinese consumer reports and quarterly mega report on China's ecommerce and digital marketing conducted by ChoZan.
Contact us if you have any questions about digital marketing in China, we are more than happy to sort them out for you.